Washington Institute for Near East Policy
last updated: June 30, 2015
Please note: The Militarist Monitor neither represents nor endorses any of the individuals or groups profiled on this site.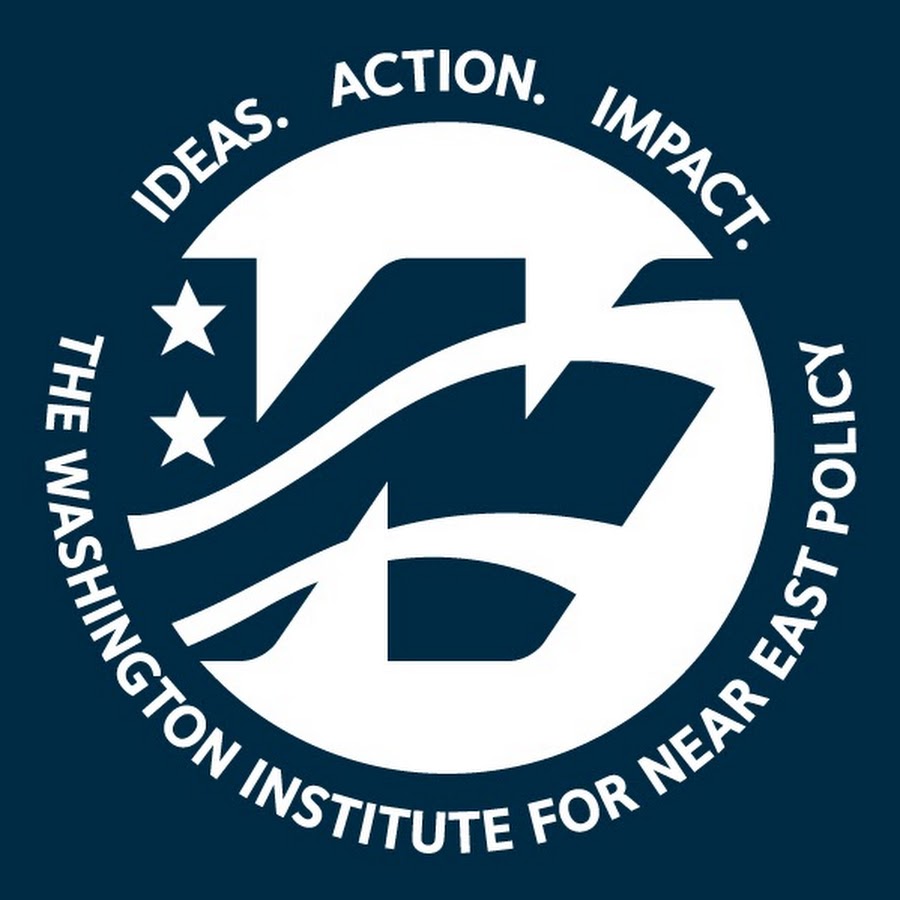 Contact
Washington Institute for Near East Policy
1828 L Street, NW, Suite 1050
Washington, DC 20036
Phone: 202-452-0650
Fax: 202-223-5364
Mission Statement (as of 2015)
"The mission of The Washington Institute is to advance a balanced and realistic understanding of American interests in the Middle East and to promote the policies that secure them."
Leadership (as of 2015)
Robert Satloff, Executive Director
Michael Singh, Managing Director
Patrick Clawson, Director of Research
Dennis Ross, Counselor
Board of Directors (as of 2015)
Richard S. Abramson, President
Martin J. Gross, Chairman
Jay Bernstein
Anthony Beyer
Robert Fromer
Michael Gelman
Roger Hertog, emeritus
Barbara Kay
Bruce Lane
Moses Libitzky
Daniel Mintz
Lief Rosenblatt
John Shapiro
Zachary Schreiber
Fred Schwartz
Merryl Tisch
Diane Troderman
Gary Wexler
Board of Advisers (as of 2015)
Howard Berman
Birch Evans Bayh III
Elliot Cohen
Henry A. Kissinger
Joseph Lieberman
Edward Luttwak
Michael Mandelbaum
Robert McFarlane
Martin Peretz
Richard Perle
Condoleezza Rice
James G. Roche
George P. Shultz
R. James Woolsey
Mortimer Zuckerman
The Washington Institute for Near East Policy (WINEP), a spin-off the American Israel Public Affairs Committee, is an influential beltway think tank whose members have advocated a host of hawkish, "pro-Israel" policies over the years. It is considered a core member of the "Israel lobby," a constellation of policy and advocacy groups devoted to pushing an Israel-centric U.S. agenda in the Middle East. Many of WINEP's current and former scholars have been closely associated with neoconservatism, and the organization has generally been supportive of the "war on terror" policies pushed by groups such as the American Enterprise Institute (AEI) and the Foundation for Defense of Democracies.
Iran

Iran and efforts to find diplomatic solutions to its nuclear program have been a core concern of WINEP writers. Many of its contributors have criticized the Obama administration's approach, generally arguing that the United States should be more aggressive in its demands, even though many observers argue that such an approach would kill diplomatic gains. WINEP managing director Michael Singh, for example, has insisted that any nuclear deal with Iran should have the country "curtail its missile activity" and come "clean about its weaponization research."[1]
Singh has also called for a halt in all uranium enrichment in Iran under any comprehensive nuclear deal, despite Iran stressing it will never give up enriching to the low-levels necessary for power-generation purposes and the November 2013 interim nuclear agreement between Iran and the P5+1 accepting this position.[2]
Writing inArms Control Association in 2014, Singh argued: "At a time when sanctions are having a significant impact on the Iranian economy, the P5+1 should allow the pressure of sanctions to work to full effect. Yielding on enrichment may hasten a nuclear agreement, but would threaten vital U.S. interests such as nonproliferation and regional stability."[3]
Commenting on Singh's argument and similar ideas pushed by other figures, Derek Davison wrote: "The question that folks like Stephens and Singh as well as their more bellicose colleagues like Bill Kristol and Max Boot need to answer is: what's the endgame?" Davison proceeded: "If Iran will not surrender its nuclear ambitions, and Iranian officials insist they will not, then is war inevitable? What do Stephens and his allies imagine that war will achieve?"[4]
At a September 2012 briefing advocating U.S.-Israeli cooperation to prevent "an Iranian nuclear breakout," WINEP research director Patrick Clawson raised eyebrows when he appeared to suggest that the United States manufacture a situation that would require Washington to take military action against Iran in the event that negotiations over its nuclear program failed. "I frankly think that crisis initiation is really tough," Clawson said. "And it's very hard for me to see how the … president can get us to war with Iran."[5]
He then went on to recount a series of incidents in American history—like the Gulf of Tonkin incident and the attack on Pearl Harbor—that gave U.S. presidents the justification needed to go to war. He ended by saying, with a note of sarcasm in his voice, "So, if in fact the Iranians aren't going to compromise, it would be best if somebody else started the war."[6]
Observers noted that Clawson, instead of debating the merits of military intervention or its potential impact, narrowly focused on drumming up ways to force the United States to intervene. Retired colonel and former intelligence officer Patrick Lang quipped on Clawson's remarks: "Isn't this kind of thing somehow a violation of federal law?"[7]
A more stringent U.S. "red line" on Iran's nuclear program has also been a rallying cry for several WINEP scholars. "My assessment is that the Obama administration has not satisfied Israel's requirement for clear, bold U.S. red lines on Iran sufficient to convince Israeli leaders to limit or possibly surrender their option for independent action of their own," executive director Robert Satloff told journalist Jeffrey Goldberg in September 2012.
At least one WINEP fellow, Raymond Tanter—a member of the Committee on the Present Danger and the founder of the Iran Policy Committee—actively agitated for delisting the Mujahedin-e Khalq (MEK), a militant Iranian group opposed to the Iranian regime that form many years was categorize as a terrorist group by the U.S. State Department.
In a September 2012 blog entry for U.S. News and World Report, Tanter wrote that if the Obama administration paid "more attention to the people of Iran—specifically to opposition groups—the regime might conclude that regime change from within is on the table and pay less attention to obtaining the bomb." Tanter specifically criticized Secretary of State Hillary Clinton for not delisting the MEK sooner, arguing, "Had Secretary Hillary Clinton taken steps earlier to remove the primary dissident organization that rejects clerical rule and nuclear weapons, the Mujahedeen-e-Khalq, from the U.S. terrorist list, a coalition of dissidents might have formed."[8]
In June 2015, WINEP published an open letter that the New York Times' David Sanger framed as a warning from President Obama's "ex-advisors" about the "Iran nuclear deal."[9] However, many of the signatories of the letter were former members of the George W. Bush administration, including Bush national security advisor Stephen Hadley and undersecretary of state for democracy and global affairs Paula Dobriansky. Prominent neoconservatives such as Jewish Institute for National Security Affairs CEO David Makovsky, former Sen. Joseph Lieberman, WINEP director Patrick Clawson, along with former Obama National Security Council official and WINEP fellow Dennis Ross also signed the letter.[10]
The letter promoted a number of hawkish recommendations. "Most of us would have preferred a stronger agreement," it stated about the April 2015 Lausanne framework agreement reached between Iran and the P5+1 world powers. The letter argued that "the United States must go on record now that it is committed to using all means necessary, including military force" to prevent "Iran from producing sufficient fissile material for a nuclear weapon." It added that "the President should declare this to be U.S. policy and Congress should formally endorse it."[11]
However, the letter ended with the disclaimer: "This statement reflects the broad consensus of the group; not every member of the group endorses every judgment or recommendation." While the letter stated that the deal being discussed between Iran the P5+1 "falls short of meeting the administration's own standard of a 'good agreement,'" one signatory to the letter, former Obama adviser and President of the hawkish United Against a Nuclear Iran, Gary Samore, said in an interview: "If you look through the substance of the letter, you'll see that the positions we take on the key unresolved issues are very much in line with current U.S. policy."[12]
Iraq and Syria
WINEP scholars have lobbied for increased U.S. intervention in Iraq and Syria, including against both ISIS (also ISIL) and the Bashar al-Assad government. WINEP counselor and former Obama administration official Dennis Ross has called for providing "significant lethal assistance and logistical support to those fighting not just ISIL but Assad as well."[13]
Senior WINEP fellow Andrew Tabler has been frequently cited advocating escalated action against Syria. In a June 2014 Foreign Affairs article, he called for arming Syrian rebels with anti-aircraft weapons, saying: "Providing vetted armed groups with antiaircraft weapons would help the opposition secure its territory. It would also empower moderates by making them key to defending against Assad's onslaught."[14] Tabler has also been against working with Iran and its allies in the war against ISIS, arguing in an August 2014 article: "While Iran and its allies may be a natural front on ISIL expansion further afield, empowering Iran and its allies now would be like throwing gasoline on sectarian fire."[15]
2014 Israeli-Palestinian Peace Talks
Much of WINEP's work focuses on Israel's relations with its neighbors, particularly the Israeli-Palestinian conflict.
WINEP's executive director Robert Satloff criticized U.S. Secretary of State John Kerry's 2013-2014 diplomatic initiative aimed at restarting peace talks between Israel and the Palestinians. Satloff blamed Kerry and Palestinian Authority president Mahmoud Abbas for the breakdown of the talks. Writing for the WINEP website in May 2014, he said: "Israeli peace negotiator Michael Herzog revealed that Kerry had reached inconsistent understandings with each side on how to extend negotiations—including on the fourth tranche of prisoner releases—and thereby contributed to the delay in that process."[16]
Regarding Abbas, Satloff claimed: "U.S. negotiators believed they may have had sufficient compromises from Israel to reach a breakthrough agreement, but Palestinian Authority president Mahmoud Abbas refused to even respond to American proposals when he came to Washington to meet with President Obama in mid-March."[17]
Satloff's comments were in response to claims made by U.S. Special Envoy for the 2013-2014 Israeli-Palestinian negotiations, Martin Indyk. Indyk, a former executive director and co-founder of WINEP, had pinned the blame for the failure of the talks squarely on Israel and its settlement program. "Rampant settlement activity—especially in the midst of negotiations—doesn't just undermine Palestinian trust in the purpose of the negotiations; it can undermine Israel's Jewish future," Indyk said in May 2014.[18]
Programs and Leadership
Although Iran and Syria are core subject areas, WINEP's research and publications cover the gamut of U.S. interests in the Middle East. The group has special programs devoted to Arab politics, the Middle East "peace process" (specifically "on issues of critical concern to Israel and its Arab neighbors," with no explicit mention of Palestinians in the program blurb), energy issues in the Gulf states, U.S. national security, counterterrorism, Islamic extremism, and Turkey.[19]
Like the Jewish Institute for National Security Affairs, WINEP has worked to cultivate close ties between senior military officials in the United States, Israel, and Middle Eastern allies. The main mechanism for this outreach has been WINEP's Military Fellows Program, which has "regularly hosted civilian analysts and senior military officers from the armed forces of the United States, Israel, Jordan, and Turkey," according to a program blurb for the institute's "Military and Security Studies Program."[20]
As of late 2014, the executive director of WINEP was Robert Satloff and the managing director was Michael Singh. Patrick Clawson is the group's research director. Dennis Ross, a former Obama administration adviser known for his hawkish views on Iran and Israel-Palestine, was listed as a "counselor."
Other notable fellows and associates have included Michael Eisenstadt, Martin Kramer, and David Makovsky. WINEP adjunct scholars include Joshua Muravchik, Daniel Pipes, Harvey Sicherman (of the Foreign Policy Research Institute), and Raymond Tanter.[21]
WINEP's Board of Advisers as of 2015 includes Nixon-era Secretary of State Henry Kissinger, former Senator Joe Lieberman, former Secretary of State Condoleezza Rice, SAIS professors Michael Mandelbaum and Eliot Cohen, former National Security Adviser Robert McFarlane, New Republic editor Martin Peretz, former Defense Policy Board chair Richard Perle, former Air Force Secretary James Roche, former Secretary of State George P. Shultz, former CIA director and noted neoconservative activist James Woolsey, and U.S. News and World Report publisher Mortimer Zuckerman. Important Iraq war hawk Paul Wolfowitz previously served as an adviser to the group, as did the late Secretaries of State Warren Christopher and Lawrence Eagleburger, former diplomat Max M. Kampelman, and CSIS scholar Edward Luttwak.
In part with the help of key media figures Peretz and Zuckerman, WINEP has long boasted an impressive presence in the media. Among WINEP's in-house publications are PolicyWatch and PeaceWatch, which have persistently championed conservative perspectives on the Middle East.
History
WINEP was founded in 1985 by several American Israel Public Affairs Committee (AIPAC) principals, including Martin Indyk and Barbi Weinberg. Indyk, who later went on to serve as an adviser to President Bill Clinton, reportedly felt that AIPAC's reputation as a biased lobbying outfit limited its ability to produce "credible" research. Indyk once explained, "The image I would like to convey is that we are friendly to Israel but doing credible research on the Middle East in a realistic and balanced way."[22]
An early inspiration to create an entity like WINEP apparently came from former AIPAC director Steve Rosen. Commenting on Robert Satloff's defense of the Obama administration's decision to place Dennis Ross and other WINEP/AIPAC associates in critical Middle East policy-making roles, M.J. Rosenberg wrote: "Satloff pretends that he does not know that WINEP is an AIPAC creation. Maybe that is because he was not in the room (he wasn't) when Steve Rosen announced his plan for an AIPAC cutout that would do AIPAC's work but appear independent. I was in the room. So was my friend, Tom Dine, the former head of AIPAC and other AIPAC staff."[23]
According to WINEP's mission statement, it was established "to advance a balanced and realistic understanding of American interests in the Middle East and to promote the policies that secure them."[24]
In their seminal 2006 paper about the influence of the "Israel Lobby" on U.S. foreign policy, the scholars John Mearsheimer and Stephen Walt argued that WINEP was central to the "pro-Israel" advocacy apparatus in Washington. "The Lobby created its own think tank in 1985," they wrote, "when Martin Indyk helped to found the Washington Institute for Near East Policy (WINEP). Although WINEP plays down its links to Israel, claiming instead to provide a 'balanced and realistic' perspective on Middle East issues, it is funded by individuals deeply committed to advancing Israel's agenda."[25]
Bipartisan?
Although WINEP historically has had affiliations with both the Republican and Democratic Parties, the institute provided significant intellectual backing for the policies of leading Bush administration hawks and their supporters outside government.
At WINEP's annual Weinberg Founders Conference in October 2007, the group offered a speaking slot to Vice President Dick Cheney, who took the opportunity to push for stronger action against Iran. Described by Inter Press Service reporter Jim Lobe as "the harshest speech against Iran given by a top George W. Bush administration official to date,"[26]
Cheney warned Tehran that there would be "serious consequences" if it did not freeze its nuclear program. He then accused Iran of "direct involvement in the killings of Americans," saying, "our country and the entire international community cannot stand by as a terror-supporting state fulfills its most aggressive ambitions." He also used the occasion to defend the "surge" strategy in Iraq, arguing that the "greatest strategic threat that Iraq's Shiites face today in consolidating their rightful role in Iraq's new democracy is the subversive activities of the Iranian regime."[27]
During the Bush Senior and Clinton administrations, WINEP was the most influential think tank on Mideast policy. Its 1988 report, Building for Peace: An American Strategy for the Middle East, helped shape the George H. W. Bush administration policy toward the Israel-Palestinian conflict. The report advocated that the incoming administration "resist pressures for a procedural breakthrough until conditions have ripened." Writing for the Middle East Report, Stanford University professor Joel Beinin stated: "Six members of the study group responsible for the report joined the first Bush administration, which adopted this stalemate recipe not to change until change was unavoidable. Hence the United States acceded to Israel's refusal to negotiate with the Palestine Liberation Organization despite the PLO's recognition of Israel at the November 1988 session of the Palestine National Council."
WINEP followed up its 1988 policy blueprint in 1992 with its Enduring Partnership report, which recommended a policy of dual containment to isolate Iran and Iraq. Eleven signatories of the 1992 report joined the Clinton administration, which adopted the dual containment framework. Indyk joined the administration as special assistant to the president and senior director for Near East and South Asian affairs at the National Security Council.
At the onset of the George W. Bush administration, WINEP's influence dimmed as neoconservatives at the American Enterprise Institute and Project for the New American Century successfully pushed for a complete break from previous policy frameworks toward the Israeli-Palestinian conflict and the Middle East. With several leading neoconservatives on its advisory board, including Richard Perle and Paul Wolfowitz, WINEP responded by tilting further to the right, a move that was been buttressed by the addition of several other neoconservatives to its ranks, including Martin Kramer, Daniel Pipes, and Joshua Muravchik.
In the spring of 2002, WINEP sponsored a 52-member group of experts and members of Congress who declared that "circumstances were not ripe for high-level efforts to restart the peace negotiations, and that the most urgent task was to prevent a regional war while fighting terrorism and weapons proliferation," as Beinin phrased it. Such a policy, observed Beinin, allowed "Israel to assert its overwhelming military advantage and to continue to create facts on the ground, especially settlements, which will make peace all the more difficult to achieve in the future."[28]
WINEP later rejected the Bush administration's "road map" for Israeli-Palestinian negotiations. Echoing those opposed to any negotiations with the Palestinians, WINEP executive director Satloff dismissed the proposal as a "sham" since it was based on an "indecent parallelism between Israeli and Palestinian behavior."[29]
According to research by MediaTransparency.org, WINEP has received hundreds of thousands of dollars in grants the right-wing Smith Richardson andLynde and Harry Bradley Foundations.[30] However, this is far from the sum total of all funding for WINEP. Other WINEP funders have included the Adler Family Foundation, the CMS Foundation, the Lafer Family Foundation, the James and Merryl Tisch Foundation, the Harold and Anna S. Ullian Foundation, and the Etzioni Charitable Foundation.[31] As of 2014, WINEP's annual budget runs at $8.7 million.[32]