The Romney Foreign Policy Team: Waiting in the Wings
June 29, 2012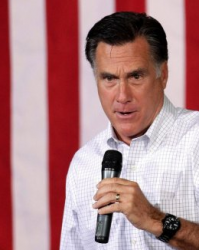 In the fall of 2011, GOP presidential candidate Mitt Romney announced a slate of official campaign advisers on foreign policy and national security. The list included a coterie of well-known neoconservatives and veterans of the George W. Bush administration, as well as some comparatively moderate and lesser-known figures.
Since Romney's tough but ultimately successful primary campaign, rifts have emerged in his team between hardline militarists and more traditional GOP realists. Although this has occasionally produced inconsistencies in the campaign's statements and public disagreements between the candidate and some of his advisers, there remains the general impression that the campaign's hawks have marginalized their more moderate colleagues — a trend that is also reflected in the candidate's extremely militarist statements on the campaign trail.
Should Romney win in November, his administration's foreign policy agenda will likely be guided by some combination of these advisers. To help clarify the forces at work in his campaign and provide some insight into the likely trajectory of a Romney presidency, Right Web has produced profiles on his entire advisory team — as well as on several additional figures who, although not formally incorporated into the campaign, appear to be influential forces in the broader Romney camp, including John Bolton and the billionaire casino magnate Sheldon Adelson.