Aaron Harison
last updated: August 8, 2019
Please note: The Militarist Monitor neither represents nor endorses any of the individuals or groups profiled on this site.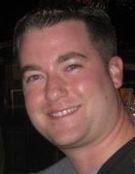 Affiliations
Center for American Freedom: President
Keep America Safe: Former executive director
John McCain Campaign: Former staffer
Republican National Committee: Former researcher
Aaron Harison is co-founder of the muckraking right-wing journal The Washington Free Beacon, where contributes to the Free Beacon Podcast. He previously served as president of the now-defunct Center for American Freedom and as executive director of Keep America Safe.  Both groups were closely associated with the neoconservative advocacy community and emerged during the Barack Obama presidency to wage ideological warfare with liberal organizations and promote militaristic U.S. foreign policies. Prior to his work with Keep America Safe, Harison was a research director at the Republican National Committee and later a staffer for John McCain's 2008 presidential campaign.[1]
Although not as well known as colleagues like William Kristol and Liz Cheney, both principals of Keep America Safe, Harison has received some media attention for his efforts to promote controversial right-wing agendas. In 2009 and 2010, for example, Harison played a role in promoting conspiratorial rationales for opposing the Obama administration's efforts to close the detention facility at Guantanamo and try terror suspects on U.S. soil.
Wrote Harison in December 2009: "The Obama administration's ill-considered plan to close the Guantanamo Bay Detention Facility coupled with Attorney General Eric Holder's unilateral decision to try the mastermind of the 9/11 attacks Khalid Sheikh Mohammed along with four other 9/11 co-conspirators in a civilian court in New York City makes our responsibility to ensure justice is served very difficult, if not impossible. A slap in the face to those soldiers who risked their lives in the war on terror, these decisions have in fact played right into the hands of the detainees and given them exactly what they want."[2]
Although he provided no evidence for how the Obama proposals "played into the hands of detainees," Harison and Keep America Safe doubled down on these claims several months later, leveling the wild accusation that some Justice Department officials who had defended terrorist suspects were not patriotic. Reported Main Justice in March 2010:
"Keep America Safe spokesman Aaron Harison said there was a distinction between Judge Advocate General (JAG) military lawyers who were doing their job and private lawyers working on a pro bono basis, who[m] he called 'ideologues' looking to 'get these guys off the hook.' … Harison said that private attorneys advocating for detainees raised a lot of questions because 'sometimes you can't make the distinction' between representation and being 'soft on terror.' Harison also said the organization was more concerned that the DOJ lawyers are soft on terror than that they hold sympathetic views about al Qaeda. In contrast, JAG lawyers were assigned to cases, Harison said, unlike the pro bono lawyers who wanted Guantanamo cases to write a book or get media attention. Harison neglected to mention that some military officers did volunteer to take on the cases of Guantanamo detainees, including retired Air Force Col. Morris Davis, who served as the former chief prosecutor for the Guantanamo Bay military commissions and has since argued that they should be abandoned."[3]
Harison's comments followed Keep America Safe's release in February 2010 of a video provocatively titled "Who Are the Al Qaeda Seven?" which questioned the loyalty of Justice Department lawyers who had defended terrorism suspects. Defending the video, Michael Goldfarb, an adviser to the group, claimed that the lawyers targeted in the ad "propagandized on behalf of our enemies, engaging in a worldwide smear campaign against the CIA, the U.S. military and the United States itself while we are at war."[4]
The video was roundly criticized by conservatives and liberals alike. A group of conservative lawyers issued a letter stating that such attacks were undermining the judicial system. "Whether one believes in trial by military commission or in federal court, detainees will have access to counsel. … To delegitimize the role detainee counsel play is to demand adjudications and policymaking stripped of a full record. Whatever systems America develops to handle difficult detention questions will rely, at least some of the time, on an aggressive defense bar; those who take up that function do a service to the system."[5]