American Security Initiative
last updated: August 18, 2015
Please note: The Militarist Monitor neither represents nor endorses any of the individuals or groups profiled on this site.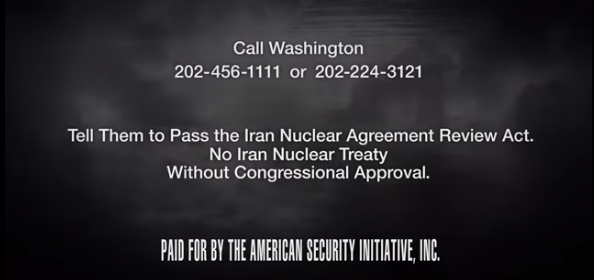 Board of Directors
Norm Coleman
Joseph Lieberman
Evan Bayh
Saxby Chambliss
The American Security Initiative (ASI) was launched in early 2015 by former Sens. Saxby Chambliss (R-GA), Evan Bayh (D-IN), and Norm Coleman (R-MN). According to Jennifer Rubin, a right-wing "pro-Israel" pundit for the Washington Post, the group was founded with the aim of promoting the controversial Corker-Menendez bill, officially known as the Iran Nuclear Agreement Review Act.[1] ASI's board of directors consists of Chambliss, Bayh, Coleman, and former Sen. Joe Lieberman (I-CT).
According to its mission statement, "The American Security Initiative, Inc. is a 501(c)(4) issue advocacy organization dedicated to promoting legislation and urging Americans to stand up for the importance of a strong national security and foreign policy to promote and protect the United States in a challenging global community."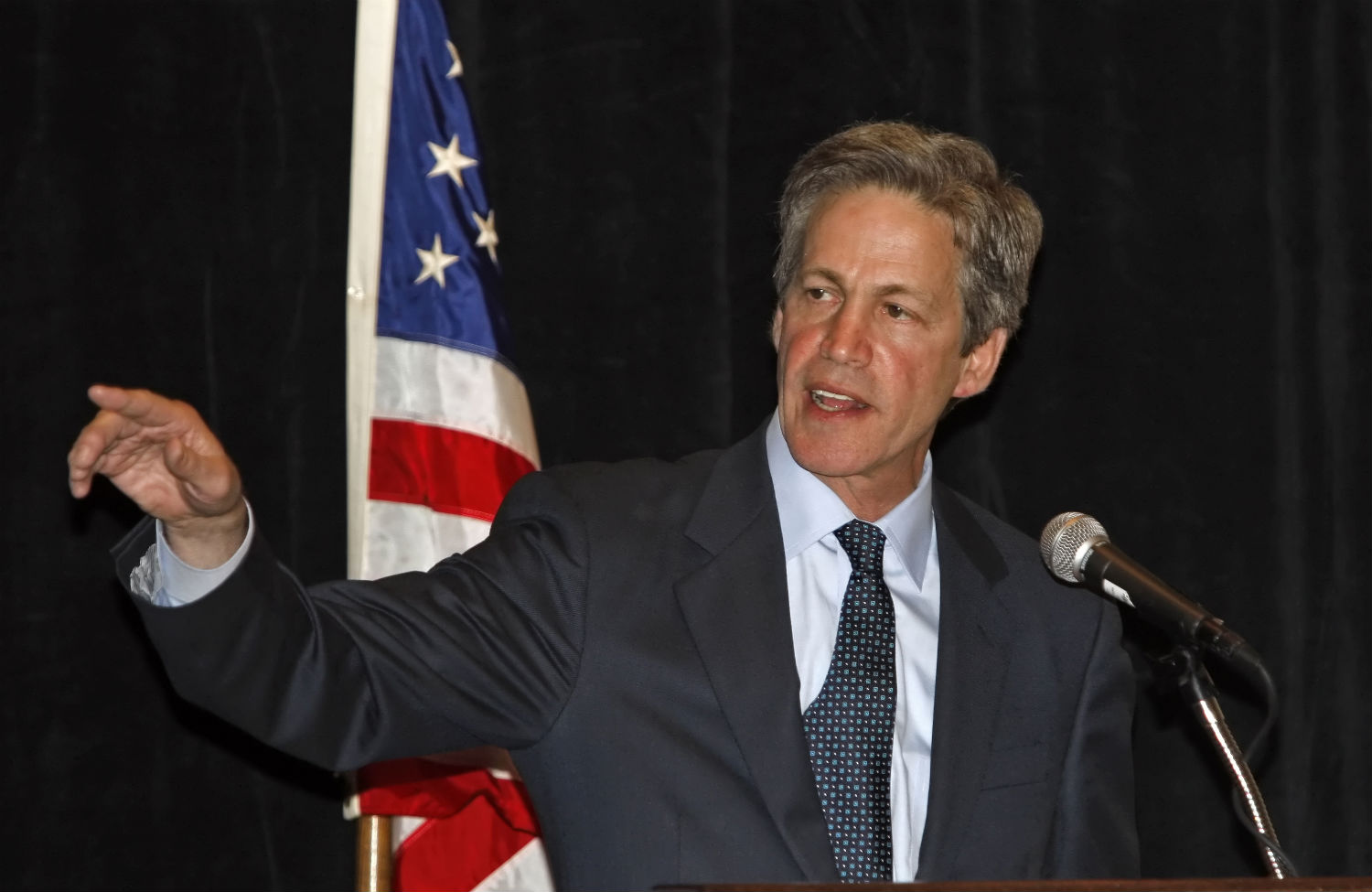 In March 2015, ASI launched its efforts by sponsoring an ad that took a stringently alarmist tone with respect to Iran's nuclear program, showing a truck driver in an American city listening to speeches by Sen. Lindsey Graham (R-SC) and Israeli Prime Minister Benjamin Netanyahu just before he detonates an apparent nuclear bomb.[2] The ad ends saying: "Tell Washington. No Iran nuclear deal without Congressional approval."[3] The $500,000 ad spurred intense criticism and all the major networks—with the exception of Fox—refused to air it during their Sunday morning shows.[4]
"So unless we get about the most despised and incompetent institution in American politics to sign off, then we're all going to be vaporized? Best kiss your children goodbye," quipped one ASI critic.[5] "It is almost as if anti-Iran hawks do not actually believe their own rhetoric, and are seeking to scuttle a deal for a host of reasons—politics, knee-jerk opposition to President Obama, an allergy to diplomacy, desire for a free military hand in the Middle East—that have nothing to do with nuclear weapons."[6]
In April 2015, ASI spent $650,000 on an ad campaign targeting Democrats on the Senate Foreign Relations Committee who had not yet co-sponsored the Corker-Menendez bill.[7] At the time, critics argued the bill was meant to derail on-going nuclear negotiations by preventing President Obama from fulfilling U.S. commitments under any would-be deal with Iran.[8] The bill eventually passed in April 2015 after a compromise was reached with the White House allowing Congress to vote on resolutions either approving or rejecting a final nuclear deal with Iran.[9]
In June 2015, shortly before the comprehensive nuclear deal between Iran and the P5+1 world powers was reached, ASI spent $1.4 million on new TV ads "urging eight senators from both parties to oppose any nuclear deal that doesn't allow 'unconditional inspections' of Iran's nuclear facilities." According to POLITICO, the "group clearly has swing Democrats in mind" and the "target list includes Chuck Schumer of New York, the Democratic leader in waiting."[10]
ASI board member Joe Lieberman said of the ad buy: "It was a good time to get out into the discussion and to focus on eight important senators, four from each party, and just say to them: Please make clear to the administration that you're not going to support an agreement with Iran that does not have additional inspections. If the final agreement does not have that kind of inspection system, then I would do anything I can to urge Congress to reject it."[11]
After a comprehensive nuclear agreement was reached with Iran in July 2015, ASI launched a new ad blitz that the New York Times stated was "aimed at derailing President Obama's nuclear agreement with Iran." According to the Times, ASI will be "spending $6.2 million to blanket the airwaves in nine states."[12]
The Times added: "The investment is being made in conjunction with a group called Veterans Against the Deal, which has already been airing ads, and the campaign will run through early September. … A spokesman for the American Security Initiative said that the group remained open to the possibility of increasing its investment and expanding its campaign this month."[13]
In 2014, one of the founders of ASI, former Sen. Norm Coleman, became a registered lobbyist for Saudi Arabia through the Hogan Lovells law firm. According to Hogan Lovells, his work involves "providing legal services to the Royal Embassy of Saudi Arabia" on issues including "policy developments involving Iran."[14]