Daniel Gouré
last updated: May 15, 2014
Please note: The Militarist Monitor neither represents nor endorses any of the individuals or groups profiled on this site.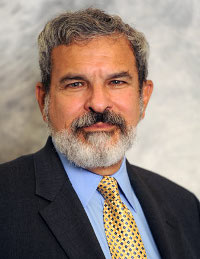 Affiliations
Lexington Institute: Vice President
Center for Security Policy: Former Member, National Security Advisory Council
Project for the New American Century: Letter Signatory; Participant in PNAC's "Rebuilding America's Defenses" Report
Center for Naval Analyses: Senior Analyst on National Security and Defense Issues
Center for Strategic and International Studies: Deputy Director of the International Security Program and Deputy Director of Political-Military Studies
U.S. Institute of Peace: Study Team Leader, 1990-1991

Government
2001 Department of Defense Transition Team: Member
Department of Defense: Former Director of the Office of Strategic Competitiveness in the Office of the Secretary of Defense; Consultant
U.S. Arms Control and Disarmament Agency: Former Member
Department of State: Consultant
Department of Energy: Consultant

Business
Science Applications International Corp.: Former Analyst
SRS Technologies: Former Senior Analyst
R&D Associates: Former Senior Analyst
System Planning Corp.: Former Senior Analyst

Education
Pomona College: B.A. in Government and History
Johns Hopkins University: M.A. and Ph.D. in International Relations and Russian Studies
Daniel Gouré is vice president of the Lexington Institute, a conservative, defense-oriented think tank that is closely tied to military contractors. A past adviser to the neoconservative Center for Security Policyand a letter signatory for the now defunct Project for the New American Century, Gouré is a persistent advocate of large U.S. military budgets, a modernized nuclear arsenal, and expensive "missile defense" programs. He comments frequently on military and defense issues on his Lexington Institute blog and in various media appearances.
Gouré is a proponent of the notion, espoused by many American exceptionalists and other military interventionists, that the United States has a unique role to play by asserting itself militarily overseas. "Unlike other countries," he wrote in April 2014, "the United States needs to be able to project military power at great distances, rapidly and into multiple regions of the world."[1]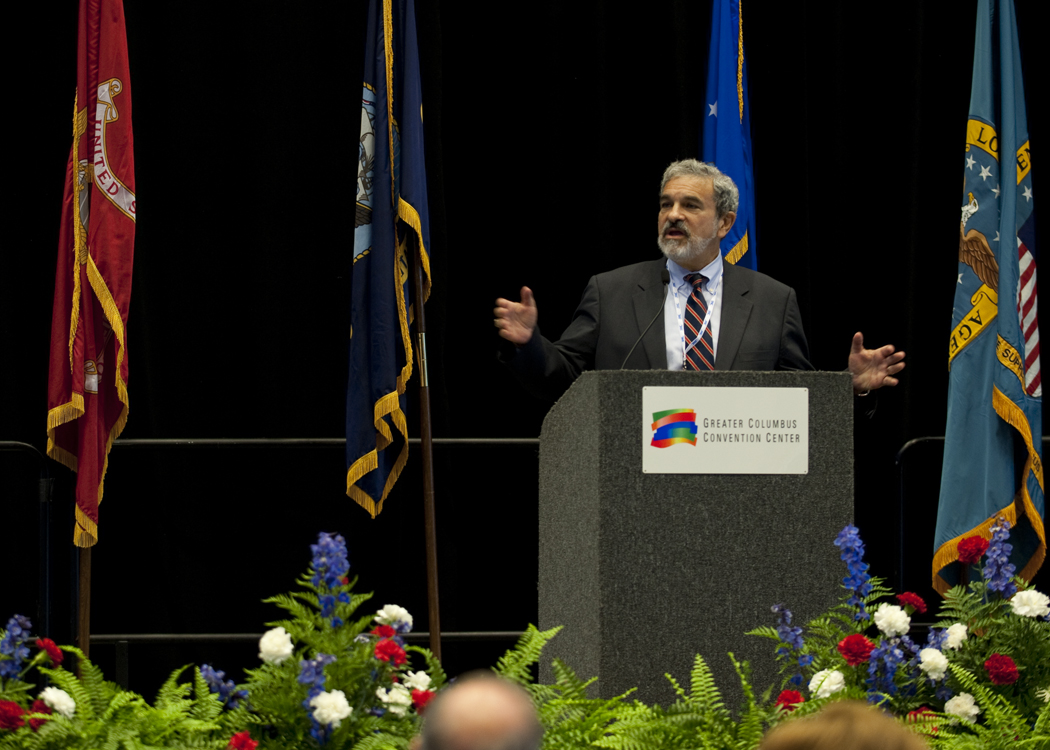 Accordingly, Gouré has expressed support for numerous U.S. military interventions. Claiming that "No terrorist organization has ever been defeated by reliance on civil procedure and peacetime rules," he once praised the Bush administration for invading Iraq unilaterally "despite lack of consensus in the international community."[2] Years later, he derided the Obama administration's lack of "courage" to intervene in Syria's civil war,[3] urged a "robust military response designed to counter potential Iranian offensive activities" in the event that nuclear negotiations broke down between Iran and the West,[4] and expressed support for increasing U.S. military resources in Asia to counter "Beijing's increasing belligerency as well as the increasing power of China's military."[5]
The son of the late Sovietologist Leon Gouré, Daniel Gouré was especially strident in his insistence that the United States and its NATO allies should respond aggressively to Russia's 2014 intervention in Ukraine's civil crisis and annexation of Crimea. "There are those in the West today, as in the late 1940s, who counsel caution, acceptance of Russian aggression, and even out and out appeasement of Moscow," he wrote in May 2014. "What they fail to appreciate or choose to ignore is the reality that incorporation of eastern Ukraine will not be sufficient to satiate a Kremlin bent on restoring the old Soviet empire any more than did the annexation of Crimea."[6] Expressing skepticism that sanctions would be sufficient to forestall further Russian maneuvering, Gouré invoked a bombastic World War II comparison: "I can just imagine an alternative history in which Britain and France responded to German occupation of the Sudetenland by freezing Hitler's, Goering's and Goebbels's bank accounts and denying them visas," he quipped, calling the West's response "feckless and silly."[7] Instead, he called for an increase in NATO defense spending and troop exercises, a transfer of "at least two heavy brigades" of U.S. troops to Europe, and increased arms sales and military assistance to Ukraine.[8]
To equip a military "capable of securing this country from attack, protecting the global commons, and defending America's overseas interests," Gouré—who has worked as a consultant with several defense contractors and described military contracting as essential to modern warfare[9]—has said the United States needs to spend "a lot of money" on the Pentagon. In 2014, citing a "need to reduce the federal budget deficit,"he endorsed a budget proposal put forward by U.S. Rep. Paul Ryan that called for increases in military spending alongside deep cuts to domestic social programs.[10]
Despite his professed concern about the deficit, Gouré has promoted a host of expensive and controversial weapons programs over the years. He is a vocal supporter, for example, of the Lockheed Martin F-35 Joint Strike Fighter,[11] which has come under fire for its exorbitant cost (with critics noting at one point that the cost of developing and producing the jet was projected to surpass the GDP of Australia, even though no working prototype had even been produced).[12] Gouré has also praised armed drones for "provid[ing] many of the best features of both cruise missiles and manned aircraft" while claiming—over the protests of drone war critics who point to the killing of civilians or unknown targets—that their use "in no way threatens to weaken the moral presumption against the inappropriate or excessive use of force that is at the heart of the just war doctrine."[13]
Gouré regards the U.S. nuclear arsenal as central to the country's security, once writing for a Hoover Institution policy briefing that the United States "must have a strategic nuclear force posture that is large (relative to the size of the anticipated arsenals of other states), responsive, flexible, and credible."[14] He praised the Bush administration's withdrawal from the 1972 Anti-Ballistic Missile (ABM) Treaty as a "monumental step over vociferous objections," deriding the ABM Treaty as "no longer relevant or enforceable" and blaming it for "unduly restricting the Department of Defense's ability to develop and deploy effective missile defenses."[15]
Elaborate missile defense systems have been a key pillar of Gouré's advocacy, a predilection he has shared with a host of Cold War hawks and neoconservatives. Claiming that "ballistic missiles form the core of both China's and North Korea's anti-access capabilities," he wrote in 2014 that "The U.S. and its allies need to expand their theater air and missile defense capabilities."[16] In another posting that year, he called for "another Manhattan Project" for missile defense programs.[17]
He has described missile defense as an important element in U.S. and Israeli efforts to prosecute the "war on terror," pushing roles for both KEI systems and the Tactical High-Energy Laser (THEL) missile defense. During Israel's 2006 Lebanon War, Gouré suggested that the THEL program, which had been left in abeyance after a joint project of the U.S. Army and the Israeli Ministry of Defense, should be taken down from the shelf. "Continuing on the current path of employing massive conventional firepower against a foe that shields itself behind women and children is a self-defeating strategy," he wrote. "The West needs its own asymmetric approach to the threat of terrorist rockets. It needs to deploy advanced defenses against rockets and missiles of all ranges."[18]
In addition to vast investments in military technology, Gouré has argued for increases in the overall size of the military itself. In 2014, as the Afghan War wound down and the Pentagon braced for modest cuts to its force strength, Gouré argued that the United States would need to retain a large force capable of fighting more than one war at a time. "The likelihood that the United States will have to fight multiple major theater conflicts (MRCs) at the same time is increasing," he wrote in May 2014. "The measure of the United States as a superpower is a force structure of sufficient quantity and quality to fight and win these new types of high-end conflicts in multiple theaters. … When war comes, we better have the larger force, even if it is not as ready as we would like it to be."[19] In a 2013 briefing for the Heritage Foundation, he claimed that "every Administration for the past two decades found that a force sized to fight two wars was essential for meeting the ongoing demands for forward presence, crisis response, regional deterrence, humanitarian assistance, building partnership capacity, homeland defense, and support to civil authorities."[20]
Some observers have criticized Gouré's role as a commentator on major news networks, including on NBC and National Public Radio, because of his ties to defense contractors and the Pentagon. In December 2005, the liberal media watchdog Media Matters objected to Gouré 's commentary for NPR, claiming that NPR had failed to disclose his connections with the Bush administration and the defense establishment.[21]