Foster Panel
last updated: November 21, 2003
Please note: The Militarist Monitor neither represents nor endorses any of the individuals or groups profiled on this site.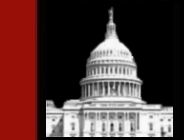 About The so-called Foster Panel–after its head, John S. Foster, Jr.–was established at the urging of Sen. Jon Kyl by the fiscal year 1999 Defense Authorization Act to report on the safety and reliability of the country's nuclear weapons stockpile. As head of the panel, formally known as the Panel to Assess the Reliability, Safety, and Security of the U.S. Nuclear Stockpile, Foster, a foreign policy hawk, has been instrumental in pushing for new nuclear weapons development and testing.
According to a report in the Bulletin of the Atomic Scientists, "Congressional advocates of nuclear testing and new weapons production have not been particularly subtle. Consider the 'Panel to Assess the Reliability, Safety, and Security of the United States Nuclear Stockpile.' … In its second and most recent report, released in February, the panel recommends, among other things, spending $4 billion to $6 billion over the next decade to 'restore needed production capabilities … to meet both current and future workloads'; to construct a small-scale plutonium pit production facility at Los Alamos; to continue design work on new warheads; and to shorten the time needed to prepare for tests at the Nevada Test Site from 24 to 36 months to just three to four months. The Energy Department is reported to be working now on increased preparedness for testing."
Foster, a former member of the Committee on the Present Danger and an instrumental figure in the establishment of the Team B exercise in the late 1970s, is a longtime player in the U.S. military-industrial complex. He is an advisor or board member for several defense contractors, including Arete, Jaycor, United Technologies, and Pilkington Aerospace. (2)