Jeffrey Bergner
last updated: October 5, 2010
Please note: The Militarist Monitor neither represents nor endorses any of the individuals or groups profiled on this site.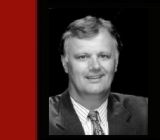 Affiliations
Hudson Institute: Former Member, Board of Trustee
Asia Foundation: Member, Board of Trustees
Project for the New American Century (PNAC): Signed several PNAC letters
Calvert Institute: Affiliate
University of Pennsylvania: Former Assistant Professor
University of Michigan: Former Visiting Professor
Georgetown University: Former Professor of Security Studies
Christopher Newport University: Former Visiting Professor

Government
Bureau of Legislative Affairs: Assistant Secretary of State for Legislative Affairs, 2005 - 2008
U.S. Commission on National Security-21st Century (Hart-Rudman Commission): Study Group Member
Senate Foreign Relations Committee: Staff Director (1985-86)
Business
Bergner, Bockorny, Castagnetti, Hawkins & Brain
Education
Carleton College: B.A., 1969
Princeton University: M.A. and Ph.D. in Politics and Philosophy
Jeffrey Bergner is a high profile corporate lobbyist and supporter of neoconservative advocacy groups who served as assistant secretary of state under Condoleezza Rice during the George W. Bush presidency.
A former Senate staffer with strong ties to several major right-wing organizations, Bergner was included in Public Citizen's report "Most Popular Drug Industry Lobbyists in 2000 and Their Revolving Door Connections." [1] His lobbying firm at the time, Bergner, Bockorny, Castagnetti, Hawkins & Brain, represented a number of high profile firms and defense contractors, including Bristol-Myers Squib, Boeing, Hewlett-Packard, Phillip Morris, Monsanto, Lucent, and Dell.[2]
A 1998 Washingtonian article characterized Bergner's lobbying work thusly: "On sunny afternoons Jeffrey Bergner, a former Senate Foreign Relations Committee staffer, and David Bockorny, an ex-GOP House staffer who maintains a good relationship with Speaker [Newt] Gingrich, don warm-up gear and head out for a jog along the Mall. For bad weather, they have an exercise area in their offices on 16th Street. The two are known for taking care not only of their own health but also of their health-care clients, such as Georgetown University Medical Center. But that doesn't prevent them from taking in some $360,000 a year in lobbying fees from tobacco giant Philip Morris. Is there a conflict here? Bergner says not. 'We represent the university hospital on a completely different set of issues,' he says. 'And we leave decisions about conflicts up to the client.' Bergner and Bockorny are also chief Washington lobbyists for Rupert Murdoch's News Corporation Limited."[3]
In 1998, Bergner joined a notable cast of neoconservative and hawkish Republican Party figures—including Donald Rumsfeld, Paul Wolfowitz, and Elliott Abrams—in signing an open letter from the Project for a New American Century (PNAC) to President Bill Clinton advocating strong U.S. military action against Iraq and called for the removal of Saddam Hussein and using the military to protect "vital [U.S.] interests in the Gulf."
In 2001, nine days after the 9/11 attacks, Bergner signed another PNAC letter, this one addressed to President Bush and endorsing the "war on terrorism." The letter advocated the invasion of Iraq and removal Hussein, and encouraged a large increase in defense spending.
Bergner was later recruited into the Bush administration. He served as Assistant Secretary of State for Legislative Affairs under Secretary Condoleezza Rice, focusing on legislative and budget issues in Congress.
Bergner is a close associate of Sen. Richard Lugar (R-Ind.), having worked as his staff director for the Senate Committee on Foreign Relations and as policy director on Lugar's presidential campaign in 1995 and 1996.
Bergner has taught at several universities, including the University of Pennsylvania, the University of Michigan, Georgetown University, and Christopher Newport University.[4]
Bergner's books include The Next American Century: Essays in Honor of Richard G. Lugar (Rowman & Littlefield, 2003), The New Superpowers: Germany, Japan and the United States in the New World Order (St. Martin's Press, 1991), The Taiwan Relations Act: A Decade of Implementation, co-edited with William Bader (Hudson-SRI, 1989), and The Origin of Formalism in Social Science (University of Chicago Press, 1981).[5]
Bergner also contributes to the Weekly Standard.