Matthew Levitt
last updated: January 5, 2015
Please note: The Militarist Monitor neither represents nor endorses any of the individuals or groups profiled on this site.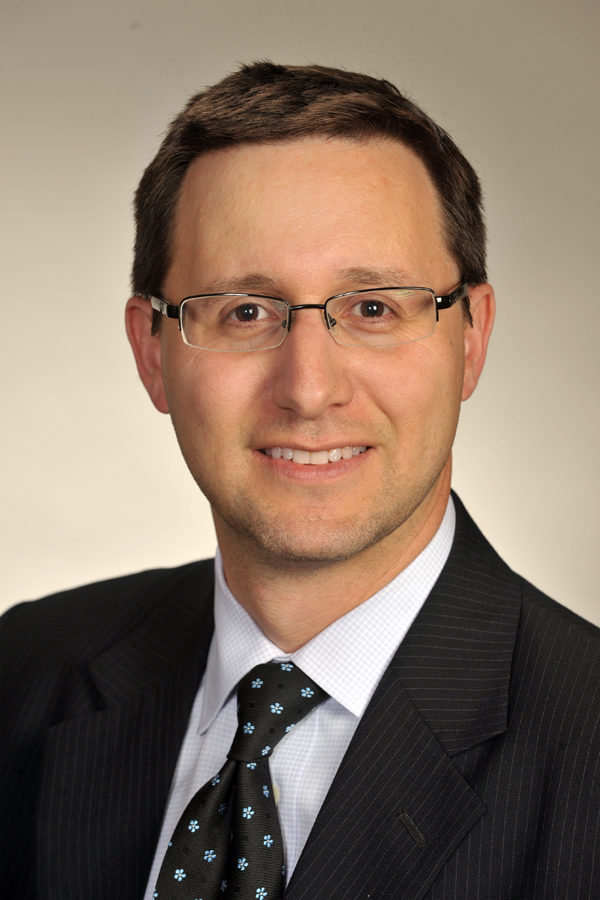 Affiliations
Washington Institute for Near East Policy: Senior Fellow
Council on Foreign Relations: Term member
Institute for Counter-Terrorism (Israel): International advisory board member
International Centre for Political Violence & Terrorism Research (Singapore): International advisory board member

Government
U.S. State Department: Counterterrorism adviser (2008-2009)
U.S. Treasury Department: Deputy assistant secretary for intelligence and analysis (2005-2007)
Federal Bureau of Investigation: FormerCounterterrorism analyst

Education
Yeshiva University: BA
Tufts University: MA
Matthew Levitt is a senior fellow at the Washington Institute for Near East Policy (WINEP), a "pro-Israel" think tank spun off from the American Israel Public Affairs Committee. The director of WINEP's Stein Program on Counterterrorism and Intelligence, Levitt is a frequently cited commentator on counterterrorism policy and regularly testifies before congressional committees.
Levitt has promoted U.S. military action against Islamic State militants in Iraq and Syria and strikes against the Syrian government. "The U.S. should not give Syrian President Bashar Assad a free pass while it takes out his enemies," he wrote in September 2014. "Assad has only 15 to 18 heavy runways capable of taking the massive Russian and Iranian cargo planes stuffed with weapons. Bombing even a handful of these runways out of commission would seriously impair Assad's ability to restock his arsenal."[1]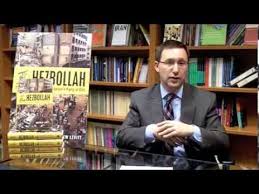 Levitt has also written fear-mongering articles about the Khorasan group, whose alleged "imminent" attack on the United States was used as a pretext for the Obama administration's bombing campaign in Syria in September 2014.[2] In a Politico article titled "The Khorasan Group Should Scare Us," Levitt argued that the group "appears to be pursuing low-tech plots intended to terrorize Western society." He added that "American and British sources are now whispering to the press about British and Australian intelligence suggesting 'the real possibility' of a 'knife and gun' attack by Western foreign fighters fresh from the battlefield in Syria."[3]
A central focus of Levitt's work has been Iran's alleged support of international terrorist organizations. "As Iran presses on in its efforts to become a nuclear power," Levitt wrote in July 2012 testimony to the Senate Foreign Relations Committee, "the regime in Tehran also employs an aggressive foreign policy that relies heavily on the deployment of clandestine assets abroad to collect intelligence and support foreign operations. The world's most active state sponsor of terrorism, Tehran relies on terrorism to further Iranian foreign policy interests."[4]
Levitt's 2012 testimony came as Congress was considering levying new sanctions against Iran, which observers warned "could undermine efforts to resolve the longstanding impasse over Iran's nuclear programme peacefully."[5] In the past, Levitt has called sanctions against Tehran "tremendously effective," adding that they must be used in conjunction with "military options," "covert actions," and "diplomatic options."[6]
Levitt has also sought to broaden the scope of negotiations with Iran beyond the nuclear issue, which he has characterized as aimed at developing a nuclear weapon. "As negotiators try to find a diplomatic solution to the standoff over Iran's nuclear program, the anniversary of the Beirut bombings serves as a timely reminder that tensions with Iran ought not be limited to Tehran's pursuit of a nuclear weapon. At the very same time, through its terrorist proxy, this government is eagerly sponsoring the killing of innocents around the world," he wrote for the New York Daily News in October 2013.[7] Levitt's claim that Iran is pursuing a nuclear weapon is questioned by reports from the IAEA and western intelligence agencies, both of which have repeatedly found that Iran does not have a nuclear weapons program.[8]
Among Iranian proxies, Levitt places a particular emphasis on Hezbollah, the subject of his 2013 book, Hezbollah: The Global Footprint of Lebanon's Party of God.Although Hezbollah primarily operates within Lebanon, Levitt has accused the group of serving as an agent of Iran's "asymmetric war" against the West.[9] In 2013 testimony before a House Foreign Affairs subcommittee, Levitt linked the group to "terrorist plots in Azerbaijan, Thailand, Cyprus, Bulgaria, kidnapping plots in Africa, [the delivery of] weapons to Houthi rebels in Yemen, and more." Levitt, who has complained that Washington receives "limited help from Europe" with respect to tracking Hezbollah's operations,[10] concluded by warning Europe to "designate Hezbollah—in whole or in part—a terrorist group," adding that "failure to do so could result in still more attacks by an emboldened Hezbollah."[11]
To fund its operations, according to Levitt, Hezbollah operates "a sophisticated, organized and global crime network." Levitt links the group variously to drug trafficking in Latin America, Europe, the Middle East, and Africa, cigarette smuggling in North Carolina, and robberies in Philadelphia. Echoing other rightist political actors who have warned of a "Hezbollah-Latin America" axis (like Rep. Ileana Ros-Lehtinen and the Hudson Institute's Jaime Daremblum), Levitt claims that "most of Hezbollah's illicit operations take place in the loosely regulated triborder area where Argentina, Brazil and Paraguay meet." He adds that "ties between Hezbollah and drug cartels along the U.S.-Mexico border have also grown in recent years."[12]
In a critical review of Levitt's 2014 book Hezbollah: The Global Footprint of Lebanon's Party of God published in the blog Lobelog, Princeton scholar Aurélie Daher states the book relies too heavily on investigations undertaken by western intelligence agencies and makes no attempt to explain the causal factors behind Hezbollah's actions.[13]
"[T]he author—who speaks no Arabic—fails to understand Hezbollah's nature, as well as its aims. Nor does he have a grip on its internal organization or modus vivendi, just as he lacks familiarity with its history or environment and remains a stranger to the culture of its popular base. A number of events in the history of the region, and in particular, of Lebanon, are grossly distorted, leading at best to concerns about Levitt's ignorance; at worst, about his intellectual honesty," Daher wrote. "Levitt's attempts to describe the organization's structure are replete with irrefutable errors of fact … that naturally erode confidence in Levitt's understanding of the most basic features of the organization."[14]
Daher goes on: "While recognizing that Hezbollah is an organization that considers violence part of its strategic 'toolbox,' one can't but regret Levitt's lack of basic knowledge and analytic rigor, not to mention his sensationalism and apparent ignorance of nearly 30 years of important studies that have focused on the modus operandi of this key actor on the Middle Eastern geo-political stage."[15]
When presented with a link to Daher's review on Twitter, Levitt replied by calling LobeLog "drivel" while not addressing any of Daher's criticisms.[16]
In other writings, Levitt has called for the United States to employ "all elements of national power" to counter extreme Islamist ideologies. "Fortifying our defenses at home and pursuing our adversaries abroad is simply not enough," he wrote in a 2010 WINEP strategic report. "Our ultimate adversary is not the individual bomber, but the radical ideology that propels him to carry out an act of terrorism."[17]
Levitt founded WINEP's Terrorism Research Program in 2001 after a stint as an FBI analyst. Levitt directed the project (which was later renamed the Stein Program on Counterterrorism and Intelligence) until 2005, when he left WINEP to fill counterterrorism posts in the Bush administration's Treasury and State Departments. He returned to WINEP after his government service ended in 2009.[18]