Meghan O'Sullivan
last updated: February 19, 2015
Please note: The Militarist Monitor neither represents nor endorses any of the individuals or groups profiled on this site.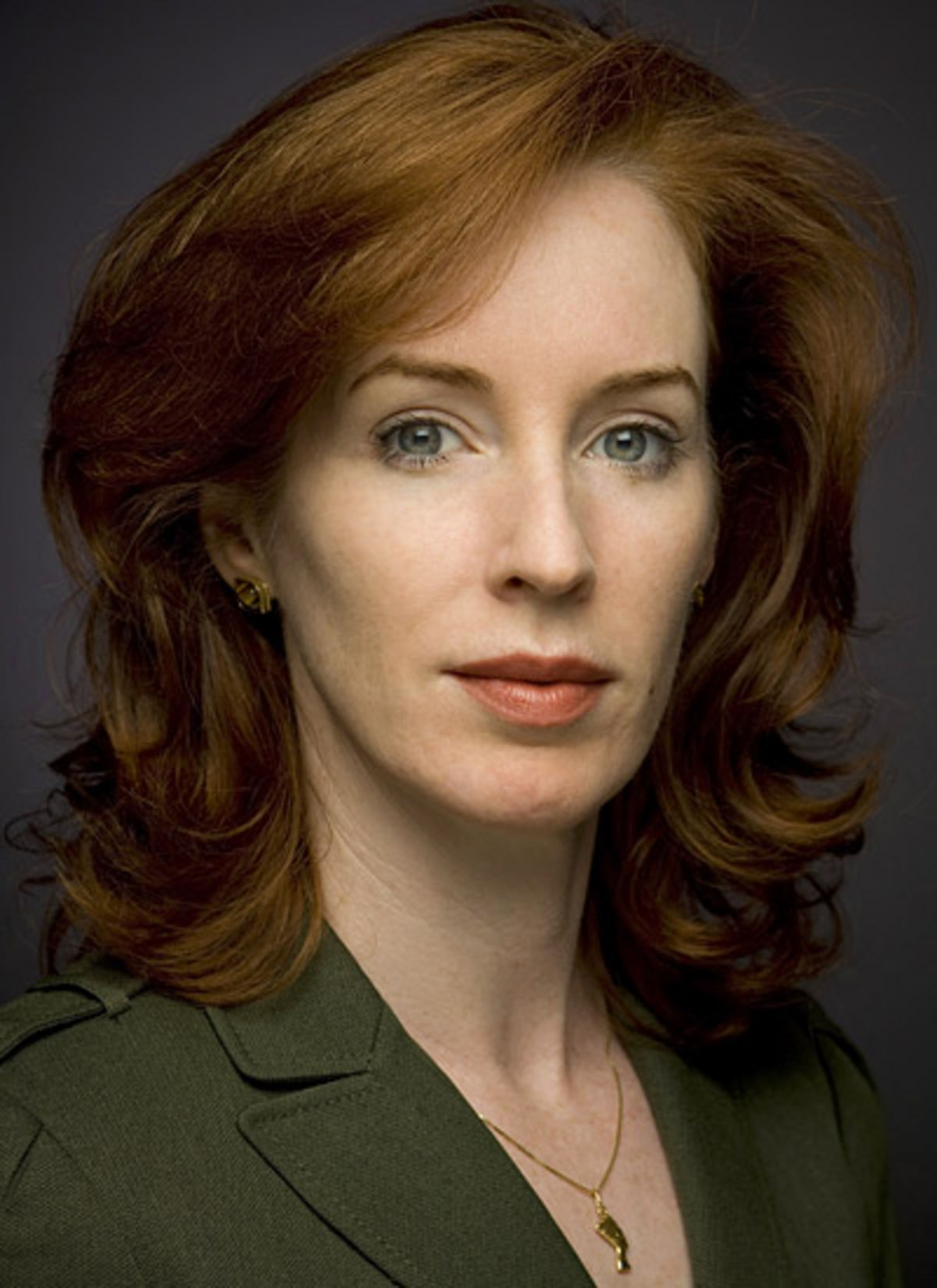 Affiliations
Harvard University: Professor, Belfer Center for Science and International Affairs
Mitt Romney 2012 Presidential Campaign: Foreign policy adviser
Brookings Institution: Fellow, 1998-2001

Government
National Security Council: Special assistant to George W. Bush (2004-2007), deputy national security adviser for Iraq and Afghanistan (2006-2007), former senior director for strategic planning and Southwest Asia
Coalition Provisional Authority (Iraq): Former political adviser
State Department: Staffer at Office of Policy Planning, 2001-2003

Business
Hess Corporation: Strategic adviser to CEO
Education
Georgetown University: BA
Oxford University: MS, PhD
Meghan O'Sullivan is a professor at Harvard's Kennedy School of Government and an adjunct senior fellow at the Council on Foreign Relations (CFR).[1] Previously, she held a number of posts in the Bush administration, serving variously as a deputy national security adviser for Iraq and Afghanistan, a political adviser to the Coalition Provisional Authority in Iraq, and a staffer at the State Department's Office of Policy Planning.[2]
O'Sullivan's Harvard biography credits her with helping "conclude the security agreement and strategic framework agreement between the United States and Iraq" in 2008, and with helping negotiate an "early transfer of sovereignty to the Iraqis" during the Iraq War. She has also worked as a strategic adviser to the CEO of the Hess Corporation, a U.S.-based oil and gas company.[3]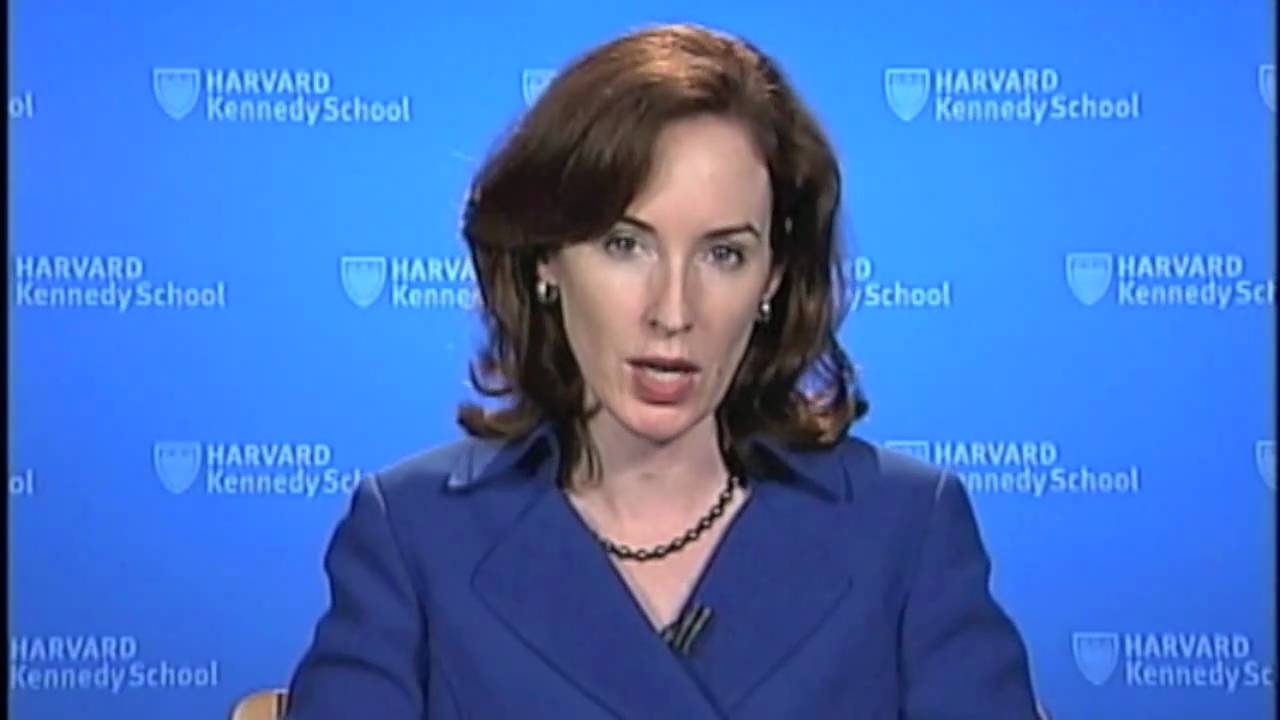 In February 2015, O'Sullivan was named as one of 21 foreign policy experts who will guide potential Republican presidential candidate Jeb Bush on foreign policy issues. Other advisers included Bush administration alums Paul Wolfowitz, Stephen Hadley, Michael Chertoff, John Negroponte, Otto Reich, and Michael Hayden.[4]
"Former Florida Gov. Jeb Bush … is seeking to distinguish his views on foreign policy from those of his father and brother, two former presidents," reported the Washington Post, "but he's getting most of his ideas from nearly two dozen people, most of whom previously worked for George H. W. Bush and George W. Bush."[5]
According to the Wall Street Journal, the former Florida governor is considering naming O'Sullivan as his "top foreign-policy aide." The Wall Street Journal report added that she "wasn't among the neoconservative advisers who drove the initial decision to invade Iraq, and she is more closely aligned with—and is being promoted by—the kind of pragmatists who dominated George H.W. Bush's presidency."[6]
Previously, O'Sullivan was one of several academics to serves as a foreign policy adviser to Mitt Romney's 2012 presidential campaign.[7] After Romney—himself a Harvard graduate—suggested in April 2012 that President Barack Obama was an elitist who "spent too much time at Harvard," a writer for Talking Points Memo pointed out that Romney's "campaign list[ed] over a dozen advisers with Harvard ties, including Harvard economics professor Greg Mankiw and international affairs professor Meghan O'Sullivan."[8]
George W. Bush Administration
O'Sullivan was "special assistant" to President George W. Bush from 2004 to 2007, the last two years of which she also served as the deputy national security advisor for Iraq and Afghanistan.[9] The Wall Street Journal reported that she was "heavily involved in carrying out" George W. Bush's Iraq policies.[10] She is reported to have had a falling out with former Secretary of Defense Donald Rumsfeld during her time at the Bush White House.[11]
According to the Wall Street Journal: "Amid feuding within the administration, former Defense Secretary Donald Rumsfeld ordered the head of the provisional authority to remove Ms. O'Sullivan, who was then a young State Department official, from the team presiding over Iraq after Baghdad fell. Mr. Rumsfeld eventually relented, and she went on to help write the law that became the Iraqi constitution."[12]
O'Sullivan is also said to have played a "leading role" in crafting the strategy that led to the 2007 troop "surge" in Iraq.[13] Key non-governmental architects of the "surge" included Frederick Kagan of the American Enterprise Institute and retired General Jack Keane of the Institute for the Study of War.
On Sanctions, the Middle East, and More
A columnist for Bloomberg Media, O'Sullivan's publications frequently focus on political and economic issues in the Middle East.[14] In a February 2012 Bloomberg column, O'Sullivan expressed skepticism that sanctions could achieve regime change in Syria, which she argued should be the objective of international efforts. O'Sullivan advocated providing military support to the Syrian opposition, arguing that the United States should help "craft a multilateral strategy for regime change," including "coordinating the efforts of all external actors looking to support those standing against Assad—and find a way to use military and other support for the opposition as a means to entice it to overcome its divisions and articulate a new vision for Syria." She added that such support should continue even "if Russia and China insist on neutering the UN as a vehicle to address the crisis."[15]
O'Sullivan has also argued that a military strike on Syria would cause Iran to "rethink its nuclear ambitions." She wrote in a May 2013 piece for Bloomberg View: "A more compelling argument is that the use of military force—even of limited scope—would cause Iran to rethink one of its fundamental assumptions: That the U.S., chastened by its Iraq intervention, won't use military force in the Middle East for any reason."[16]
O'Sullivan's views on the limitations of sanctions are apparently longstanding. In 2001, as a fellow at the Brookings Institution, O'Sullivan wrote in a dialogue with Raymond Tanter of the Washington Institute for Near East Policy that "there have been unrealistic expectations surrounding the use of sanctions—such as the hope that they can bring about regime change. … They should be a complement rather than a substitute to other policies, and may be coupled with incentives or, in some cases, military force to enhance U.S. policy goals toward a target state."[17]
In the case of Iraq in particular, O'Sullivan called in February 2001 for a revamped international sanctions regime against the country and the provision of U.S. support for the Iraqi opposition, adding that a "willingness to use military force in larger amounts is also likely to be necessary."[18]
In response to the Ukraine crisis of 2014, O'Sullivan argued for stronger and unilateral sanctions on Russia, including an embargo on Russian natural gas exports. "Broader financial sanctions, which could bar Russia or significant Russian entities from U.S. financial markets, are perhaps one unilateral measure that could enact appreciable pain," she wrote in May 2014.[19]
O'Sullivan added: "An embargo on Russian natural gas exports would be more effective, given that gas requires immense infrastructure (pipelines or LNG terminals) to flow. But all potential U.S. imports of Russian gas have already been displaced by the boom in American shale gas and Europe is not well positioned with alternatives if it were to voluntarily turn away from Russia's taps, at least today."[20]