Nicholas Eberstadt
last updated: December 21, 2013
Please note: The Militarist Monitor neither represents nor endorses any of the individuals or groups profiled on this site.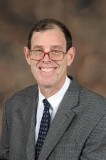 Affiliations
American Enterprise Institute: Scholar
American Refugee Committee: Former Member, Board of Directors
Center for Population and Developmental Studies, Harvard University: Visiting Fellow, 1980-2002;
Committee on the Present Danger: Former Member, Executive Committee
Council on Foreign Relations: Member
Foreign Policy Research Institute: Contributor, Speaker
Harvard School of Public Health's Visiting Committee: Member, 2003-present
Institute for Contemporary Studies: Former Vice President
Key National Indicators Council: Commissioner, 2010-present
National Bureau of Asian Research: Senior Advisor
National Center for Health Statistics Board of Scientific Counselors: Member, 2003-2007
Project for the New American Century: Signatory
U.S. Committee for Human Rights in North Korea: Former Member, Board of Directors
World Economic Forum's Global Agenda Council: Member, 2008-present

Government
U.S. Commission for Helping to Enhance the Livelihood of People: Member
Board of Scientific Counselors, National Center for Health Statistics, U.S. Department of Health and Human Services: Member, 2003-2007
State Department: Consultant
Agency for International Development: Consultant
World Bank: Consultant
President's Council on Bioethics: Member, 2006-2009
U.S. Bureau of Census: Consultant

Education
Harvard University: PhD, MPA.
London School of Economics: MSc
Harvard University: BA
Nicholas Eberstadt is a conservative political economist and demographer based at the American Enterprise Institute, where he holds the Henry Wendt Chair in Political Economy. A strident critic of the welfare state who has called the United States a "nation of takers," Eberstadt is also one of AEI's in-house hawks on North Korea. He was a founding signatory of the neoconservative Project for the American Century (PNAC), an executive committee member of the Committee on the Present Danger, and a founding member of the Cold War-era Committee for the Free World, whose leadership included Donald Rumsfeld and Midge Decter.[1]
Eberstadt signed several PNAC letters calling for the ouster of Iraqi president Saddam Hussein. However, his chief foreign policy concern has long been North Korea. In a May 2013 op-ed for the Wall Street Journal, Eberstadt reiterated his view that diplomatic accommodation with the Pyongyang was impossible. "North Korea has no interest in granting America or its allies a lasting regional peace," Eberstadt asserted. "There can be no 'getting to yes' with a regime that regards its negotiating partners as fundamentally illegitimate, no matter what diplomatic eminences may otherwise counsel."[2]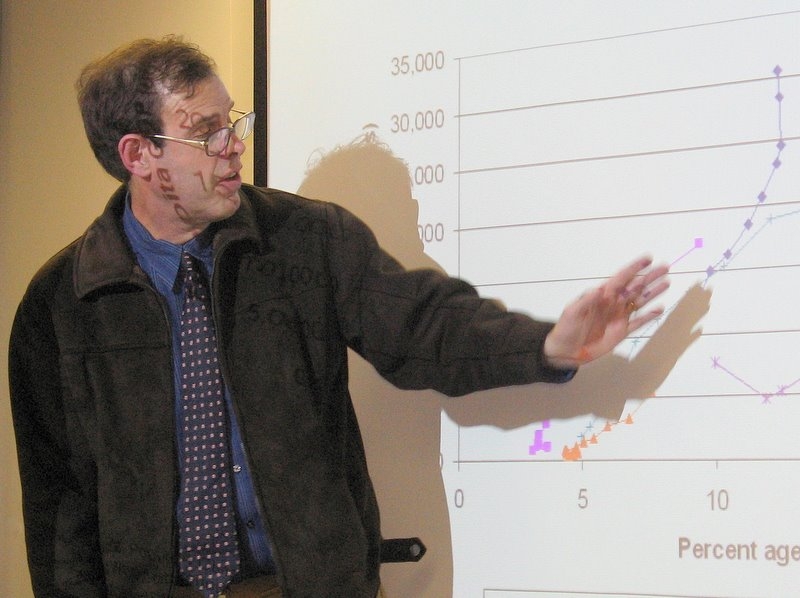 Several months later, following the execution of a high-ranking North Korean official at the order of new leader King Jong Eun, Eberstadt seemed to reiterate this diagnosis. "North Korea occupies a high-tension, high-stakes niche in the international system wherein there is precious little margin for error," he wrote. "It is incalculably dangerous to have a decider prone to miscalculations running the show."[3]
For Eberstadt—who in the early 2000s stridently opposed the six-party nuclear negotiations between North Korea and Asia-Pacific powers including the United States[4]—the way forward on North Korea is not diplomacy but coercion. "The heart of such an approach must be deeds not words—sustained actions, and credible responses, in both military and nonmilitary arenas," he wrote in 2013. "Pyongyang's inclination for adventurism will be smaller, not greater, if the leadership has to fear it may lose a little face the next time the regime stokes a foreign confrontation."[5]
In a 2004 PNAC memorandum to "opinion leaders" endorsing regime change in the communist state, Weekly Standard editor and PNAC co-founder William Kristol praised Eberstadt for "mak[ing] clear that regime change in North Korea and reunification of the Korean peninsula are our ultimate policy goals."[6]
Eberstadt has predicted the imminent collapse of the communist dictatorship since as far back as 1990, when he penned an op-ed piece forecasting "The Coming Collapse of North Korea." He has since attributed the regime's survival to the drug trade, counterfeit currency, and Western aid (extracted, he says, by "extortion").[7]
Although a foreign policy hawk, Eberstadt has also complained about the purported threats to the United States domestically. "The 'clear and present danger' for the United States today is domestic, not foreign," Eberstadt wrote in an op-ed for Commentary after the 2012 presidential election. According to Eberstadt, Americans' declining religiosity, increasing out-of-wedlock birthrate, and "reliance on" public assistance are "subverting what was once un-mockingly known as the American way of life" and threatening "an ignominious end to American exceptionalism."[8]
Critics pointed out that Eberstadt failed to connect any of these trends to actual problems. Pointing out parallel declines in teen pregnancy as well as violent crime, the progressive economist Paul Krugman observed that Eberstadt was unable to validate his "presumption that society is doomed if the traditional—and, I think it's fair to say, patriarchal—structure isn't maintained without change. Let people co-habit, maybe even marry others of the same sex, choose their faith or choose not to have any faith, and we will degenerate in a Hobbesian nightmare," Krugman quipped mockingly before wondering why social conservatives like Eberstadt "hate America."[9]
Eberstadt expanded on his complaints about the welfare state in his 2012 book A Nation of Takers: America's Entitlement Epidemic, which followed a series of articles in which Eberstadt claimed that Americans were evincing a "growing dependence on government handouts in the face of declining unemployment rates. … In good times or bad, evidently, America's dependence on government largesse is now always on its way up."[10] According to Eberstadt, "The moral hazard embedded in the explosion of social-welfare programs is plain. Transfers funded by other people's money tend to foster a pernicious 'something for nothing' mentality—especially when those transfers seem to be progressively and relentlessly growing, year by year. This 'taker' mentality can only weaken civil society—even as it places ever-heavier burdens on taxpayers."[11]
Krugman credited Eberstadt's work with heavily influencing the anti-populist rhetoric of the 2012 Mitt Romney/Paul Ryan GOP presidential ticket, but countered that "Eberstadt's alleged evidence for the taker hypothesis is really mainly just saying that Medicare and Medicaid have gotten a lot more expensive," which according to Krugman was much more indicative of higher health care costs than a culture of dependency. "The taking thing is all about health care," Krugman concluded, observing that Eberstadt's claims "helped define the tone and language with which Republicans talk to each other, especially when they don't think anyone else is listening; hence Romney's 47 percent remarks, and President Obama's road to reelection."[12]
Much of Eberstadt's demographic work centers on birthrates. Based on falling birthrates, he has forecast demographic "crises" for China, Europe, Iran, and numerous other countries over the years, but has attributed the comparatively stable U.S. birthrate to the country's "greater optimism, greater patriotism, and stronger religious values," at least compared to Europe.[13]
Eberstadt's other books include The End of North Korea (1999), The North Korean Economy: Between Crisis and Catastrophe (2006), Europe's Coming Demographic Challenge (2007), and The Poverty of the Poverty Rate (2008).