Ryan Mauro
last updated: January 16, 2015
Please note: The Militarist Monitor neither represents nor endorses any of the individuals or groups profiled on this site.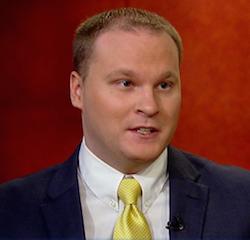 Ryan Mauro is a national security analyst based at the Clarion Project, a controversial "pro-Israel" group that has produced numerous propagandistic films demonizing Muslims. A frequent guest on Fox News and contributor to far-right outlets like the David Horowitz-run FrontPage Magazine, Mauro presents himself as an expert on terrorism.
At age 18, Mauro wrote a book, Death to America: The Unreported Battle of Iraq, which pushed a host of outlandish conspiracies, including the idea that "weapons of mass destruction" in Iraq had been moved to Syria.[1]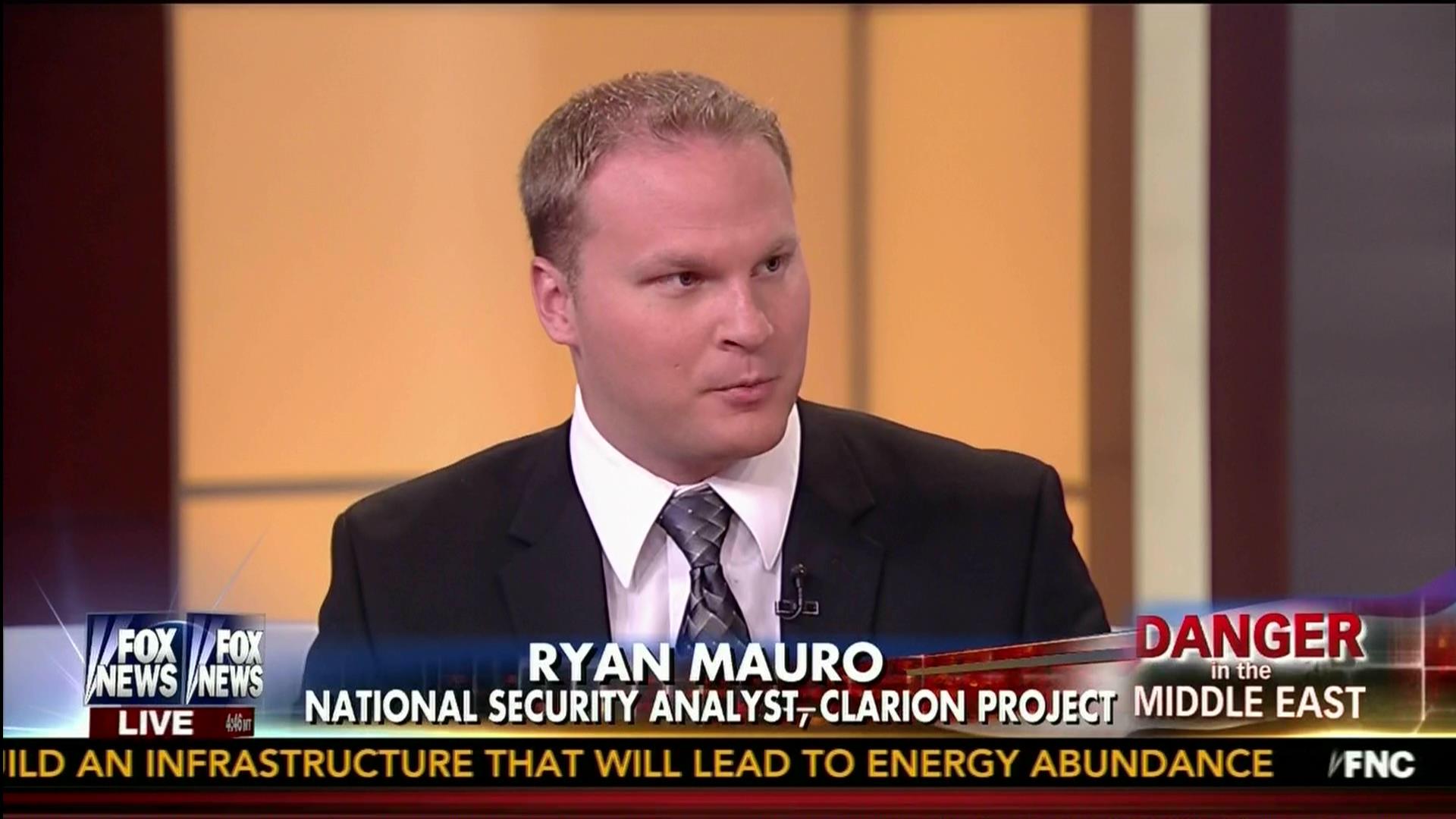 A graduate of the for-profit American Military University,[2] Mauro has used his perch at Clarion to promote sensationalist stories about Muslim groups in the United States. According the Media Matters, Mauro has claimed that "Muslim patrols" are a "growing security concern for the United States," that refugees from Somalia are "becoming 'homegrown' terrorists," and that Islamist groups are creating "Muslim enclaves" in the United States. "Mauro and other Clarion Project members are not credible sources to discuss issues such as these given their virulent history of Islamophobia," opined the media watchdog group.[3]
Mauro has also pushed myths commonly disseminated by fringe right-wing groups about a planned takeover of the United States by the Muslim Brotherhood. Writing for the Frank Gaffney-led Center for Security Policy in 2014, Mauro argued that the evidence of "Islamist Muslim Brotherhood influence at the highest ranks of the Republican Party's apparatus is overwhelming."[4]
He has also claimed that that the Department of Homeland Security works with the Muslim Brotherhood to eliminate evidence about the Muslim Brotherhood's presence in the United States. "You've actually had Muslim Brotherhood supporters, that advise the Department of Homeland Security, cleanse the counter-terrorism training guidelines so that you don't even learn that the Muslim Brotherhood, for example, exists in America," he told Fox News in January 2015.[5]
Mauro has argued that U.S. citizens should report "extremist" activity they see on their Facebook pages. "[Y]ou need people that are going to go and look at their friends on Facebook and have the time to do that, and honestly when you look at the FBI personnel or the police they just don't have the time to do that, so civilians need to step up," he said in a January 2015 interview with Fox News.[6]