Secure America Now
last updated: August 21, 2014
Please note: The Militarist Monitor neither represents nor endorses any of the individuals or groups profiled on this site.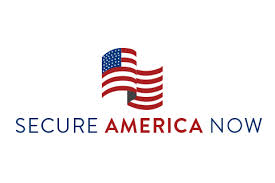 Contact Information
Secure America Now
Phone: 347-766-0358
Email: press@secureamericanow.org
Web: http://www.secureamericanow.org
Founded
2011
Principals
John McLaughlin: Founder
Pat Caddell: Founder
Devon Gaffney Cross: Member
About
"Since the attacks on 9-11, Americans have frequently questioned their government's response to (direct) domestic and(indirect) international challenges to our security. We are Democrats, Republicans, Independents, conservatives and liberals who share a common concern about our security and liberty. Our concerns have led us to create an organization that will provide a voice and platform to those who share our concerns. Secure America Now will work with like minded groups to help our elected officials to make the right policy decisions on a wide range of security issues. For too long and too much the threats to our security have been downplayed or even ignored in our political discourse. Secure America Now exists to make sure our security concerns are no longer ignored. Secure America Now will challenge political correctness that often leads to avoidable security situations such as the Fort Hood massacre committed by Major Hassan. Secure America Now will expose and promote action when governmental policies fail to effectively address direct threats to our national security such as the nuclear program of Iran, the rise of the China's military challenge, and growing lawlessness in our society. For too long national security policy has been made by politicians in a vacuum. These issues are too important to be left to the politicians. The American people should be heard on these issues that impact all our lives."
Secure America Now (SAN) is a hawkish advocacy group founded in 2011 by pollsters John McLaughlin and Pat Caddell that has been linked to right-wing "pro-Israel" factions in the United States and abroad. Observers have characterized its work, which includes running ad campaigns and publishing "push polls," as misleading and propagandistic.
According to SAN's website, "Since the attacks on 9-11, Americans have frequently questioned their government's response to domestic and international challenges to our security. We are Democrats, Republicans, Independents, conservatives and liberals who share a common concern about our security and liberty. Our concerns have led us to create an organization that allows the American people to influence American security and foreign policy."[1]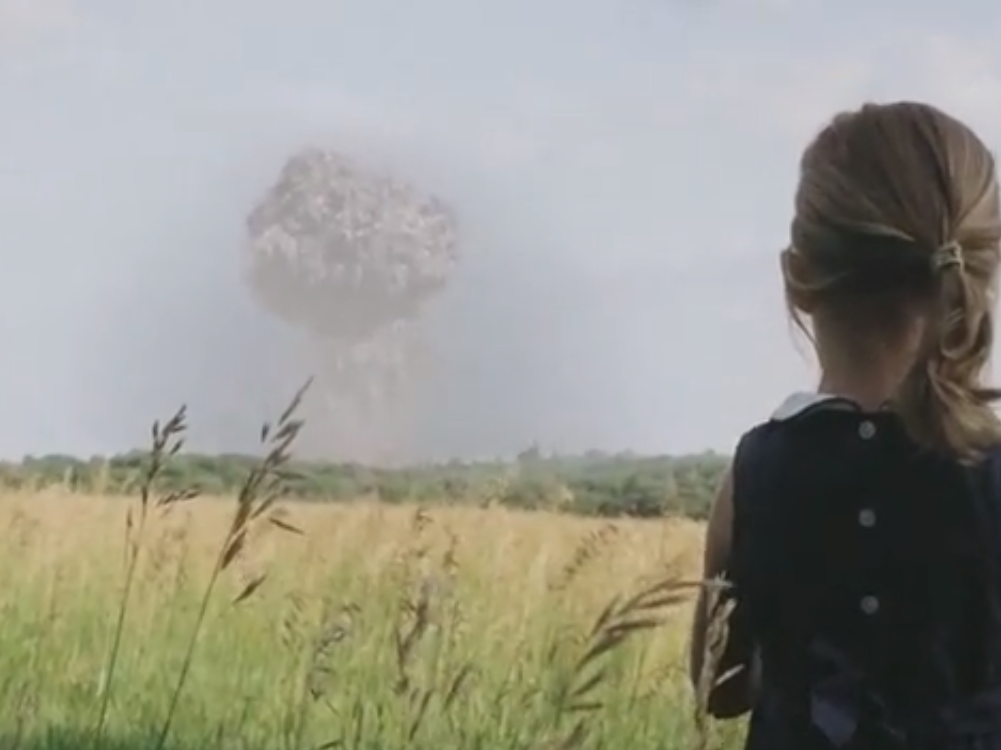 Despite its claims to nonpartisanship, the group has been linked to right-wing factions. Observers have reported on connections between SAN and One Jerusalem—a conservative "pro-Israel" group whose supporters include former Israeli politicians and well known neoconservative ideologues like Elliott Abrams and Douglas Feith—and have argued that the group originated as part of the the xenophobic backlash against the construction of an Islamic cultural center in Manhattan.[2] Supporters of SAN have included Devon Cross, a former adviser to the Center for Security Policyand past member of the Defense Policy Board,[3] and John Bolton, the controversial Bush administration diplomat and a vociferous hardline pundit.[4]
Secure America Now, whose president is Allen Roth, marshals a variety of tactics in its effort to "inject national security issues into the public dialogue." Among the most visible items on the "projects" page of its website are petitions urging the U.S. government, among other things, to "lead a multi-faceted campaign to stop Iran" and "to send a powerful message to the world that America is strong and will not tolerate illegal aliens infiltrating our land." However, the so-called "petitions" contain no addressee and virtually no text, so they appear to be designed primarily to harvest email addresses.[5]
Additionally, the group produces alarmist political ads, publishes hardline talking points on foreign policy issues, conducts biased "push polls," and sometimes collaborates with Republican politicians, such as sending Sen. Ted Cruz on a "fact-finding" trip to Israel and Eastern Europe.[6] The group also operates a series of like-minded "microsites"—including TruthAboutIran.com, IransIllegalNuclearProgram.com, and AreWeSafer.com—whose content consists chiefly of small batches of talking points, graphics, and videos directed at viewers lured from web advertisements.
Advertisements
Secure America Now produces a steady stream of advertisements and web videos, most of which appear to circulate primarily on right-wing websites.
Though the ads cover a range of subjects, the most common recurring theme is Iran's nuclear enrichment program, which Secure America Now's publications continually insist—against the assessments of the U.S. intelligence community—is geared toward producing nuclear weapons.
One of the group's more high-profile productions was a 2014 ad mimicking "Daisy," an infamous 1964 ad run by President Lyndon Johnson's campaign suggesting that Johnson's Republican opponent, Barry Goldwater, would lead the country into nuclear war. Mimicking the "Daisy's" style but reversing its politics, the Secure America Now version featured footage of a little girl picking flowers while a nuclear bomb explodes in the background. A voice over declared: "These are the stakes. We either stand up to supporters of terrorism, or we and our allies risk losing the freedom we cherish. We must not let the jihadist government of Iran get a nuclear bomb. President Obama has an opportunity to stop it. But he is failing. Join with us. Let's secure America—now."[7]
According to the National Interest's John Allen Gay, the ad "directs viewers into a net of 'microsites,' including TruthAboutIran.com and IransIllegalNuclearProgram.com." Reviewing the websites, Gay observed that they included a number of dubious materials, including a map of Iran's "nuclear sites" that was rife with geographical errors—a "bold alternative to the mainstream media's rigid narrative of where all those places are," Gay quipped. He also noted that one of the sites gave the wrong date for the expiration of an interim agreement between Iran and its international negotiating partners—putting it about four months too soon—and characterized an agreement for Russia to supply Iran with nuclear fuel as "unsettling," even though, as Gay noted, that would actually reduce the quantity of uranium Iran needed to enrich domestically. Given the sites' factual shortcomings, Gay concluded, "It's not surprising, then, that this group would revive an attack ad that sought to portray a presidential contender as dangerously eager for confrontation to attack a president for being too soft."[8]
Secure America Now was particularly active during the 2012 election cycle, during it which it produced a series of ads clearly aimed at attacking President Barack Obama.
In one such ad, a suburban mother recited a litany of neoconservative gripes about the Obama administration's security policies. She accused the president of ceasing the use of "enhanced interrogation" techniques, "all but abandoning Israel," "apologizing for America," failing to stop Iran from developing a "nuclear bomb," and "making clear the era of American exceptionalism is over." The ad, quipped the Huffington Post's Jason Linkins, complains "that the Obama administration hasn't been Dick Cheney enough in their pursuit of terrorists. This comes despite the fact that by many accounts, the Obama administration has exceeded Cheneyism in ways that even trouble writers at the [right-wing] National Review." He added, "This might be the only ad you'll ever see that complains aloud, 'He shut down the black sites!'"[9]
Another Secure American Now ad from 2012 claimed that in his first interview as president, "Obama chose Arab TV for an apology," referring to the president's first interview in the White House, during which he said to a reporter from the Dubai-based Al Arabiya that "all too often the United States starts by dictating." The ad also shows Obama saying that it is "important for us to be willing to talk to Iran," with a voiceover in the ad then claiming that "Iran answered with terror, attacks on our troops and nuclear weapons development. … Tell President Obama: no apologies, no weakness. It's time to stop Iran."[10]
In its assessment of this ad, which it rated "Mostly False," Politifact.com concluded: "Obama's first television interview after taking office was with the Al Arabiya network at the White House. But the ad gets nothing right beyond that. By saying 'all too often the United States starts by dictating,' Obama was not apologizing but being diplomatic about past strategies that failed to yield results. What's more, the ad criticizes Obama's approach to Iran, but his quote actually referred to the Israelis and the Palestinians."[11]
Push Polling
"Push polls," which spread politically driven talking points under the guise of gauging public opinion, have been a hallmark of Secure America Now's work, reflecting on the group's conception by professional pollsters.
"Former House Majority Leader Rep. Eric Cantor's pollster, John McLaughlin, will probably be best remembered for his internal poll showing Cantor with a 34-point lead over Tea Party challenger David Brat," wrote reporter Eli Clifton in 2014. "McLaughlin missed the mark by 45 percent. … But the widely ridiculed pollster's activities extend beyond a high-profile primary race in Virginia. McLaughlin, along with his Democratic counterpart Pat Caddell, has spent the past three years participating in a campaign, Secure America Now, connected to two Republican billionaires, seeking to convince Americans that an aggressively militant foreign policy is vital to securing American national security interests in Israel, Iran and the greater Middle East. And their polling in that campaign has scarcely been better."[12]
A particularly egregious example was a poll McLaughlin and Caddell released in July 2011 purporting to demonstrate that Jewish Americans were abandoning the Democratic Party. According to theWashington Post, the poll was "laughably bogus" because of its flawed sampling techniques and misleading questions.[13] In contrast to the poll's key finding that "only two in five Jewish voters (43%) say they would vote to re-elect President Obama," Obama ultimately won nearly 70 percent of the Jewish vote in 2012, handily defeating Republican rival Mitt Romney.[14]
In a report about the poll at the time, Clifton wrote that although it was officially released by McLaughlin and Caddell, it had been commissioned by Secure America Now, with whom the two pollsters appeared to hide their connections. Reported Clifton: "The poll makes no mention of the fact that an organization Caddell described as 'a grassroots place where people can join up and begin to do things to force [national security and foreign policy] issues into the debate,' commissioned its own founders to conduct the poll."[15]
"These are two experienced, credible pollsters," commented veteran pollster John Zogby at the time. "Let's lay that out and that's accepted. This is clumsy. They should know better than to do something this way."[16]
In September 2011, Secure America Now released another controversial poll, this one claiming to show that Americans view Iran as the top U.S. security threat. In a press release about the poll, Devon Cross stated: "Though both the Bush and Obama administrations have been reticent to consider military options to address the threat posed by Iranian nukes, the American people are prepared to support such action should sanctions fail. Americans across the political spectrum are focused on security, even though these issues get far less attention from politicians than these polling numbers indicate they should."[17]
Discussing the poll, Ben Smith of Politico wrote: "The group has been accused in the past of running leading questions, and elsewhere in the poll there do seem to be some of those. For instance: 'Do you think that if the Palestinians are given their own state in the West Bank and Gaza they would live peacefully with Israel or continue their campaign of terror to destroy Israel?'"[18]
In his review of the poll, Salon's Justin Elliot pointed out that it was based on a highly skewed sample of respondents, 52 percent of whom claimed to be evangelical or born-again Christians. "So 52% of the respondents are self-identified evangelicals. If that strikes you as high, that's because it probably is. Authoritative polls on Americans' religious identification diverge significantly from the Secure America Now poll on this point. An ABC/BeliefNet poll in 2001, for example, found that just 31% of Americans (or 37% of Christians) identified as evangelical or born-again. On the higher end, Gallup found that in 2005 that same number was 43%. And in a massive survey in 2009, Pew found that just 26% of Americans belong to evangelical Protestant churches. So it looks like the Secure America Now poll over-sampled evangelicals, who naturally are more likely to be hawkish on the questions of Israel and Iran that the poll focuses on."[19]