Stanley Ebner
last updated: December 3, 2010
Please note: The Militarist Monitor neither represents nor endorses any of the individuals or groups profiled on this site.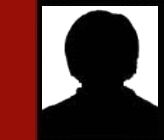 Government
Advisory Committee for Trade Negotiations: Member, 1982 - 1984
President's Office of Management and Budget: General Counsel
U.S. Army Judge Advocate General Officer
Business
Boeing: Former Senior Vice President for Washington Operations, 1997-1998
McDonnell Douglas: Senior Vice President for Washington Operations, 1994-1997
Northrop Corp.: Senior Vice President for Government Relations
Education
Yale University: B.A.
Yale University: J.D.
Stanley Ebner is a former executive for several major U.S. defense contractors, including McDonnell Douglass, Northrop Grumman and Boeing. Ebner has also been a longtime supporter of a the Center for Security Policy, a neoconservative advocacy group led by Frank Gaffney that promotes extravagant weapons programs and hawkish U.S. foreign policies.
Ebner joined Boeing as a chief lobbyist in 1997, after the aerospace giant merged with McDonnell Douglass, where Ebner had served as senior vice president since 1994. He retired from Boeing in 1998, but would "continue to work for Boeing as a full-time consultant to assist the company in government affairs. Originally from New Haven, Conn., Ebner has pursued a career in both government and the private sector for more than 30 years in the Washington, D.C., area."[1]
At the Center for Security Policy, which receives financial support from a number of major defense contractors, Ebner has served on the group's National Security Advisory Council. The Council's members have included defense industry executives and militarist political figures, including Charles Kuppermana former Boeing vice president for its Missile Defense Systems; Douglas Graham, an executive at Lockheed Martin; Amoretta Hoeber, a former TRW executive; former Rep. Curt Weldon (R-PA); Robert Joseph; Phyllis Kaminsky; and Fred Ikle.
Ebner participated on the CSP Roundtable on the B-2 Bomber, which was produced by Northrop Grumman. The Roundtable report advocated the continued production of the B-2 because of "the continuing requirement for a robust nuclear deterrent." [2]
He is a Lifetime Director of the Atlantic Council of the United States, which "promotes constructive U.S. leadership and engagement in international affairs based on the central role of the Atlantic community in meeting the international challenges of the 21st century."[3]