Victoria Coates
last updated: February 20, 2017
Please note: The Militarist Monitor neither represents nor endorses any of the individuals or groups profiled on this site.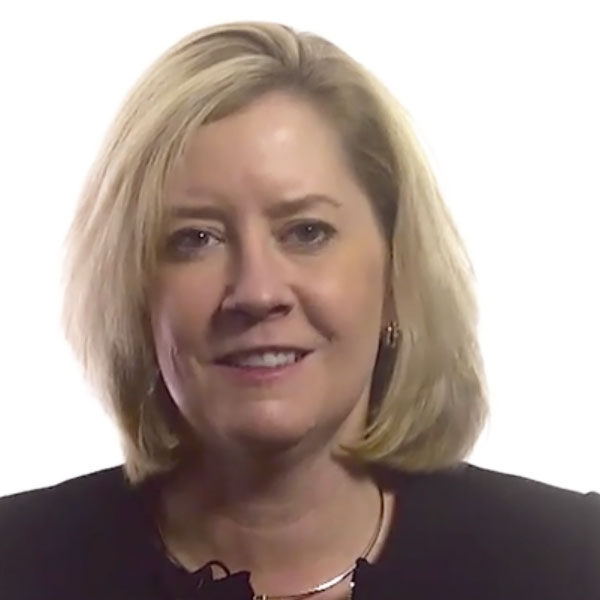 Government
National Security Council: Senior Director for Strategic Assessments (2017- )
Sen. Ted Cruz (R-TX): Former National Security Adviser
Affiliations
Sen. Ted Cruz (R-TX): Former National Security Adviser
Foundation for Defense of Democracies: Adjunct Fellow (March 2012 – March 2013)
Rumsfeld Foundation: Senior Research Associate (2007 – 2011)
Rick Perry 2012: Adviser of Foreign Affairs
Commonwealth Foundation: Senior Fellow
Consulting Curator: Cleveland Museum of Art (2010- July 2013)
Business
DHR Holdings LLC: Director of Research (June 2007-September 2011)
Education
University of Pennsylvania: PhD, Art History
Williams College: MA, Art History
Trinity College-Hartford: BA, Art History
Victoria Coates is a member of the Donald Trump administration's National Security Council, where she is senior director for strategic assessments. Coates' experience includes working as national security adviser on the staff of Sen. Ted Cruz (R-TX),[1] director of research for former Defense Secretary Donald Rumsfeld, and adjunct fellow at the neoconservative Foundation for Defense of Democracies.[2]
Coates, whose portfolio at the NSC reportedly includes terrorism, has expressed strong sympathies with neoconservatism and rightwing "pro-Israel" views. These tendencies were on display in early 2016 when Cruz announced his presidential campaign's foreign policy team, which included a host of committed ideological figures, many of whom were associated with the campaign to push for war in Iraq before and after the 9/11 attacks, including Elliott Abrams,  Michael Ledeen, and Frank Gaffney. When asked about this team, Coates noted her role in assembling it: "Both Frank and Elliott are people I went out of my way to set up meetings with the Senator."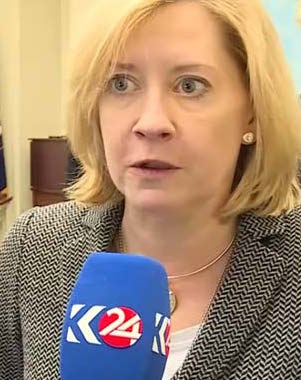 During her tenure on Cruz's staff, Coates reportedly played a "critical role" in crafting the senator's national security agenda. This included developing  "efforts to stop the Iran nuclear deal and designate the Muslim Brotherhood organization as a terrorist entity," reported the conservative Washington Free Beacon. According to the Daily Beast, Coates required interns working for Cruz to read a controversial essay by former U.S. ambassador to the UN and influential neoconservative ideologue Jeane Kirkpatrick titled "Dictatorships and Double Standards."[3] The essay, published by Commentary Magazine in 1979, was a widely noted rightwing critique of President Jimmy Carter's efforts to emphasize human rights in U.S. foreign policy. It was also notorious for its attempt to justify U.S. alliances with brutal right-wing dictatorships as part of the U.S. anti-communist crusade in places like Central America.[4]
Coates, who has a PhD in art history from the University of Pennsylvania, has been a contributor to the conservative blog, RedState, as well as the William Kristol-edited Weekly Standard.[5]
During the 2012 president election, she served as a foreign policy adviser to Republican Texas Governor Rick Perry's presidential campaign.[6]
Foreign Policy Views
In a 2012 review of neoconservative writer and historian Robert Kagan's book The World America Made, Coates highlighted the "importance" Kagan places on "human initiative and action" in bringing about a "more liberal political and economic order." Pointing to U.S. influence around the world, Coates wrote: "Kagan's insistence on the spread of democracy as a necessity for improving greater good, even when it is difficult, is welcome."[7]
Other commentators, such as Eliana Johnson of the conservative National Review, have pointed out that Kagan's book "posits that the modern world order rests not on America's cherished ideals—respect for individual rights and human dignity—but on economic and military power, and that its preservation requires bolstering America's hard power."[8]
Coates has argued that the United States should have launched military strikes against Syria similar to those conducted against Libya in 2011. "In dealing with Libya and Syria, consistency need not be the hobgoblin of little minds but can rather be the hallmark of a consistent and coordinated foreign policy. There are equivalencies to be drawn between the two crises, and once these are recognized we should take equivalent action. It is not a decision to be taken lightly, but we would not be alone and the cause is just," Coates wrote on her blog in February 2012. "We have the unified support of our European and Arab allies. We have moral and strategic interests at stake. Rather than whining about the shocking moral turpitude of the United Nations, the President of the United States needs to remember his responsibilities as the leader of the free world—and lead."[9]
Coates was a vociferous critic of President Obama, particularly his support for a two-state solution to the Israeli-Palestinian conflict based on the pre-1967 war borders, which has been stated U.S. policy for decades.[10] "What the President is asking is that more than 70% of that [Israel's] history be erased, beginning with the reasons it was deemed necessary to annex the territories in 1967, and continuing on through the failed diplomatic initiatives, UN humiliations and relentless, deadly terrorist attacks of the past decades," Coates wrote in May 2011. "Perhaps for our President Israel is still an abstract phantasm that might or might not exist, but for others it has been a reality for the last 63 years. Israel has the right to all of its history, and all of its territory."[11]