Jaime Daremblum
last updated: January 6, 2015
Please note: The Militarist Monitor neither represents nor endorses any of the individuals or groups profiled on this site.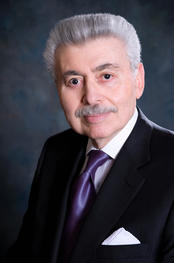 Affiliations
Hudson Institute: Senior Fellow, 2005-
Social Christian Unity Party of Costa Rica: Foreign Policy Adviser, 1985-1998
La Nacion: Columnist

Government
Costa Rican Ambassador to the United States, 1998-2004

Education
University of Costa Rica: LL.B.
Tufts University: M.A. and M.A.L.D., Ph.D.
Jaime Daremblum directs the Center for Latin American Studies at the neoconservative Hudson Institute and is a regular contributor to the Weekly Standard magazine.[1] A former Costa Rican ambassador to the United States from his country's conservative Social Christian Unity Party, Daremblum is a staunch critic of left-leaning governments throughout Latin America and the Caribbean, as well as a proponent of conspiracy theories regarding Iranian activities in the region.
Daremblum characterizes virtually every diplomatic and trade relationship established between Iran and Latin American governments as part of an Iranian plot to attack the United States. Iran's "efforts include (1) establishing new embassies, diplomatic missions, and 'cultural centers' across the region, (2) dispatching members of the elite Iranian Quds Force (according to a 2010 Pentagon report), and (3) strengthening relations with leftist, anti-U.S. governments in Venezuela, Bolivia, Ecuador, and Nicaragua," Daremblum wrote in August 2013. "In other words, we have compelling evidence that Iran and Hezbollah have built—and are still building—a lethal operational structure in the Western Hemisphere."[2]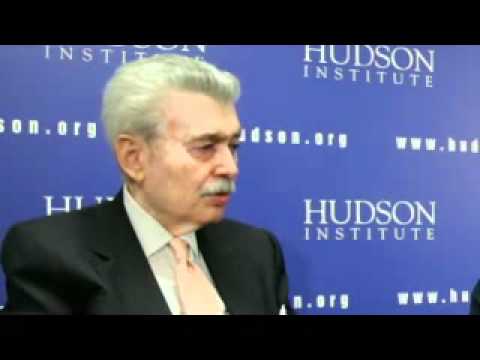 Daremblum advocates U.S. intervention in Latin America. In November 2013, for example, he excoriated U.S. Secretary of State John Kerry for declaring that the "era of the Monroe Doctrine"—that is, the exclusive right once claimed by the United States to intervene in Latin American affairs—"is over." Harkening to Kerry's opposition to neoconservative-backed Cold War interventions in the hemisphere, Daremblum wrote, "it's not surprising that [Kerry] would implicitly criticize past U.S. actions in the region. After all, he fiercely opposed President Reagan's Central America policies, including aid to the Nicaraguan Contras and support for governments battling communist insurgencies." Replacing the communist threat with the Iranian threat, Daremblum criticized Kerry for focusing on issues like "climate change and energy policy" rather than "Iran's growing hemispheric footprint or the threat posed by its regional terror network."[3]
More recently, Daremblum offered a mix response to President Obama's December 2014 announcement that the United States would loosen its embargo on Cuba and seek to normalize ties with the country. "President Obama is essentially giving away the store for nothing," he wrote for Real Clear World in reaction to the news. "The United States will restore diplomatic relations and—crucially—ramp up economic relations between the two countries, without demanding fundamental changes to Cuba's political or economic system in return."[4]
However, while he saw the move as setting a "troubling precedent for negotiations with the likes of North Korea, the Taliban, and especially Iran," Daremblum admitted that the Cuban embargo was a futile policy. "The Cuban embargo simply hasn't worked. Relaxing it is not a give-away to the Castro regime. Indeed, jettisoning the embargo may be just the way to bring down the Castros once and for all.[5]
Daremblum has been especially critical of Venezuela, including the government of the late Hugo Chavez as well as that of his successor, Nicolas Maduro. Daremblum has described the democratically elected government in Venezuela as "a virtual dictatorship,"[6] accused Maduro's government of electoral fraud,[7] and characterized Venezuela's relationship with Iran as "a serious strategic menace" to the United States.[8] "I believe the Venezuela-Iran alliance represents the biggest threat to regional stability since the Cold War," warned Daremblum in a January 2011 piece for the Weekly Standard.[9] In a 2010 speech to the American Israel Public Affairs Committee (AIPAC), Daremblum claimed that Iran's outreach in Latin America is "Messianic in its goals and relentless in its tactics … [and] intimately linked to narcoterrorism, both in its own practice and in the groups and activities it sponsors." The "key" to Iran's expanding reach, he claimed at the time, "has been Hugo Chávez."[10]
Parroting the accusations of a passel of conservative "pro-Israel" politicians and pundits—including Sen. Mark Kirk, Rep. Ileana Ros-Lehtinen, and Foundation for Defense of Democracies fellow Lee Smith—Daremblum has repeatedly accused Iran and Argentina of colluding to undermine investigations into allegations that Iran and Hezbollah perpetrated the 1994 bombing of a Jewish community center in Buenos Aires. An investigation by journalist Gareth Porter, however, revealed that the Argentine prosecutor Albert Nisman's lone source for the claim was the Mojahedin-e Khalq (MEK), an Iranian opposition group that was long considered a terrorist organization by the U.S. government.[11] Nonetheless, Daremblum has continued to echo Nisman's accusations about Iran's role in the bombing, accusing the Argentinian government of cooperating in an Iranian cover-up by refusing to let Nisman testify before the U.S. Congress. Daremblum has also echoed Nisman's grander claims about Iranian influence in Latin America, writing approvingly in 2013 that Nisman "finds evidence that, in addition to Argentina and Guyana, Iranian agents have been active in countries as diverse as Brazil, Chile, Colombia, Paraguay, Suriname, Trinidad & Tobago, and Uruguay. They have been particularly active in the lawless Tri-Border Area, which comprises the intersection of Argentina, Brazil, and Paraguay."[12]
Daremblum considers the establishment of Iranian embassies in Latin American capitals inherently threatening. A December 2010 Washington Post story on Iranian-Bolivian relations, for example, highlighted the then-recent exchange of ambassadors between the countries and Bolivia's interest in buying Iranian-built planes and helicopters. "This is not economic," Daremblum told the Post. "This is politics, imagery and the world noticing, 'We have lots of friends.'"[13]
Commented Right Web contributor Charles Davis, "While many analysts see Iran's outreach in Latin America as more an attempt to overcome its status as an international pariah than part of a nefarious plot to build a base from which to literally attack America, Daremblum isn't among them. He sees the country's building of embassies and diplomatic missions throughout the region as part of their long-term game plan to launch such attacks. 'For these regimes,' he warns, 'an embassy is a platform for terrorism.'"[14]
According to Davis, "The concern about Iranian embassies should sound familiar. In 2009, prominent neoconservatives like Michael Rubin drew attention to media reports claiming that Iran had built a new embassy in Nicaragua's sprawling capital Managua that was 'the largest diplomatic mission in the city.'[15] The embassy, coupled with Iran's investments in Nicaragua and elsewhere in the region, Rubin warned, indicated the Islamic Republic 'might see Latin America as a beachhead from which to conduct an aggressive strategy against the United States and its allies.'"[16]
This outlandish claim, wrote Davis, spread beyond rightwing circles, eventually spurring Secretary of State Hillary Clinton to comment, "The Iranians are building a huge embassy in Managua. And you can only imagine what that's for."[17] However, as the Washington Post reported in July 2009, that "huge embassy in Managua" was never found. "It doesn't exist," a chuckling Ernest Porta, head of the Nicaraguan Chamber of Commerce, told the paper.[18]
Daremblum—along with pundits like the American Enterprise Institute's Roger Noriega—has also been out front in efforts to link drug trafficking with "Islamic terrorists." He told an AIPAC audience in 2010, "The drug cartels are expanding their reach in our countries, as has been shown by diverse police operations. The proven links between the Islamic terrorists and the drug cartels significantly increase the security risks in the region. In this respect, several Central American countries suffer the assaults of 'maras' (gangs). These 'maras' are tightly linked to drug trafficking and all kinds of highly violent criminal acts as well as to gangs in the United States; they are also instrumental in the illegal infiltration of this country. Security experts worry that these gangs' expertise could be put at the service of terrorists who want to enter the United States without being detected."[19] Daremblum has also claimed that drug cartels' "expertise could be put at the service of terrorists who want to enter the United States without being detected."[20]
In 2013, Daremblum fiercely criticized Mexican President Enrique Pena Nieto's gradual easing of the Mexican military's war against drug kingpins. Pena Nieto's decision came after six years of drug-related violence that saw over 120,000 Mexicans killed as rival gangs rushed to fill a vacuum left by captured kingpins and damaged cartels. Nonetheless, Daremblum insisted, "if Mexico refrains from targeting the kingpins, it won't be able to destroy their organizations. And make no mistake: Destroying the cartels—rather than simply mitigating short-term violence—has to be the ultimate goal." Urging Pena Nieto to double down on the kingpin strategy and cooperate with the U.S. Drug Enforcement Agency (DEA), Daremblum concluded, "there is no practical, acceptable alternative" to the large-scale violence launched by Pena Nieto's predecessor, Philipe Calderon.[21]