Joshua Katzen
last updated: April 13, 2015
Please note: The Militarist Monitor neither represents nor endorses any of the individuals or groups profiled on this site.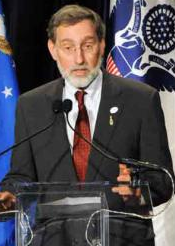 Affiliations
Jewish Institute for National Security Affairs: Member, Board of Directors
Middle East Forum: Vice Chairman; Executive Committee Member
Jewish News Service: President
REPORT: President
Business
Joshua Katzen is a Boston-based real estate developer and the president of the Jewish News Service (JNS), a news outlet that has been criticized for peddling "neocon propaganda as news."[1] JNS's Jerusalem Bureau chief, Alex Traiman, is an Israeli settler who is closely associated with the Clarion Project, a U.S.-based Islamophobic group.
Katzen is affiliated with a number of hawkish groups that espouse stridently "pro-Israel" views, including the Jewish Institute for National Security Affairs (JINSA), where he is a board member.[2] Observed Mondoweiss: "In theme, JINSA content is strikingly similar to JNS and it's no wonder that articles from JINSA have shown up on JNS."[3]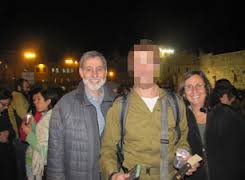 Katzen is also vice chairman of the Daniel Pipes-led Middle East Forum (MEF), a neoconservative "think-tank" that promotes militaristic U.S. policies towards the Middle East.[4] In a widely noted 2011 report, the Center for American Progress listed MEF as one of "five key think tanks led by scholars who are primarily responsible for orchestrating the majority of anti-Islam messages polluting our national discourse today."[5]
Katzen was involved in efforts to prevent Boston's Muslim community from constructing a Mosque in 2007, with media reports saying at the time: "Joshua Katzen is a member of the team of aggressive real estate developers that wanted to unravel the land deal between the City of Boston and the ISB [Islamic Society of Boston]."[6]
Katzen is also the president of REPORT, a group formerly known as "American Friends of NGO Monitor." According to Forward, REPORT funds NGO Monitor, a controversial group that attempts to rebut criticism of Israel by international organizations and NGOs like Human Rights Watch and Amnesty International.[7]
Jeffrey Goldberg mentioned Katzen in a May 2008 New York Times op-ed that argued that Israeli supporters in the United States are often more hawkish than those in Israel: "One leader, Joshua Katzen, of the Jewish Institute for National Security Affairs, told me, 'I think that Israelis don't have the big view of global jihad that American Jews do, because Israelis are caught up in their daily emergencies.' When I asked him how his Israeli friends responded to this, he answered: 'They say, 'When your son has to fight, you can have an opinion.' But I tell them that it is precisely because your son has to fight that you have a harder time seeing the larger picture.'"[8]