Alex Traiman
last updated: October 5, 2015
Please note: The Militarist Monitor neither represents nor endorses any of the individuals or groups profiled on this site.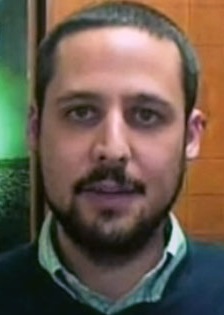 Affiliations
Clarion Project: Writer and director, Iranium; Writer, Honor Diaries
Jewish News Service: Jerusalem Bureau Chief
World Net Daily: Contributor
Arutz Sheva (Israel National News): Former editor, producer
Education
Alex Traiman is a writer and director from Beit El, a Jewish settlement in the West Bank comprised predominantly of far-right and religious Israelis. Traiman has emerged within Israel and the United States as a vocal proponent of Israel's controversial settlement policy and an advocate of military action against Iran's alleged nuclear weapons program.
Traiman is also the Jerusalem bureau chief for the Jewish News Service (JNS), a news outlet that Mondoweiss claims "peddles neocon propaganda as news." JNS is run by Joshua Katzen, a supporter of Israeli settlements in the occupied Palestinian territories who serves on the boards of the neoconservative Jewish Institute for National Security Affairs (JINSA) and the Daniel Pipes led-Middle East Forum.[1]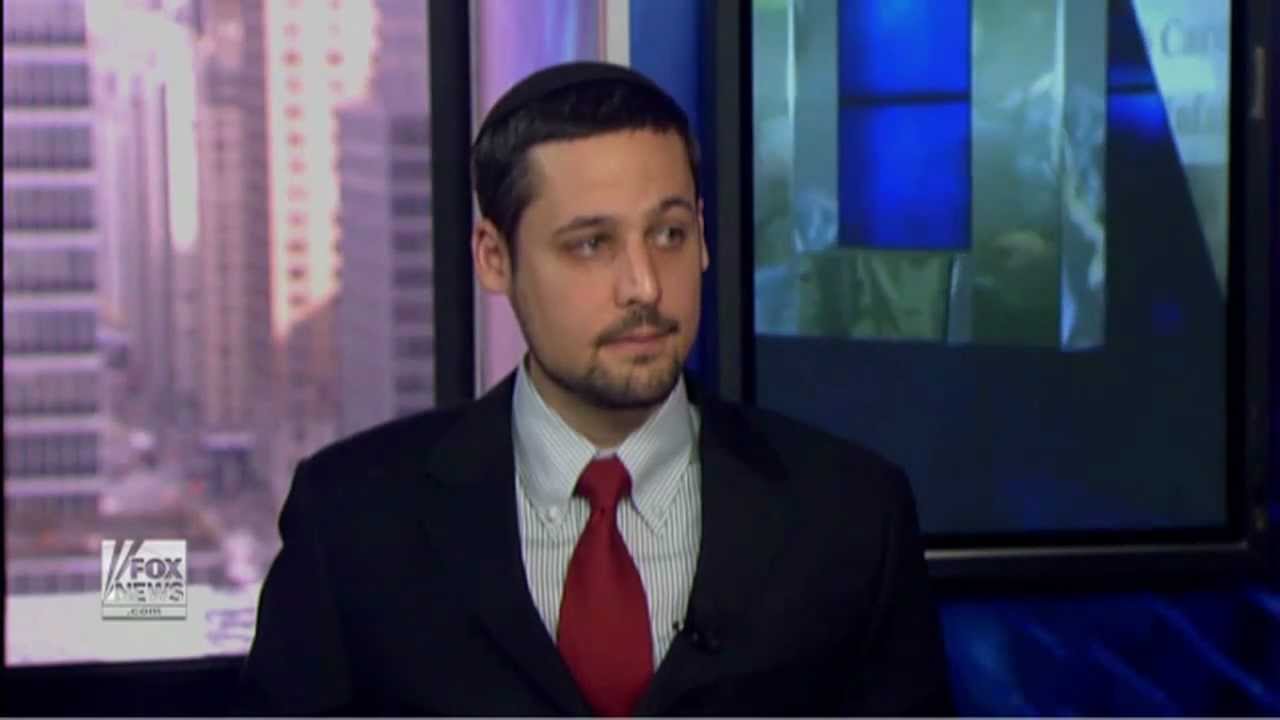 Iranium
Traiman is best known for writing and directing the film Iranium, a controversial call to arms against the Iranian government that is widely available online. The film was distributed by the Clarion Project, a neoconservative-led nonprofit that the Center for American Progress has identified as a key part of the "Islamophobia network" in the United States.[2] Prominent Washington screenings of the film, including one hosted by Richard Perle, were hosted at right-wing policy organizations like the Endowment for Middle East Truth and the Heritage Foundation.[3]
Traiman has described Iranium as an "in-depth" examination of "the history of the Iranian regime, [its] ideology, sponsorship of terror, nuclear development, and western incompetence in identifying and dealing with the threats." He has touted the film as "a comprehensive and emotive tool that enables Americans to fully understand the nature and scope of the threats that Iran continues to pose."[4]
However, the film's critics have derided Iranium as Islamophobic propaganda that plays loose with the facts. "Iranium fits nicely into Clarion's oeuvre," wrote Eli Clifton and Ali Gharib in a review for PBS' Tehran Bureau. "Like the producers' previous movie[s], it portrays a clash of civilizations, suggests that Muslims value death over life, and portrays irrational hatred toward Israel and anti-Semitism as key to comprehending the anger and frustration voiced by Muslim countries against the United States. While Iranium does little to elaborate on these basic tropes about the Muslim world—in this case, mainly Iran—the formula for the Clarion Fund's anti-Muslim propaganda is becoming more apparent with each new iteration."[5]
Other reviewers criticized the apparent influence on the film of religious settlers like Traiman. "There is a clear irony in having Israeli settler religious extremists urging the U.S. to bomb religious extremists in Iran," said Laura Friedman of the Jewish peace group Americans for Peace Now.[6]
Honor Diaries
Traiman was a writer for the 2013 Clarion-produced documentary Honor Diaries. The film, which one commentator characterized as "a piece of propaganda masquerading as a feminist, humanist film," purported to cover "issues facing women in Muslim-majority societies."[7] The film was co-written and produced by Paula Kweskin, a legal researcher at the "pro-Israel" NGO Monitor. Controversial Islam critic Ayaan Hirsi Ali also served as the film's executive producer.[8]
Writings
In various writings, Traiman has staked out hawkish positions on a number of issues. In a May 2012 posting for RadicalIslam.org, for example, Traiman reiterated many of Iranium's indictments against the Iranian government, charging it additionally with orchestrating, through Hezbollah, a terrorist attack on Israeli tourists in Bulgaria.[9] (The Bulgarian government eventually asserted the same, though investigative journalist Gareth Porter noted in February 2013 that the Hezbollah link appeared to be "merely an 'assumption' rather than a conclusion based on specific evidence.")[10]
In the same piece, Traiman echoed a common neoconservative trope suggesting that Iran's leaders are ideologically committed to the destruction of Israel and the West, even at their own peril. "There is little reason to assume that Iran—a country that strikes Western interests whenever and wherever they can find them; has killed thousands of Americans and Israelis; and openly calls for the destruction of two nations—would not use nuclear weapons if it came to acquire them," he claimed. He also alleged (without evidence) that Iran's so-called "terror proxies can be found across Asia, Africa, Europe, South America, Mexico and even inside the United States."[11]
Traiman has also defended the construction of Jewish settlements on privately owned Palestinian land in the West Bank, citing an Israeli rule that land left uncultivated for 10 years should be turned over to the state—a stance he maintained even in the case of a disputed plot in the Beit El settlement, which by Traiman's own admission the Arab landowner had been prohibited from visiting by Israeli occupation forces. After the Israeli Supreme Court ruled that several buildings in the disputed plot should be demolished, Traiman wrote in the Sheldon Adelson-owned Israel Hayom: "It is widely assumed in this country that the Supreme Court is the ultimate protector of democracy, while the residents of Judea and Samaria trample the rule of law. We should know better than to stereotype."[12] The phrase "Judea and Samaria" is often used by right-wing settlers to refer to the occupied West Bank.
Traiman added: "Proponents of knocking down the houses routinely double back to the tired argument that the buildings should be destroyed anyway because they are built on land that will ultimately be handed over for a Palestinian state. … [But] is a Palestinian state in the West Bank an absolute given at this point? As Israel readies for elections, it is clear that neither Israeli nor Palestinian governments have a democratic mandate to reach such an agreement."[13] However, nearly all observers agree that Israeli settlement activity in the West Bank has been a primary reason for the hobbled Israeli-Palestinian peace process.
In a June 2013 piece for the Jewish News Service, Traiman discussed the work of Israeli groups that "track illegal Arab building across Israel." He claimed that Israeli Bedouin Arabs engage in "illegal building" and argued that restrictions should be placed on them.[14] "While the NGOs are accusing Israel of enforcing discriminatory policies against a minority population, Bedouin have for many years been building with no municipal planning, permits, or compliance with modern building standards on land that they never formally owned," Traiman proclaimed. "The need for clamping down on illegal Bedouin building is obvious. Bedouin are known for having among the fastest population growth rates in the world."[15]
In other writings aimed at Israeli audiences, Traiman has variously praised the anti-Islam activist Ayan Hirsi Ali as "one of the bravest female voices of the modern era"[16] and provided sympathetic coverage to the notion that Israel's 2006 war with Lebanon was caused by a proposed gay pride event in Israel.[17]
Before his work with the Clarion Fund, Traiman spent four years working for the radio station Arutz Sheva, a pro-settler radio station reportedly founded by Kahanist sympathizers. He also worked for the Jerusalem Bureau of the conspiracy website World Net Daily, which according to Ali Gharib "has published articles about how Al Qaeda has 40 nukes (some already in the U.S.) and how 'soy is making kids gay.'"[18]