Kerry Healey
last updated: December 4, 2012
Please note: The Militarist Monitor neither represents nor endorses any of the individuals or groups profiled on this site.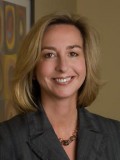 Affiliations
Mitt Romney 2012 Presidential Campaign: Foreign policy adviser, Finance co-chair
Mitt Romney 2008 Presidential Campaign: Adviser
Political Parity: Cofounder
Harvard University: Institute for Politics and Center for Public Leadership Fellow
Massachusetts Republican Party: Former chair
Abt. Associates, Inc: Former researcher

Government
State Department: Former executive committee member for the Public Private Partnership for Justice Reform in Afghanistan
Lieutenant Governor of Massachusetts: 2003-2007
Education
Trinity College (Dublin): PhD
Harvard University: BA
Kerry Healey is a former Lieutenant Governor of Massachusetts under Mitt Romney and a past chair of the Massachusetts Republican Party. She served as a foreign policy adviser to Romney's 2012 presidential campaign.[1]
Healey has made little public comment about her own foreign policy views, but she has been described by the American Prospect as part of Romney's "inner circle of foreign policy advisers," which shares "a long-standing connection to Romney and distance from the Bush War Cabinet."[2]
According to the Boston Globe, in 2011, "Healey was in the group traveling with Romney to Afghanistan, Israel, Jordan, and the United Arab Emirates. She has helped Romney on issues around Afghanistan and foreign policy, areas she has taken an interest in after leaving office, and she is also one of about a dozen of his national finance cochairs."[3] Healey remarked during the campaign that "foreign policy plays a very, very small role."[4]
Reportedly instrumental in recruiting Romney for his successful run for governor in 2002,[5] the socially moderate Healey ran alongside Romney to help the Mormon candidate "vouch for his pro-choice credentials" in a socially liberal state, according to the Boston Globe. After his election, the Globe adds, Romney "relegated Healey to back channel roles, but she remains loyal and supports his presidential bid." Romney recanted his pro-choice views on abortion as he prepared for his first run for president.[6]
In 2006, as Romney left office to pursue his presidential ambitions, Healey ran as the Republican candidate to succeed him. During the campaign, Healey was the subject of some criticism for labeling Democratic candidate Deval Patrick "soft on crime" because of his legal work representing alleged criminals.[7] Patrick ultimately won the race by 20 points.[8]
Since her failed bid for governor, Healey has managed public-private partnerships in Afghanistan and worked to increase the number of women elected to public office in the United States. According to her biography at Political Parity, in 2007 Healey was "appointed by Secretary of State Condoleezza Rice to the Executive Committee of the State Dept.'s Public Private Partnership for Justice Reform in Afghanistan (PPP) and is currently President of the Friends of the PPP, a nonprofit organization supporting PPP programs that offer scholarships and training to Afghan lawyers. Since 2009, Ambassador Swanee Hunt and Dr. Healey have co-chaired Political Parity, a bipartisan effort to increase women's representation in high-level state and federal offices." The biography also notes that Healey is a member of the Council on Foreign Relations and has worked in the past for the Cambridge, MA-based Abt Associates, Inc., a think tank contracted by the Justice Department.[9]