Mark Falcoff
last updated: March 2, 2012
Please note: The Militarist Monitor neither represents nor endorses any of the individuals or groups profiled on this site.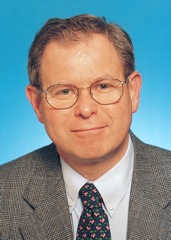 Affiliations
American Enterprise Institute: Scholar Emeritus; Resident Scholar, 1981-2004
Hoover Institution: National Fellow, 1979-1980
Council on Foreign Relations: Visiting Fellow, 1987-1988
Freedom House: Former Member of the Working Group on Central American Democracy
Universities of Illinois, Oregon, and California at Los Angeles: Faculty Member, 1969-1981

Government
U.S. Delegation to the U.N. Human Rights Commission: Member, 2003
Senate Foreign Relations Committee: Staff, 1986-1988
National Bipartisan Commission on Central America: Senior Consultant 1983
Education
University of Missouri: B.A., Political Science
Princeton University: M.A.. Political Science
Princeton University: Ph.D., Political Science
Mark Falcoff is a fellow emeritus at the American Enterprise Institute (AEI) whose writings on Latin American affairs are published in a number of neoconservative and right-wing outlets, including Family Security Matters (FSM), the American Spectator, and the National Review.[1] During the 1980s, Falcoff was an active supporter of the Nicaraguan Contras and a member of the Friends of the Democratic Center in Central America (PRODEMCA), a National Endowment for Democracy-funded organization that channeled U.S. aid to anti-Sandinista political forces.[2] Falcoff's experience also includes working as a staffer on the Senate Foreign Relations Committee in the 1980s and as a fellow at the Hoover Institution. Until 2004, Falcoff authored AEI's Latin American Outlook, which was later overseen by Roger Noriega.[3]
According to his brief biography on the website of the conservative Ashbrook Center for Public Affairs: "Dr. Falcoff came to the American Enterprise Institute in 1981 after a term (1979-1980) as a National Fellow at the Hoover Institution on War, Revolution and Peace at Stanford University. In 1983, he served as Senior Consultant to the National Bipartisan Commission on Central America, which was chaired by former Secretary of State Henry A. Kissinger. Subsequently, he joined the staff of the Senate Foreign Relations Committee (1986-87) and the Council of Foreign Relations (1987-88), where he was a Visiting Fellow and directed a study group on Chile.Dr. Falcoff graduated with honors and a bachelor of science in political science from the University of Missouri in 1963, and earned both a Master of Arts degree and Doctor of Philosophy from Princeton University.He has taught at the University of Illinois, University of Oregon, University of California, Los Angeles, and the U.S. Foreign Service Institute."[4]
In 2003, Falcoff served on the U.S. Delegation to the 2003 U.N. Human Rights Commission in Geneva. Falcoff called "the right to food, the right to clean air, the right to proper disposal of toxic wastes" as "confected, rights that can exist only on paper." He advocated for "eliminating so-called NGO participation [at the UN Human Rights Commission], which adds absolutely nothing to the deliberations." He also argued that the U.S. delegation should abandon the commission, saying: "The worst thing you can do—from a career diplomat's point of view—is to walk away from a commission. But that, I submit, is precisely what we should be doing."[5]
Falcoff's more recent work has included publishing articles discussing leftist leaders in Latin America and U.S. history. In a June 2011 article for National Review Online, Falcoff commented on the potential demise of Venezuela President Hugo Chavez, who had recently travelled to Cuba to undergo cancer treatment. Discusing Chavez's legacy, Falcoff wrote: "While Chávez has tried to cobble together an ideology that utilizes a Marxist vocabulary and some fragments of Lenin's theory of imperialism, it is not recognizably Marxist in practice. The Venezuelan president has hardly bothered to form a serious party of his own. He even allows opposition parties to function, much as the late Argentine dictator Juan Perón did, and for much the same reason—namely, he knows they cannot win an election on their own. And like Perón, he even finds it convenient to periodically make deals with corrupt members of the business class. Whatever this is, it is not a replica of the Cuban experience, and the Cuban leadership recognizes as much."[6]
One result of Chavez's leadership style, opined Falcoff, is that in the event of his death, Venezuela will "In the best of cases … be ungovernable, poisoned by the legend of what might have been ('if only Chávez had lived'); in the worst, it will collapse into civil war. The most likely immediate outcome is a kind of military dictatorship, which by the way is also what awaits Cuba after the Castro brothers leave the scene. What its ideological coloration will be, what foreign- and domestic-policy choices it makes, are beyond prediction. But Venezuelans have good reason to fear the future."
Falcoff's books include Panama's Canal: What Happens When the United States Gives a Small Country What It Wants and A Culture of Its Own: Taking Latin America Seriously, 1998. His books The Cuban Revolution and the United States, 2001 and Cuba the Morning After, warn of potential threats to the United States when the Castro regime ends.