Toby Dershowitz
last updated: October 25, 2011
Please note: The Militarist Monitor neither represents nor endorses any of the individuals or groups profiled on this site.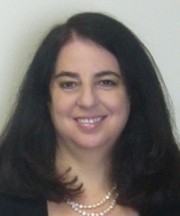 Affiliations
Foundation for Defense of Democracies: Vice President
Friends of the European Foundation for Democracy: Treasurer
American Israel Public Affairs Committee: Former Spokesperson


Business
Dershowitz Group: President
Amlev Dershowitz Communications: Former Managing Director
Toby Dershowitz is the vice president of the Foundation for Defense of Democracies (FDD), a Washington, D.C.-based advocacy group that hosts a passel of neoconservative writers and activists, including Clifford May, Reuel Marc Gerecht, Michael Ledeen, John Hannah, James Woolsey, Lee Smith, Emanuele Ottolenghi, and Andrew McCarthy.[1] According to its website, FDD "was founded shortly after 9/11 by a group of visionary philanthropists and policymakers to support the defense of democratic societies under assault by terrorism and militant Islamism."[2] The organization is notorious for its advocacy of militarist U.S. policies in the "war on terror" and Israel-centric take on Middle East peace.
According to her FDD bio, Dershowitz co-directs three programs at the foundation: "1) Iran Human Rights Project, which works with FDD scholars and others addressing Iranian human rights abuses, international companies whose equipment is used as tools of oppression by the regime, and human rights sanctions designed to hold Iranian officials and international companies accountable; 2) Syria Working Group, which identifies policies aimed at supporting Syria's pro-democracy movement and leveraging vulnerabilities in the regime and relationships with the US and foreign governments to thwart the Assad regime's brutality; 3) Project on terrorist media, which identifies and seeks to formally designate as terrorist entities traditional and new media owned by terrorist organizations that are used to influence populations throughout the world for nefarious purposes."[3]
Dershowitz is also president of the the Dershowitz Group consulting firm, and serves as treasurer of the Friends of the European Foundation for Democracy, a U.S.-based philanthropic group that supports the Brussels-based European Foundation for Democracy,[4] a think tank that has been closely aligned with neoconservative advocacy efforts in Europe and hosted Islamophobic writers like Walid Phares.
According to her Dershowitz Group bio, "Toby is expert in providing counsel to corporations, governments, and associations on high-end strategic communications, media and public relations, legislative strategy, crisis preparedness and crisis management. Her experience has been gained through working for more than 25 years in Washington on domestic and foreign policy issues, corporate communications, grassroots organizing and event management. Prior to launching The Dershowitz Group, she was co-founder and managing director of Amlev Dershowitz Communications, where in the six years in which she ran its operations, she grew the firm to more than 20 clients in India, Israel, Japan, the Middle East, Russia and the United States. Before moving to the private sector, Toby served for 14 years as the Spokesperson and Director of Media Relations at an influential foreign policy lobby in Washington."[5]
In both her FDD and Dershowitz Group bios, Dershowitz neglects to specify which lobby she served for "14 years as the Spokesperson and Director of Media Relations." That lobby was the American Israel Public Affairs Committee (AIPAC). During her AIPAC stint, Dershowitz often commented on issues of concern to AIPAC. For instance, in a 1996 Philadelphia Inquirer story published during the lead up to the first U.S. visit of then-newly elected Israeli Prime Minister Benjamin Netanyahu, Dershowitz—who is identified as the spokesperson for AIPAC—is quoted as saying: "It's not like, 'Who the hell is this guy?' We know the prime minister quite well. It's not quite like a whole brand new thing, but there will be an adjustment. There will be a transition period."[6]
Among the Dershowitz Group's clients has been the Set American Free Coalition, a neoconservative-led group that has pushed for energy independence as a way to distance the United States from the influence of oil-rich Arab states.[7] The group's chair once said: "Because so much of the oil we import comes from countries that hate us, we're actually helping to bankroll terrorists that hunt us. As long as our cars can only run on gasoline, we'll continue to be held hostage." (For more on the "green" politics of neoconservatives, see Ali Gharib, "Green Security?" Right Web, November 30, 2008).
According to her FDD bio, Dershowitz "has written several guides regarded as 'media bibles' for advocacy organizations. She has done media training for Fortune 500 executives and continues to serve as counselorfor clients of The Dershowitz Group, a public affairs and strategic communications firm."[8]
She is coauthor with Claire Landers of Communicating with the Media: The Pro-Israel Activist's Manual (1990) and author of The Reagan Administration and Israel (1987). Both volumes were published by AIPAC.