Dan Blumenthal
last updated: January 17, 2014
Please note: The Militarist Monitor neither represents nor endorses any of the individuals or groups profiled on this site.

Affiliations
American Enterprise Institute: Director of Asia Studies
Project 2049 Institute: Advisory Board Member (2008-present)
Mitt Romney 2012 Presidential Campaign: Informal Adviser
Washington Institute for Near East Policy: Researcher (1994-1996)

Government
Congressional U.S.-China Working Group: Academic Advisory Board Member (2005-present)
U.S.-China Economic and Security Review Commission: Member (2006-2012)
Department of Defense: Senior Director for China, Taiwan, and Mongolia (2001-2004)

Business
Kelley Drye & Warren LLP: Associate (2000-2002)

Education
Duke University: JD
Johns Hopkins SAIS: MA
Washington University: BA
Dan Blumenthal is an Asia specialist based at the neoconservative American Enterprise Institute (AEI), where he serves as the director of Asia studies.[1]
A former analyst on China, Taiwan, and Mongolia at the Pentagon, Blumenthal has advised congressional committees on China issues and claims to have served as an informal Asia adviser to Mitt Romney's foreign policy team during the 2012 presidential campaign.[2] He is also an advisory board member at the Project 2049 Institute, a security think tank that focuses on East and Central Asia, and formerly worked as a researcher for the Washington Institute on Near East Policy, a "pro-Israel" think tank that was spun off from the American Israel Public Affairs Committee (AIPAC).[3]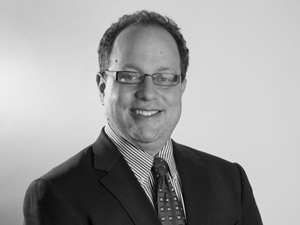 Although his primary focus is East Asia, Blumenthal joined many of his colleagues at AEI and other rightist think tanks in opposing a 2013 interim nuclear accord struck between Tehran and six world powers (including the United States) that offered Iran minor sanctions relief in return for restrictions on its nuclear enrichment activities while a more comprehensive deal was negotiated. In November 2013, Blumenthal coauthored an op-ed for Foreign Policy claiming that the accord allowed Iran "to keep—and, in fact, grow—key elements of its nuclear weapons-making capability." Blumenthal praised the opposition of Senate hawks like Mark Kirk (R-IL) and Robert Menendez (D-NJ), who introduced controversial, AIPAC-backed sanctions legislation at the outset of the accord that many observers saw as an effort to reverse progress on negotiations over Tehran's nuclear program.[4]
In January 2014, Blumenthal signed an open letter from the neoconservative Foreign Policy Initiative—a successor organization to the Project for the New American Century (PNAC), which rallied neoconservatives and liberal hawks behind the U.S. invasion of Iraq—calling on the Obama administration to apply harsh pressure on Iran to keep its end of the accord. According to journalist Jim Lobe, the letter strongly implied support for the Kirk-Menendez sanctions. Noting that the cast of signers included dozens of PNAC veterans (Blumenthal himself signed a 2005 PNAC letter calling on Congress to increase the size of the U.S. military), as well as other supporters of the Iraq War, Lobe concluded that it was "pretty clear" that sinking the accord was the intention.[5]
Blumenthal's primary preoccupation is the U.S.-China relationship. "China is neither enemy nor friend," he wrote in a December 2012 piece for the National Interest. "It is both an economic partner and a security rival." According to Blumenthal, Washington and Beijing "are locked in an awkward embrace—on the one hand enmeshed in common economic causes, while on the other hand holding a knife, just in case the ties unravel."[6] Accordingly, Blumenthal supports engaging China diplomatically and economically "when it is in our interests to do so,"[7] but warns that "the United States needs to build meaningful hedges against Chinese military adventurism. Washington must ensure it has adequate military forces to reassure allies and partners in Asia and deter Chinese aggression."[8] (Many observers, like Asia scholar Richard Javad Heydarian, have argued to the contrary that increasing the U.S. military presence in the region would further stoke Chinese nationalism and encourage the country's rivals to behave more provocatively, ultimately increasing tensions in the region and making conflict more likely.[9])
To help "contain" China, Blumenthal has advocated strengthening U.S. alliances with its neighbors and rivals, increasing the U.S. military budget,[10] ensuring U.S. "nuclear primacy," and preparing for a "proxy war" with Beijing.[11] In June 2013, Blumenthal wrote that, rather than finding such U.S. posturing provocative, "what should really worry Beijing is the opposite—a bipartisan U.S. consensus for a foreign policy of retrenchment." Complaining that "much of the right now marches in foreign-policy lock step with a left that has little interest in the exercise of U.S. power," Blumenthal asserted that U.S. retrenchment would cede global leadership to Beijing, which was not ready to assume it. "Does a global system of anti-democratic regional hegemons, spheres of influence, and exclusive trading blocs really appeal?" he wondered.[12]
Although he supports a U.S. military buildup in Asia and has called the controversial Trans-Pacific Partnership—a neoliberal trade deal between the United States and several Pacific Rim countries that excludes China—a "great idea,"[13] Blumenthal has expressed considerable skepticism about the "Pacific Pivot," an effort by the Obama administration to transition U.S. economic, diplomatic, and military resources from the Middle East to East Asia. Calling any U.S. withdrawal from the Middle East "strategically unsound,"[14] Blumenthal wrote in November 2011 that "China is exercising more influence in the Middle East in ways harmful to our larger goals (e.g., support of Iran). To compete with China in East Asia, we must retain our influence in the Middle East and South Asia and check destabilizing Chinese diplomacy."[15]
Blumenthal also writes occasionally about North Korea, which he has called "one big criminal/slave state," and he opposes engaging the country diplomatically. "Rather than engage in diplomatic conferences that result in more North Korean extortion, more North Korean nuclear weapons, and more illusions that through combined U.S. and Chinese exertions North Korea can actually be persuaded (against all evidence) that the illegal possession of nuclear weapons actually has a price," he wrote in September 2013, "let's deal with North Korea as … a criminal enterprise whose crimes can and must be stopped."[16]