David Wurmser
last updated: March 30, 2018
Please note: The Militarist Monitor neither represents nor endorses any of the individuals or groups profiled on this site.

Affiliations
U.S. Committee for a Free Lebanon: Former Board Member
American Enterprise Institute: Former Research Fellow and Director of Middle East Studies Program
Lebanon Study Group Report: Signatory (2000)
Institute for Advanced Strategic and Political Studies: Director of Research in Strategy and Politics Program (1996)
Washington Institute for Near East Policy: Director of Institutional Grants (1994-1996)
Middle East Forum: Member, Lebanon Study Group
Government
Office of the Vice President: Former Mideast Adviser (2003-2007)
U.S. State Department: Special Adviser to Undersecretary of State for Arms Control and International Security (2001-2003)
U.S. Institute of Peace: Project Officer (1988-1994)
Business
Delphi Global Analysis Group: Founder and executive
Education
Johns Hopkins University: B.A., M.A., Ph.D.
David Wurmser is a foreign policy ideologue long associated with zealously "pro-Israel" factions of the Republican Party and right-wing hawks like Dick Cheney and John Bolton. During the George W. Bush presidency, he worked as Cheney's Mideast adviser and as an aide to Bolton in the State Department.
In July 2007, Wurmser left the Bush administration to start the Delphi Global Analysis Group, a for-profit risk consultancy that promises its clients "a competitive advantage on all affairs related to political risk." As of March 2018, the group's website listed Bolton as a senior adviser and Foundation for Defense of Democracies fellow Lee Smith as a visiting scholar. Wurmser's spouse Meyrav Wurmser is listed as a co-founder and member.[1]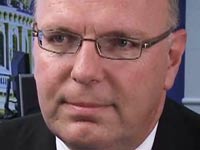 In 2018, Wurmser was named by Democratic Congressmen Eliot Engel (D-NY) and Elijah Cummings (D-MD) in a complaint to the White House. According to the congressmen's letter, Wurmser had sent an email to Newt Gingrich urging that he press then-Secretary of State Rex Tillerson to purge the State Department of staffers perceived not to be sufficiently loyal to the agenda of President Donald Trump.
"Newt: I think a cleaning is in order here. I hear [Secretary of State Rex] Tillerson has actually been reasonably good on stuff like this and cleaning house, but there are so many that it boggles the mind," Wurmser reportedly wrote.[2]
Wurmser had been largely outside of the public spotlight since leaving the George W. Bush administration. But his email to Gingrich appeared to demonstrate that he remained active in hawkish conservative politics. The "house-cleaning" he spoke of was an alleged purge in the State Department—under the guise of removing "Obama holdovers"—of career staffers whose professionalism dictated that they work to support policies of various administrations, regardless of whether they personally agreed with those policies. Federal law protects civil servants from undue political influence, so if the Trump administration was trying to eliminate career staffers who were not personally loyal to its agenda, they would have run afoul of that law.[3]
In December 2016, after the outgoing Obama administration abstained from blocking a UN Security Council resolution that declared Israeli settlements in the West bank "have no legal validity,"[4] Wurmser told a blogger for The Hill, "To admit the failure of the peace process is tantamount to the West's policy elite's admitting the complete collapse of the several paradigms upon which their entire world view is anchored. Those paradigms, and their offspring—the Israeli-Palestinian peace process—will be only swept aside when the demands of reality overwhelm the policy elites and they are rejected or fade away, which is already a process under way."[5]
In 2014, after the New York Times reported that the United States had discovered abandoned chemical weapons shells in Iraq in 2004, Wurmser was quoted by the Daily Beast blaming then senior White House adviser Karl Rove for covering up the story. "In 2005-6 Karl Rove and his team blocked public disclosure of these (findings) and said 'Let these sleeping dogs lie; we have lost that fight so better not to remind anyone of it,'" Wurmser said.[6]
The New York Times discovered that U.S. troops were not informed they were handling dangerous chemicals and some suffered serious injuries. The chemical agents were rusting leftovers from the 1980-1988 Iran-Iraq War, during which then Iraqi dictator Saddam Hussein produced the weapons with Western support.[7]
Since he left government service, Wurmser has continued to weigh in on other Middle Eastern issues, particularly the possibility of an Israeli attack on Iran's alleged nuclear weapons program. In February 2012, Lee Smith noted in his Tablet column that "Wurmser is among the few analysts who thinks that Israel is capable of setting the Iranian [nuclear] program back" with preemptive air strikes. Smith quotes Wurmser as approvingly claiming that "the consensus on attacking Iran is broad based" within the Israeli security establishment—an assessment that seems to favor hawkish politicians and generals at the expense of more cautious intelligence officials like former Mossad director Meir Dagan, who has spoken out against an Israeli strike on Iran.[8]
In a 2013 article cowritten with his spouse, Wurmser doubted that Iranian President Hassan Rouhani could be a "moderate" acting independently of Supreme Leader Ali Khamenei. They wrote, "This election was an adept maneuver by Iran's leader, Khamenei, to return control of the system to the clerical establishment."[9]
"Khamenei's attempt to use, indeed ride, the reformist camp to reassert control in no way promises that Iran will enter an era of genuine reform," the couple went on to say.[10]
In response, Marsha Cohen of LobeLog said David and Meyrav Wurmer's remarks were part of an effort to "malign Iranian president-elect Hassan Rouhani and to strangle any hopes for an improvement in U.S.-Iran relations."[11]
Wurmser spoke out against the Obama administration's approach toward Russia during the 2014 Ukraine crisis. In a July 2014 interview with Newsmax, Wurmser argued for the United States taking a more forceful approach, saying: "There always has to be at least the acknowledge that we have the hammer and that we can use it when we need to. If you understand your interlocutor, or your opponent, somebody like Putin, there maybe areas where if we make it very clear to them that there is a hammer back there, that he may want to deal with us on a practical basis and then maybe we can deal a bit more softly."[12]
Wurmser has also criticized Russian support for Syria's Bashar al-Assad, whom Wurmser has long favored removing. Echoing Bush-era "axis of evil" rhetoric in March 2012, Wurmser accused Russia of leading "an alliance of rogues" in Middle East, apparently suggesting that Russia's sole foreign policy goal in the area is to support such "rogue" states at the expense of western imperatives. "Otherwise," he wondered, "what role do they have in the region?"[13]
Exit from the Bush Administration
Wurmser's resignation from the Bush administration was part of a wave of departures of well-known neoconservatives during Bush's second term. As a writer for Huffington Post observed: "Wurmser's departure is just the latest in a long series of neoconservatives who've bailed out of the Bush administration since 2005, including I. Lewis "Scooter" Libby, Paul Wolfowitz, Douglas Feith, John Bolton, Robert Joseph, and J.D. Crouch, along with Richard Perle, who earlier resigned under pressure from the Defense Policy Board, and Elizabeth Cheney, the vice president's daughter, who left the State Department's Near East affairs bureau last summer."[14]
In his Washington Note blog, Steven Clemons, who called Wurmser "one of the [former] Vice President's most dedicated neoconservative spear-carriers," reported: "A close friend of [Wurmser's] who still works for President Bush shared with me that Wurmser has been looking for a new position for quite a while—which is what actually led him to share some of this information that I reported and the New York Times, Time's Joe Klein, and others helped substantiate. Ironically, the New York Times article, according to this source, made it more difficult for a consulting shop or firm to acquire Wurmser."[15]
Clemons was referring to a June 2, 2007, New York Times article titled "Rice Plays Down Hawkish Talk about Iran," which reported on Secretary of State Condoleezza Rice's efforts "to minimize any sense of division within the Bush administration over Iran after the head of the United Nations nuclear watchdog agency delivered a pointed warning against what he called the 'new crazies' pushing for military action against Tehran."[16]
One of the "new crazies" cited by the New York Times article was Wurmser, who the newspaper reported had made several "hawkish statements" about Iran "to outsiders" that had "alarmed European diplomats, some of whom fear[ed] that the struggle over Iran's nuclear program [could] evolve into a decision by the Bush administration to resort to force against Iran."
Indeed, in his first interview after leaving his administration post, Wurmser told the Telegraph that he had advocated regime change in both Iran and Syria, accusing the two regimes of "provoking a wider clash of civilizations with the West" that the United States "need[ed] to win." In the same interview, Wurmser justified the rising violence in then-U.S.-occupied Iraq by saying the country had become "the international bug-zapper of terrorists," predicting "it will take the al-Qaeda world a long time to recover from" a defeat in Iraq,[17] although no self-described al-Qaeda operatives were active in the country prior to the war.
In another interview, Wurmser also revealed that he had broken with many neoconservatives to oppose the Bush administration's support for a pro-Fatah coup in the Gaza Strip after the Islamist party Hamas won U.S.-backed democratic elections in the Palestinian territory. Accusing the Bush administration of "engaging in a dirty war in an effort to provide a corrupt dictatorship [led by Abbas] with victory," Wurmser remarked that "There is a stunning disconnect between the president's call for Middle East democracy and this policy." Wurmser resigned his post just a few weeks after the incident.[18]
In subsequent years Wurmer's consulting company Delphi has advised groups on developing Israel's natural gas sector. To this end, Wurmser and fellow natural gas consultant Jonathan Baron penned a Wall Street journal article in 2011 promoting the discovery of offshore natural gas fields in Israel. Apparently advertising their own services in a journalistic outlet, they wrote that because "few oil and gas companies are prepared to risk their relationships in the Muslim world to operate in Israel," interested smaller companies "should be expected to be less willing to bear financial risk and less confident in managing political risk. In this context, signs of policy uncertainty or regional instability matter a great deal."[19]
In the Bush Administration
Wurmser was connected to a number of controversial policy proposals and activities during his time in the Bush administration. According to Newsweek, Wurmser and "veteran policy analyst" Michael Maloof were part of a "Pentagon intelligence unit appointed by Feith after 9/11" that helped produce a top-secret memo lamenting the lack of decent targets in Afghanistan and suggesting looking elsewhere in the world, including in Iraq and Latin America, to bolster the terror target list. According to the 9/11 Commission Report, the memo pushed for "hitting targets outside the Middle East in the initial offensive" or a "non-al-Qaida target like Iraq."
Reported Newsweek: "Maloof and Wurmser saw links between international terror groups that the CIA and other intelligence agencies dismissed. They argued that an attack on terrorists in South America – for example, a remote region on the border of Paraguay, Argentina, and Brazil where intelligence reports said Iranian-backed Hezbollah had a presence – would have ripple effects on other terrorist operations. The proposals were floated to top foreign policy advisers. But White House officials stress they were regarded warily and never adopted."[20]
Wurmser was also one of a passel of neoconservatives in the administration who were questioned by federal investigators during the probe into the leaking of the name of CIA agent Valerie Plame.
The Washington Post reported: "Investigators have specifically asked about a group of neoconservatives involved in defense issues, including Feith, Deputy Defense Secretary Paul D. Wolfowitz, Iraq and Iran specialist Harold Rhode, and others at the Pentagon. FBI agents also have asked current and former officials about Richard Perle of the defense board and David Wurmser, an Iran specialist and principal deputy assistant for national security affairs in Cheney's office, according to sources familiar with or involved in the case."[21]
Ultimately, the only person indicted in connection with the so-called PlameGate scandal was Libby, Cheney's former chief of staff, who was convicted in early March 2007 on charges of lying to government investigators probing the leak of the identity of CIA agent Valerie Plame.
Hawkish Track Record
A "pro-Israel" ideologue who long advocated overthrowing the government of Saddam Hussein, Wurmser worked for a number of influential policy outfits before joining the administration, including the American Enterprise Institute (AEI), the Washington Institute for Near East Policy, and the Institute for Advanced Strategic and Political Studies (IASPS). Wurmser's spouse, Meyrav Wurmser, is director of the Center for Middle East Policy at the rightist Hudson Institute.
While at IASPS, Wurmser participated in a 1996 study group that produced a report for the incoming Likud-led government of Prime Minister Benjamin Netanyahu in Israel urging the country to break off then-ongoing peace initiatives and suggesting strategies for reshaping the Middle East. Among its proposals, it argued that "removing Saddam Hussein from power in Iraq [was] an important Israeli strategic objective in its own right."
The report – titled "A Clean Break: A New Strategy for Securing the Realm" and coauthored by Feith, Perle, and Meyrav Wurmser – also recommended working closely with "Turkey and Jordan to contain, destabilize, and roll back" regional threats and using "Israeli proxy forces" based in Lebanon for "striking Syrian military targets in Lebanon."
If that should "prove insufficient, [Israel should strike] at select targets in Syria proper." Further, "Israel can shape its strategic environment, in cooperation with Turkey and Jordan, by weakening, containing, even rolling back Syria." This would create a "natural axis" between Israel, Jordan, a Hashemite Iraq, and Turkey that "would squeeze and detach Syria from the Saudi Peninsula," which "could be the prelude to a redrawing of the map of the Middle East, which could threaten Syria's territorial integrity."[22]
In 1999, Wurmser published Tyranny's Ally: America's Failure to Defeat Saddam Hussein (published by AEI Press), which argued that Clinton policies in Iraq were failing to contain the country. The introduction reads: "Seven years after the [Gulf War], Saddam's regime remains in place. His power is rising. His diplomatic status is improving, as confidence in America's leadership among allies erodes, and respect for its resolve among foes wanes. If they are effective, sanctions can deny Saddam's regime many critical and sensitive technologies and materials, and they can keep his conventional military forces weak. But sanctions leak. Inspections, which are crucial to obstructing Saddam's quest for weapons of mass destruction by exposing and destroying his program, are stymied … The coalition to contain Saddam is rickety and in danger of scattering. The United States may have won the Persian Gulf War, but we are rapidly losing the larger contest with Saddam." Wurmser recognizes a number of neoconservatives and other advocates of regime change in Iraq in his book's acknowledgments, including Richard Perle, Michael Ledeen, Douglas Feith, James Woolsey, Harold Rhode, and Ahmed Chalabi.
In 2000, Wurmser worked on a strategy document published by Daniel Pipes' Middle East Forum and Ziad Abdelnour's U.S. Committee for a Free Lebanon that advocated a wider U.S. role in Lebanon.
The study, "Ending Syria's Occupation of Lebanon: The U.S. Role?" called for the United States to force Syria from Lebanon and to disarm it of its alleged weapons of mass destruction. It also argued that "Syrian rule in Lebanon stands in direct opposition to American ideals" and criticized the United States for engaging rather than confronting the regime. Among the document's signatories were several soon-to-be Bush administration figures, including Elliott Abrams, Feith, Michael Rubin, and Paula Dobriansky. Other signatories included Perle, Jeane Kirkpatrick, Ledeen, and Frank Gaffney.[23]
SOURCES
[1] See Delphi Global Analysis, http://delphiglobalanalysis.com/delphi_staff.html and http://delphiglobalanalysis.com/about_us.html.
[2] Heather Timmons, "Emails allegedly show the White House planned a purge of the State Department," Quartz, March 15, 2018, https://qz.com/1230264/read-the-letter-alleging-the-white-house-planned-to-purge-the-state-department/
[3] Dan Friedman, "Trump White House Worked with Newt Gingrich on Political Purge at State Department, Lawmakers Say," Mother Jones, March 15, 2018, https://www.motherjones.com/politics/2018/03/trump-white-house-worked-with-newt-gingrich-on-political-purge-at-state-department-lawmakers-say/
[4] United Nations Security Council, Resolution 2334, December 23, 2016, http://www.un.org/webcast/pdfs/SRES2334-2016.pdf
[5] Ariel Ben Solomon, "Trump shouldn't waste time on the Israel-Palestinian 'peace process'" The Hill, December 29, 2016, http://thehill.com/blogs/pundits-blog/international-affairs/312093-trump-dont-waste-time-on-the-israel-palestinian
[6] Eli Lake, "Insiders Blame Rove for Covering Up Iraq's Real WMD," The Daily Beast, October 16, 2014, http://www.thedailybeast.com/articles/2014/10/16/insiders-blame-rove-for-covering-up-iraq-s-real-wmd.html
[7] C.J. Chivers, "The Secret Casualties of Iraq's Abandoned Chemical Weapons," The New York Times, October 14, 2014, http://www.nytimes.com/interactive/2014/10/14/world/middleeast/us-casualties-of-iraq-chemical-weapons.html?_r=1
[8] Lee Smith, "Beat the Clock," Tablet, February 23, 2012, http://www.tabletmag.com/jewish-news-and-politics/91990/beat-the-clock/?all=1.
[9] David and Meyrav Wurmser, "A Tricky Power Play by the Religious Leaders," June 17, 2013, http://www.nytimes.com/roomfordebate/2013/06/17/hopes-for-change-in-iran/a-tricky-power-play-by-the-religious-leaders
[10] David and Meyrav Wurmser, "A Tricky Power Play by the Religious Leaders," June 17, 2013, http://www.nytimes.com/roomfordebate/2013/06/17/hopes-for-change-in-iran/a-tricky-power-play-by-the-religious-leaders
[11] Marsha Cohen, "Disregarding Iran's Election: A Taxonomy," LobeLog, July 9, 2013, http://www.lobelog.com/disregarding-irans-election-a-taxonomy/
[12] NewsmaxTV, "Dr. David Wurmser to talk about the Israel-Palestine Conflict," July 24, 2014, https://www.youtube.com/watch?v=yQzRxiGrfts
[13] Tony Badran, "Moscow's interests in Assad," Now Lebanon, March 3, 2012, http://www.nowlebanon.com/NewsArticleDetails.aspx?ID=371671&MID=0&PID=0.
[14] Robert Dreyfuss, "Another Cheney-Linked Hawk Down," Huffington Post, July 24, 2007, http://www.huffingtonpost.com/bob-dreyfuss/another-cheneylinked-haw_b_57538.html.
[15] Steven Clemons, "David Wurmser Leaving White House Employment," Washington Note, July 24, 2007, http://www.thewashingtonnote.com/archives/002240.php.
[16] Helene Cooper, "Rice Plays Down Hawkish Talk about Iran," New York Times, June 2, 2007, https://www.nytimes.com/2007/06/02/world/middleeast/02diplo.html
[17] Toby Harden, "US 'must break Iran and Syria regimes,'" Telegraph, October 5, 2007, http://www.telegraph.co.uk/news/worldnews/1565235/US-must-break-Iran-and-Syria-regimes.html.
[18] David Rose, "The Gaza Bombshell," Vanity Fair, April 2008, http://www.vanityfair.com/politics/features/2008/04/gaza200804.
[19] David Wurmser and Jonathan Baron, "Tapping Israel's Natural Gas," Wall Street Journal, May 10, 2011, http://online.wsj.com/article/SB10001424052748703730804576312843685227406.html.
[20] Mark Hosenball, "Secret Proposals: Fighting Terror by Attacking … South America?" Newsweek, August 9, 2004, http://www.newsweek.com/fighting-terror-attacking-south-america-126355
[21] Robin Wright and Dan Eggen, "Leak Inquiry Includes Iran Experts in Administration," Washington Post, September 4, 2004, http://www.washingtonpost.com/wp-dyn/articles/A60497-2004Sep3.html
[22] Study Group on a New Israeli Strategy Toward 2000, "A Clean Break: A New Strategy for Securing the Realm," Information Clearing House, http://www.informationclearinghouse.info/article1438.htm
[23] Lebanon Study Group, "Ending Syria's Occupation of Lebanon: The U.S. Role," Middle East Forum, May 2000, www.meforum.org/research/lsg.php.