Douglas Farah
last updated: October 18, 2015
Please note: The Militarist Monitor neither represents nor endorses any of the individuals or groups profiled on this site.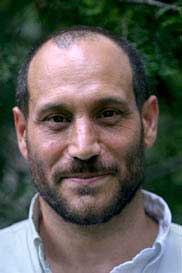 Affiliations
International Strategy and Assessment Center: Senior Fellow
Los Abandonados: Associate Producer
IBI Consultants: President
Counterterrorism Blog: Former Editor
Education
University of Kansas: BA, Latin American Studies and Journalism
Douglas Farah is a former reporter who heads the consulting firm IBI Consultants. Described by one observer as a "former Washington Post reporter turned right-wing foreign policy analyst,"[1] Farah is also a senior fellow at the International Strategy and Assessment Center (ISAC), where he specializes in "transnational criminal organizations and armed groups and their affects on states and corruption; terrorism, terror finance and proliferation; and, illicit financial flows, with a particular focus on the Western Hemisphere, Africa and globalized networks."[2]
Los Abandonados Documentary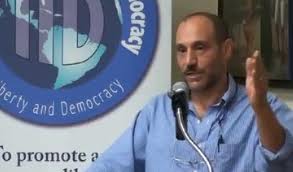 Farah was an associate producer of the controversial 2015 documentary Los Abandonados, which was highly critical of the government of Argentina's President Cristina Fernández de Kirchner and advanced discredited conspiracy theories regarding Iranian influence in Argentina and the death of controversial former Argentinean prosecutor Alberto Nisman. The documentary spurred widespread derision for its claims and its objectives were called into question when it was revealed that several of its makers, including Farah, had a record of anti-Argentina activism and ties to holders of Argentina's debt.[3]
For example, ISAC, where Farah is a fellow, has received funding from the American Task Force Argentina (ATFA), a lobby group representing foreign holders of Argentina's debt. In 2013, ISAC received a $42,500 grant from ATFA.[4]
Paul Singer, a founding member of ATFA and a billionaire whose hedge fund is a major Argentine debt holder, has also supported numerous other anti-Argentina government initiatives, which Farah has been affiliated with. Farah has co-written pieces attacking the Fernandez government with Mark Dubowitz of the Singer-funded Foundation for Defense of Democracies (FDD). In one 2013 piece, Farah and Dubowitz accused the Kirchner government of "drowning in a flood of corruption scandals and destructive fiscal policies" and of seeking to "embrace Iran as a commercial and political partner."[5]
An FDD website, AlbertoNisman.org, which has prominently featured Farah's work, promotes the view that the January 2015 death of Argentinean prosecutor Alberto Nisman was the result of a conspiracy between the Argentinean and Iranian governments. According to the Buenos Aires Herald, one of the inaugural posts of the website was about testimony Farah gave to the Senate Foreign Relations Committee "on the Western Hemisphere in which he linked Argentina to an effort to help Iran with its nuclear ambitions."[6]
Trajectory
During his tenure as a reporter for the Washington Post, Farah reported on drug cartels in Latin America. His pieces occasionally highlighted the consequences of U.S. interventions in the region. For example, he wrote in a July 1998 article: "During the Cold War years of the 1960s and 1970s, the United States—working mostly through military contacts—supported the military establishments of Latin America's major countries, even as those generals staged coups against civilian governments and established brutal military regimes in the name of fighting Communist subversion. … In Argentina alone, as many as 10,000 people were killed or 'disappeared.'"[7]
After leaving the Post in 2004, Farah's work shifted towards right-wing activism and began focusing on terrorism.[8] He became the editor of Counterterrorism Blog, which was founded by IASC founder and president Thor Ronay in 2006 and featured the work of controversial terrorism "experts" like Steve Emerson.[9] Farah's posts for Counterterrorism Blog often targeted Muslim-American organizations like the Council on American Islamic Relations (CAIR) and promoted sensationalist conspiracy theories about the influence of the Muslim Brotherhood group in the United States.
In April 2009, Farah wrote on Counterterrorism blog that "Muslim Brotherhood legacy organizations" had made "tremendous strides in occupying positions of influence within the Obama administration."[10]
Farah has also written extensively on alleged cooperation between Iran, Hezbollah, and various groups and countries in Latin America. During 2014 congressional testimony, Farah voiced his opposition to the peace process between the Columbian government and FARC rebels and argued that FARC was intent on using weapons of mass destruction against the West in collusion with Iran and other Latin American states. "Under the protection of the governments of Venezuela, Ecuador, Nicaragua and Bolivia—as well as powerful friends in El Salvador and Panama—the FARC maintains a robust international infrastructure that is producing and moving thousands of kilos of cocaine and laundering hundreds of millions of dollars," he proclaimed during his address.[11]
Regarding the purported alliance between FARC, regional countries and Iran, Farah said: "What should worry us, as I have documented and written about extensively, is that the glue that binds these groups is a shared vision of creating a new world order, in which the United States, Europe and Israel are the enemies to be destroyed. Their common doctrine is one of asymmetrical warfare that explicitly endorses the use of weapons of mass destruction against the perceived enemies. This doctrine remains a statement of intention, not a statement of capabilities. Yet a review of Iran's growing presence in the region, the FARC's growing relationship with Hezbollah and other terrorist groups and the ability of these groups to deal extensively with Mexican drug cartels, make that statement of intention a dangerous possibility."[12]
Commented one observer: "The problem here, of course, is that it is not clear what the 'this' that is allegedly a clear statement of intention is referring to aside from Farah's own fabrications, given that none of the listed entities has ever expressed belief in the necessity of a nuclear destruction of the U.S."[13]