Jeffrey Bell
last updated: October 5, 2010
Please note: The Militarist Monitor neither represents nor endorses any of the individuals or groups profiled on this site.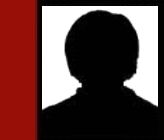 Affiliations
Project for the New American Century: Signatory to 2002 letter to President George W. Bush on Israel, Arafat and the War on Terrorism; Signatory to 2001 letter to Bush on the War on Terrorism
Ethics and Public Policy Center:Visiting Fellow
American Enterprise Institute:DeWitt Wallace Fellow in Communications
Of The People (parental rights organization): Co-founder and Chairman
Campaign Finance Institute: Board of Trustees; Member, Task Force on Financing Presidential Nominations
Foundation for Community and Faith Centered Enterprise: Research Associate; also was former lobbyist for the foundation through his Capital City Partners
American Conservative Union: Board of Directors
Council for National Policy: Former member
Bauer for President 2000 Campaign: Senior Consultant
Ronald Reagan Presidential Campaign: Wrote and produced TV commercials, 1980
Richard Nixon Presidential Campaign: Campaign Aide
Citizens For America: Member, emphasis on Tax Reform Act, 1986
Manhattan Institute: former President
Business
Capital City Partners: Principal
Jeffrey Bell is a longtime social conservative activist and contributor to neoconservative outlets like the Weekly Standard. Bell has worked for a number of right-wing pressure groups and is the former president of the Manhattan Institute. Among the groups he has been associated with are the Project for the New American Century, the American Conservative Union, the Ethics and Public Policy Center, the Foundation for Community and Faith-Centered Enterprise (FCFE), and the Council for National Policy. Bell has twice run for the U.S. Senate, in 1978 and 1982 (he lost both times). He worked as a campaign aide to Presidents Ronald Reagan and Richard Nixon.[1]
As of mid-2010, Bell was the policy director at the American Principles Project (APP), a conservative 501(c)(3) organization whose website describes it as addressing "the rule of law, democracy, limited government and respect for civil liberties, private property and the free market, equality of opportunity, the sanctity of human life, the protection of marriage and the family, and the defense of our nation's sovereignty and security."[2]
In a 2009 interview with the Weekly Standard, Bell described APP as "an activist group that brings intellectual heft and high tech skills" to policy debates, claiming that there was "a vacuum" on many issues. He said that APP has used the liberal MoveOn.org as a model. "Liberals were nervous about calling for the impeachment investigation of President Clinton to be shut down," said Bell, but then MoveOn landed on the message that the country should "move on," which caught on quickly. "They hit the sweet spot in how you build up a mass base."[3]
In a September 2010 article for the Standard, Bell argued that despite their very different agendas, Tea Party activists and the social conservative movement overlap considerably and are at heart part of a single broad movement centered on what he terms "America's founding values." He wrote, "Given this rootedness in the founding, social conservatives and Tea Partiers have no problem with the idea of American exceptionalism centered on the idea that all persons are born with God-given equal rights. In other words, like Abraham Lincoln and Ronald Reagan, both movements feature a belief in an American exceptionalism that is in fact universal. These are the things that social conservatism and the Tea Party movement seem to share."[4]
According to his 2003 bio on the website of the now-defunct Foundation for Community and Faith-Centered Enterprise, "A Vietnam veteran and an early supporter of President Reagan and his economic policies, Mr. Bell narrowly lost a race for the U.S. Senate from New Jersey to Bill Bradley in 1978. Since 1980 he has been involved in numerous political campaigns and worked to promote tax reform and to strengthen American families. In 1980 he wrote and produced television commercials for President Reagan's campaign. In 1986 as part of Citizens for America he worked for passage of the Tax Reform Act. His … organization, Capital City Partners worked with clients to support passage of the 2001 Bush tax cut and the president's faith-based initiative. Mr. Bell has also served as president of the Manhattan Institute and on the Board of Directors of both the American Conservative Union and the Campaign Finance Institute at George Washington University. He co-founded Of the People, a nationwide parental rights organization. Mr. Bell has had articles published in many venues including theNew York Times, Washington Post andThe Weekly Standard. His 1992 book, Populism and Elitism: Politics in the Age of Equality, was called "the most important political book" of the year by Fred Barnes of The New Republic."[5]
Regarding Bell's organization Of The People (OTP) and its proposed Parental Rights Amendment (PRA), People for the American Way opined: "[Greg Erken, OTP executive director] and Jeffrey Bell—Of The People founder and chairman, anti-abortion activist and former strategist for both President Ronald Reagan and former Congressman (and now vice presidential candidate) Jack Kemp—generally stick to their claim that the PRA is a simple affirmation of parental rights and responsibilities unconnected to a right-wing agenda. OTP's second national conference in December 1995, featuring speakers from the Family Research Council, National Center for Home Education and the Free Congress Foundation, belied that assertion. OTP's editorial board includes such notable conservatives as William Kristol, former Vice President Dan Quayle's chief of staff and editor of the Weekly Standard, and Grover Norquist, president of Americans for Tax Reform and a leader of the effort to 'defund the left.'"[6]