Vin Weber
last updated: April 20, 2018
Please note: The Militarist Monitor neither represents nor endorses any of the individuals or groups profiled on this site.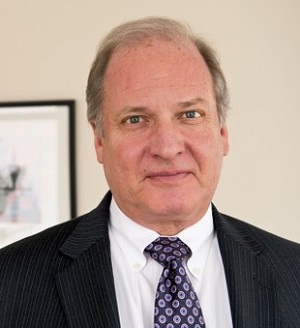 Affiliations
National Endowment for Democracy: Board member
Empower America: Co-Founder
Project for the New American Century: Letter on War on Terrorism: Signatory, 2001
Project for the New American Century: Letter to Gingrich and Lott on Iraq: Signatory, 1998
Project for the New American Century: Letter to President Clinton on Iraq: Signatory, 1998
Project for the New American Century: Statement of Principles: Signatory, 1997
Aspen Institute Domestic Strategy Group: Co-Chairman
Center of the American Experiment: Senior Fellow
German Marshall Fund: Member of Board of Trustees
National Public Radio: Member of the Board
Harvard University John F. Kennedy School of Government: Member of Visiting Committee
George Washington University National Council for Political Management: Member
Progress and Freedom Foundation: Former Senior Fellow
Senator Rudy Boschwitz Campaign: Manager and Chief Minnesota Aide, 1978-1980
Government
U.S. House of Representatives: Minnesota Congressman, 1981-1993; Founder of Conservative Opportunity Society
U.S. Senator Rudy Boschwitz: Senior aid, 1977-1980
U.S. Representative Tom Hagedorn: Press Secretary, 1974-1976
Business
Mercury: Partner
ITT Educational Services: Board Member
Department 56: Board Member
Clark and Weinstock: Managing Partner for Washington, D.C.
The Murray County Herald: Co-Publisher, 1976-1978
Weber Publishing Co.: President
Education
Vin Weber is a former congressman (R-MN) and longtime "superlobbyist" who has supported numerous neoconservative advocacy campaigns. In 2018, he became embroiled in the investigation headed by special prosecutor Robert Mueller into the Donald Trump campaign's potential collusion with Russia during the 2016 presidential election.
Weber's track includes supporting the work of the Project for the New American Century, a critical component of the neoconservative campaign to push the United States to adopt an aggressive "war on terror" in the wake of the 9/11 attacks, including the invasion of Iraq. He co-founded—with Jeane Kirkpatrick, William Bennett, and Jack Kemp—Empower America, a pressure group "devoted to ensuring that government actions foster growth, economic well-being, freedom, and individual responsibility." He was a senior fellow at the Bradley-funded Progress and Freedom Foundation and has served on the board of the National Endowment for Democracy.[1]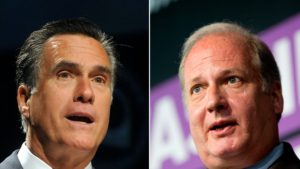 Weber has served as an adviser to numerous presidential campaigns, including those of George W. Bush, Mitt Romney, and John McCain. However, during the 2016 presidential election, Weber staunchly opposed the nomination of Donald Trump. In an August 2016 interview with Bloomberg, he said that Trump was the least qualified candidate the GOP had ever nominated, adding "I'd rather he lose." [2]
In an interview during the GOP convention in July 2016, Weber pointed to the doom and gloom message that Trump pushed. "I think that does play to Trump's advantage. Nobody is interested in a lot of nuance when they're worried about a bomb blowing up at their shopping center," said Weber. "He has projected since day one kind of this broad image of strength. Not very concrete, not very specific, but a strong guy. That's what scares me about him, too. I don't want an authoritarian figure as president, but that will appeal to people in an insecure environment."[3]
Connection to Mueller Probe
In 2012, Weber's firm, Mercury Public Affairs, was among a "phalanx of lobbyists" who signed up to represent the Kremlin-backed president of Ukraine, Viktor Yanukovych, in his effort to convince the United States and European Union that they could escalate ties with Ukraine without Ukraine escalating its own standards of democracy. At the time, Weber was an advisor to Mitt Romney's campaign for the White House.
Weber's connection to Yanukovich was established by Paul Manafort, Donald Trump's disgraced former campaign manager who has been indicted in Mueller's probe. The agreement was arranged through a Ukrainian government-funded organization, the European Centre for a Modern Ukraine. A former Romney staffer said, "Vin Weber's association with the Centre during the campaign certainly caused us heartburn. But we were assured it was not funded directly or indirectly by Yanukovych's ruling party. That turned out to be a lie. If we had known the truth at the time, we certainly would have cut ties with him. We were lied to."[4]
Weber claimed he was lied to as well, by Manafort's deputy, Rick Gates, who has already reached a plea deal with Mueller's team. There is no evidence to the contrary, but some have expressed skepticism that someone in Weber's position would not have realized that the Centre was funded by the Ukrainian government. According to the Daily Beast, Orest Deychakiwsky was a staffer at the pro-democracy Helsinki Commission when Weber's lobbying was underway. Weber's firm set up a meeting for him with a Ukrainian government official as part of the outreach. Deychakiwsky said that he was surprised that Weber, who had worked for the National Endowment for Democracy, was working with the Yanukovich regime. "They should have known better than to take an NGO like this at its word," he told The Daily Beast.[5]
Weber's firm also registered as a representative of a foreign agent for its representation of the Turkey-U.S. Business Council. The firm's former chairman, former chairman, Ekim Alptekin, hired Lt. General Michael Flynn as a lobbyist in 2016 while he was advising Donald Trump's campaign. Flynn was forced to resign due to his failure to report his work for foreign entities.[6]
Superlobbyist
Since returning from Congress in 1993, Weber has worked as a government lobbyist, garnering a reputation as a "superlobbyist," according to the Center for Public Integrity.[7] As of 2016, Weber was a partner at Mercury Public Affairs, which describes itself as "a high-stakes public strategy firm."[8] At Mercury, Weber's clients have included Airbnb, the Government of Qatar, Hyundai, Alcoa, and the Gerson Lehrman Group.[9]
Weber was previously based at the high-powered firm Clark & Weinstock, opening its first office in Washington in 1994. In a 1998 exposé about lobbyists, the New York Times highlighted the work of Weber: "Former Representative Vin Weber is among the most successful of a new crop of Republican lobbyists. Working as a tag team of political influence, Mr. Weber often pairs up with [New York Democrat Thomas] Downey for clients, including Microsoft. He works out of the gleaming offices of Clark & Weinstock, a Wall Street consulting firm that did not have a Washington outpost until Mr. Weber opened one in 1994, after he retired from Congress. As one of Mr. Gingrich 's best friends in the House, the Minnesota Republican was in immediate demand. 'People were looking for G.O.P. consultants and lobbyists all over the place,' Mr. Weber said in an interview. Mr. Weber now heads an eight-man office that reported lobbying revenues of $2.2 million in 1997."[10]
At Clark & Weinstock he was frequently engaged in high-profile political issues. In late 2004, Public Citizen mentioned Weber in connection with various allegedly inappropriate donations made to Tom DeLay's legal-defense fund. According to the watchdog group, Weber contributed $1,000 to the fund even though House rules prohibit payments to legal defense funds from lobbyists. "It's a clear-cut violation of House rules," opined Public Citizen about the payments.[11]
Romney Campaign
In August 2011, former Governor Romney (R-MA) announced that Weber would serve as his "special advisor on policy" for his 2012 presidential campaign. "I am proud to have Vin's support," said Romney. "Vin will be a trusted adviser and I look forward to working with him to help get our country moving in the right direction again." The move led some observers to speculate whether Weber would serve as Romney's chief of staff in the event the former governor won the presidential election.[12]
Romney's decision to tap Weber was part of a trend that saw several Republicans during the 2012 primary campaign call on neoconservatives and other hawkish ideologues for policy advice (see Peter Certo, "Rise of the Vulcans Redux," Right Web, December 19, 2011).[13]
Background
Weber got his start in politics in 1974, when he served as a press secretary for Rep. Tom Hagedorn. After serving as a campaign manager for Sen. Rudy Boschwitz from 1978-1980, Weber won a seat in the House in 1981, representing Minnesota until 1993.
According to his NED biography, "Weber has been at the center of American government for nearly two decades." Since his retirement from the House "he has represented some of America's strongest and most entrepreneurial companies, as well as public interest groups serving children, medical professionals, and cancer victims. In addition, business, political, and media leaders continually seek his insight and guidance on domestic and global affairs."[14]
SOURCES
[1] Humphrey School, "Vin Weber," http://www.hhh.umn.edu/people/vweber/.
[2] With All Due Respect, "Vin Weber: Donald Trump Is Least Qualified Person We've Ever Nominated," Bloomberg, August 4, 2016, https://www.bloomberg.com/news/videos/2016-08-04/vin-weber-trump-is-least-qualified-person-we-ve-ever-nominated
[3] Tierney Sneed, "Gloomy Old Party: GOP Clings To Themes Of Threats, Violence, And Betrayal," Talking Points Memo, July 19,2016, https://talkingpointsmemo.com/dc/gloom-and-doom-convention
[4] Betsy Woodruff, "How a Champion of Democracy Became a Manafort Flack," Daily Beast, March 3, 2018, https://www.thedailybeast.com/how-a-champion-of-democracy-became-a-manafort-flack
[5] Betsy Woodruff, "How a Champion of Democracy Became a Manafort Flack," Daily Beast, March 3, 2018, https://www.thedailybeast.com/how-a-champion-of-democracy-became-a-manafort-flack
[6] Theodoric Meyer, "Mercury registers to lobby for Turkish group linked to Flynn," Politico, February 26, 2018, https://www.politico.com/story/2018/02/26/mercury-registers-lobbyist-turkish-group-flynn-425361
[7] Shannon Feaster, "Party machines, lobbyists and special interests: Part one," Center for Public Integrity, May 19, 2014, https://www.publicintegrity.org/2000/03/02/3307/party-machines-lobbyists-and-special-interests-part-one
[8] Mercury, About, http://www.mercuryllc.com/about/
[9] http://www.mercuryllc.com/about/
[10] Jill Abramson and Alison Mitchell, "K'Street." New York Times, September 29-30, 1998.
[11] Eric Schmitt, "States and Communities Battling Another Round of Base Closings," New York Times, March 20, 2005; Holly Bailey, and Michael Isikoff. "Delay: More Cash and More Questions," Daily Beast, December 13, 2004, http://www.thedailybeast.com/newsweek/2004/12/12/delay-more-cash-and-more-questions.html.
[12] Race for 20102, "Romney Announces Vin Weber as Special Adviser on Policy," August 24, 2011, Auhttp://race42012.com/2011/08/24/romney-announces-vin-weber-as-special-adviser-on-policy/
[13] Nathan Guttman, "Gingrich and Adelson Forge Alliance," Forward, December 8, 2011, http://forward.com/articles/147533/?p=all.
[14] NED, "Vin Weber," http://www.ned.org/about/board/vin-weber.