William Luti
last updated: February 27, 2016
Please note: The Militarist Monitor neither represents nor endorses any of the individuals or groups profiled on this site.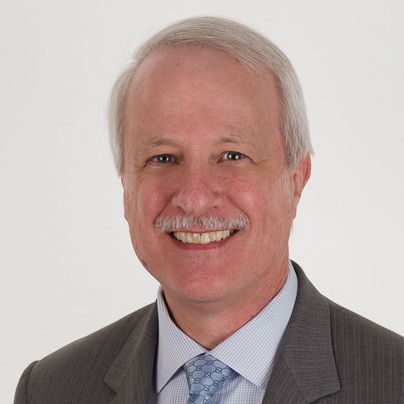 Affiliations
Hudson Institute: Vice President for Strategic Implementation
Business
Northrop Grumman: Former Vice President of Strategy, Information Systems (IS) sector (2009 – )4
Kleptocracy: Member, Advisory Council
Government
National Security Council: Special Assistant to the President and Senior Director for Defense Policy and Strategy (2005-present)
Department of Defense: Deputy Undersecretary of Defense for Near Eastern and South Asian Affairs, overseer of Office of Special Plans (2001-2005)
Office of Vice President Dick Cheney: Special Adviser for National Security Affairs-Middle East (2001)
U.S. Navy: 25 Years of Service; USS Guam, Commander (1997-1998); Office of House Speaker Newt Gingrich: Congressional Fellow (1996-1997)
Education
The Citadel: B.A. in History, 1975
Naval War College: M.A. in National Security and Strategic Studies, 1986
Fletcher School of Law and Diplomacy, Tufts University: Ph.D. in International Relations, 1990
William Luti is the vice president for strategic implementation at the neoconservative Hudson Institute and a retired navy captain. An early proponent of the Iraq War, Luti first came to national attention during the debate surrounding the use of faulty intelligence preceding the 2003 invasion. As an aide to Deputy Undersecretary of Defense Douglas Feith, Luti helped oversee work at the Office of Special Plans (OSP), the controversial Pentagon intelligence shop that was spearheaded by Abram Shulsky and was the alleged source of much of the misinformation about Saddam Hussein's purported weapons programs and ties to Al Qaeda.[1]
After leaving the George W. Bush administration, Luti joined Northrop Grumman as a vice president of one of its information divisions. According to his Northrop bio, Luti "is responsible for leading the development of the [Information Systems] sector's long-range strategic plan and annual operating plan working closely with the divisions, government relations and business development groups. He also represents the IS sector on the Northrop Grumman Corporation Strategic Development Council."[2]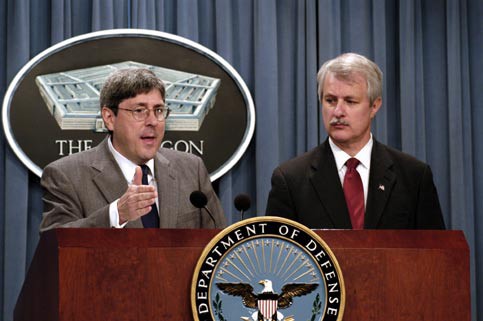 In a January 2016 article for Real Clear Defense, Luti criticized the Obama administration's efforts to conclude the historic July 2015 deal on Iran's nuclear program, claiming that the administration's "trust in Iran" is "misplaced."[3]
A naval officer for over 26 years, Luti became involved in right-wing politics in the late 1990s, when serving as an aide to then-House Speaker Newt Gingrich (R-GA). After leaving Gingrich's staff, Luti served his final major assignment for the Navy as captain of the USS Guam. When George W. Bush became president in 2001, Luti went to work for Vice President Dick Cheney, then retired from the Navy a few months later to join Feith's team at the Pentagon.[4] By the start of the Iraq War in March 2003, Luti was more closely affiliated with the neoconservative civilians in the Pentagon than with the military brass, and in July 2005, after Feith resigned, Luti left the Pentagon to join the staff of the White House National Security Council.[5]
Seymour Hersh first documented Luti's role in the faulty intelligence on WMD in a May 2003 New Yorker piece about the Office of Special Plans. According to Hersh, the OSP, which was conceived by Paul Wolfowitz and began operating soon after the September 11 attacks, "brought about a crucial change of direction in the American intelligence community. These advisers and analysts … produced a skein of intelligence reviews that … helped to shape public opinion and American policy toward Iraq. They relied on data gathered by other intelligence agencies and also on information provided by the Iraqi National Congress, or INC, the exile group headed by Ahmed Chalabi."[6]
Hersh reported that by late 2002, the Office of Special Plans had overshadowed the CIA and the Pentagon's own Defense Intelligence Agency (DIA) and become Bush's main intelligence source on Iraq's WMD and on Saddam Hussein's alleged Al Qaeda connections. He wrote that "[a]lthough many people, within the administration and outside it, profess confidence that something will turn up, the integrity of much of that intelligence is now in question. The director of the Special Plans operation is Abram Shulsky, a scholarly expert in the works of the political philosopher Leo Strauss. Shulsky has been quietly working on intelligence and foreign policy issues for three decades; he was on the staff of the Senate Intelligence Committee in the early 1980s and served in the Pentagon under Assistant Secretary of Defense Richard Perle during the Reagan administration, after which he joined the Rand Corporation. The Office of Special Plans is overseen by Under-Secretary of Defense William Luti, a retired Navy captain. Luti was an early advocate of military action against Iraq, and, as the administration moved toward war and policymaking power shifted toward the civilians in the Pentagon, he took on increasingly important responsibilities."[7]
In March 2004, an expose by Karen Kwiatkowski, a former Pentagon staffer in Luti's section, cast more light on Luti's activities at the OSP. Kwiatkowski noted that Luti apparently helped coordinate the OSP's efforts with Cheney's office, and that he would frequently and ostentatiously boast about his close work with Cheney's then-chief of staff I. Lewis "Scooter" Libby. She claimed that Luti was bullying toward subordinates and critics and in a meeting once referred to retired Gen. Anthony Zinni as a "traitor" for his skeptical attitude toward the Iraq War. Luti was, however, notably deferential to Shulsky, who was ostensibly his subordinate.[8]
Kwiatkowski also revealed that Luti had clashed with Bruce Hardcastle, the section's intelligence staffer from the Defense Intelligence Agency (DIA). She wrote that "Luti and possibly others within OSP were dissatisfied with Hardcastle's briefings, in particular with the aspects relating to WMD and terrorism. I was not clear exactly what those concerns were, but I came to understand that the DIA briefing did not match what OSP was claiming about Iraq's WMD capabilities and terrorist activities. I learned that shortly before I arrived, there had been an incident in NESA [the Pentagon's Near East and South Asia desk] where Hardcastle's presence and briefing at a bilateral meeting had been nixed abruptly by Luti. The story circulating among the desk officers was 'a last-minute cancellation' of the DIO [defense intelligence officer] presentation. Hardcastle's intelligence briefing was replaced with one prepared by another Policy office that worked nonproliferation issues. While this alternative briefing relied on intelligence produced by DIO and elsewhere, it was not a product of the DIA or CIA community, but instead was an OSD [Office of the Secretary of Defense] Policy 'branded' product—and so were its conclusions. The message sent by Policy appointees and well understood by staff officers and the defense intelligence community was that senior appointed civilians were willing to exclude or marginalize intelligence products that did not fit the agenda."[9]
Nearly a year before Kwiatkowski went public with her allegations, W. Patrick Lang, a former Middle East expert at the DIA, had come forward with similar conclusions. In an interview with Seymour Hersh, he said that "the Pentagon has banded together to dominate the government's foreign policy, and they've pulled it off. They're running Chalabi. The DIA has been intimidated and beaten to a pulp. And there's no guts at all in the CIA."[10]
An unnamed Pentagon official familiar with Luti's work said that the deputy undersecretary's arrogance strained relations with his colleagues. "It's very difficult to inform people who already know it all," said the official. A former intelligence official commented, "Basically [Luti] didn't like other people's information if it didn't agree with his opinion." Luti called his critics "either confused, malicious, or both."[11]
Unlike most of the neoconservatives who were involved in war planning during the Bush administration, Luti has a military background. He served as a naval weapons officer beginning in the mid-1970s, but went back to school in the late 1980s to study strategy and diplomacy at Tufts University's Fletcher School, receiving his Ph.D. in 1990. He then served on the USS John Kennedy during the 1991 Gulf War. According to his Northrop Grumman bio, Luti's varied assignments as a naval officer have included "the Chief of Naval Operations (CNO) Executive Panel and the CNO Strategic Studies Group. He commanded an aviation squadron, an amphibious assault ship and an amphibious ready group. He is also a veteran of the 1991 Desert Storm air campaign. He received many honors during his naval aviation career, including the Legion of Merit, the Meritorious Service Medal and the Strike/Flight Air Medal. In 2005, he received the Distinguished Public Service Medal, the Defense Department's highest civilian award."[12]
According to a Washington Post profile, Luti forged ties with leading neoconservatives through their shared interest in the Strangelovian nuclear war strategist Albert Wohlstetter: "In the early 1990s, while deputy director of the chief of naval operations' executive panel, a civilian advisory group, Luti became interested in the views of one member, strategy guru Albert Wohlstetter. A mentor to Deputy Defense Secretary Paul D. Wolfowitz, Defense Policy Board member Richard N. Perle, and several other prominent conservative defense thinkers, Wohlstetter became Luti's entree into their world. From there, while still in the Navy, Luti became a congressional fellow in the office of then-Speaker Gingrich. His time there, in part spent working on legislation related to arming and training Bosnian Muslims, again brought him into contact with interventionist conservatives."[13] Randy Scheunemann, a director of the Project for the New American Century who worked with Luti on Iraq issues while he was on Gingrich's staff, told the Post, "We were talking with people like Perle and Wolfowitz about doing the right thing in Bosnia."[14]