Abram Shulsky
last updated: October 12, 2019
Please note: The Militarist Monitor neither represents nor endorses any of the individuals or groups profiled on this site.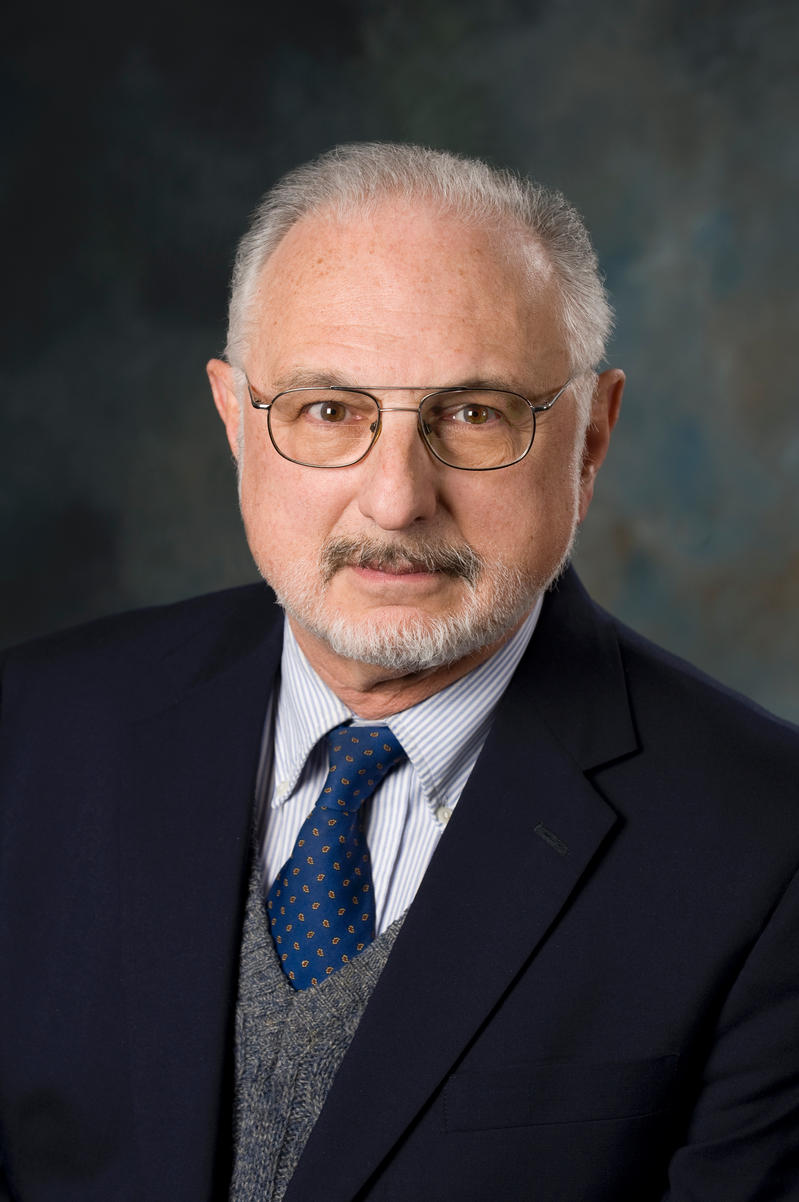 Affiliations
Hudson Institute: Senior Fellow (2009 – present) 
Project for the New American Century: Participant, "Rebuilding America's Defenses" 
Rand Corporation: Former researcher 
National Strategy Information Center: Former fellow 
Government Service
Defense Department: Former Senior Adviser to the Under Secretary of Defense for Policy, Iranian Directorate; Former Director, Office of Special Plans 
Senate Intelligence Committee: Former Staffer
Education
University of Chicago: Ph.D. (1972)
Abram Shulsky is a Senior Fellow at the neoconservative think thank the Hudson Institute. A well known scholar of intelligence issues and student of the political theorist Leo Strauss, Shulsky served as a Pentagon advisor during the George W. Bush presidency, including heading the controversial Office of Special Plans (OSP) in the lead-up to the Iraq War. The OSP, which was accused of distorting intelligence on Iraq, was conceived by Paul Wolfowitz and began its work soon after the 9/11 terrorist attacks.[1]
Over the past decade, Abrams has written infrequently on U.S. foreign policy. As of late 2019, his most recent publication posted on the Hudson website was a 2017 piece that he co-wrote with controversial Bush administration figure I. Lewis Libby titled "What Really Drives China's North Korea Policy?" In a 2010 Wall Street Journal editorial co-written with another controversial Bush-era Pentagon official Douglas Feith, Shulsky argued that the Barack Obama administration's arms control efforts, "rest on other-worldly assumptions." Pointing to the 2010 Nuclear Posture Review, the authors claimed that Obama's nuclear posture was delusional because it required world peace as a precondition.[2]
Shulsky and Feith teamed up on an earlier Wall Street Journal op-ed, published in August 2009, that criticized President Obama's efforts to negotiate a new START treaty with Russia, making the alarmist argument that cutbacks in U.S. investment in its nuclear arsenal could spur some U.S. allies to develop their own arsenals. Abrams and Feith wrote,
"If the U.S. fails to ensure the continuing safety and reliability of its arsenal, it could cause the collapse of the U.S. nuclear umbrella. Countries such as Japan, South Korea, Taiwan, Australia, and others might decide that their security requires them to acquire their own nuclear arsenals, rather than rely indefinitely on the U.S. The world could reach a tipping point, with cascading nuclear proliferation."[3]
In a 2003 New Yorker article, Seymour Hersh wrote,
"Shulsky has been quietly working on intelligence and foreign-policy issues for three decades; he was on the staff of the Senate Intelligence Committee in the early 1980s and served in the Pentagon under Assistant Secretary of Defense Richard Perle during the Reagan administration, after which he joined the Rand Corporation. The Office of Special Plans is overseen by Under-Secretary of Defense William Luti, a retired Navy captain."[>[4]
Retired Air Force Lt. Col. Karen Kwiatkowski, who worked in the Near East South Asia directorate at the Department of Defense, and who "observed firsthand the formation of the Pentagon's Office of Special Plans," wrote that she "had a clear sense that Abe [Shulsky] ranked high in the organization, although ostensibly he was under Luti. …Shulsky's real boss was somebody like Douglas Feith or higher."[5]
According to Hersh, the OSP
"brought about a crucial change of direction in the American intelligence community. These advisers and analysts…have produced a skein of intelligence reviews that have helped to shape public opinion and American policy toward Iraq. They relied on data gathered by other intelligence agencies and also on information provided by the Iraqi National Congress, or I.N.C., the exile group headed by Ahmed Chalabi."
By late 2002, says Hersh, the OSP had overshadowed the CIA and the Pentagon's own Defense Intelligence Agency (DIA), and become Bush's main intelligence source on Iraq's weapons of mass destruction and Hussein's alleged al-Qaida connections.[6]
In 2006, as many neoconservatives and other foreign policy hawks were shifting their attention from Iraq to Iran, Shulsky reportedly began work at a newly created "Iranian Directorate" within the Pentagon. According to journalist Larisa Alexandrovna, the directorate was created "as a counterpart to the State Department's new Office of Iran[ian] Affairs," and reportedly employs several OSP veterans in addition to Shulsky, including Ladan Archin and John Trigilio.[7] A Pentagon spokesman said that the directorate falls "within the Office of the Assistant Secretary of Defense for International Security Affairs," and that, "Mr. Shulsky continues in his position as Senior Adviser to the USD (P) [Under Secretary of Defense for Policy, Eric Edelman], focusing on Mid-East regional issues and the [global war on terror]."[8]
National Public Radio's Mary Louise Kelly reported in 2006,
"To understand the Pentagon Iran desk and its ability to rile people here in Washington, you do have to go back a few years to the Office of Special Plans at its height. It too, was a small office—18 people at its largest—but many believe the OSP wielded disproportionate clout, and that it did so by shooting flawed intelligence from Iraqi exiles straight up to the White House, bypassing the CIA. The Pentagon has consistently denied that, but suspicions have persisted about a secret back channel of intelligence flowing from the Pentagon. Thus, the uneasiness that's greeted this Iran team—a new team, but with several familiar faces. One former CIA official with extensive experience in the Middle East says they've taken the OSP and made them the Iran desk."[9]
When Kelly asked John Negroponte, then the director of national intelligence, about the directorate, he denied that intelligence information was being distorted. However, Kelly wrote,
"Several officials interviewed for this story are not convinced. They question, for example, the ongoing prominence of Abram Shulsky. He ran the Office of Special Plans when it was analyzing intelligence on Iraq. Today, he's closely involved with the Iran desk, as senior adviser to the undersecretary of defense for policy, focusing on the Mideast and terrorism. One former Pentagon official sighs, the more things change the more they stay the same. It's basically the same team, identical."[10]
Shulsky came to work with the OSP and the Iranian Directorate armed with his own unique perspective on the value and purpose of intelligence. In 1991, Shulsky wrote Silent Warfare: Understanding the World of Intelligence, a widely cited introduction to theories of intelligence, counterintelligence, and their roles in the development of foreign policy. (In 1993 Gary Schmitt, a director of the Project for the New American Century, revised the book.)
Shulsky cites the theories of intelligence espoused by Sherman Kent and the political ideas of Leo Strauss as informing his work. With coauthor Gary Schmitt, Shulsky writes that Kent had developed "a means of predicting the future, specifically, predicting the future course of action of a foreign government."[11]
Shulsky and Schmitt cite Strauss' "doctrine (or, rather, his discovery) of 'esoteric' writing, i.e., the idea that, at least before the Enlightenment, most serious writers wrote so as to hide at least some of their thought from some of their readers." Strauss' theory of textual interpretation, according to the authors, "alerts one to the possibility that political life may be closely linked to deception. Indeed, it suggests that deception is the norm in political life, and the hope, to say nothing of the expectation, of establishing a politics that can dispense with it is the exception." They add,
"The other issue raised by Kent's methodology—the general disregard of deception—is also tied to the tendency of modern forms of rule in favor of explanations that rest on the sub-political. Although it should be obvious that some regimes are more inclined to be 'open' than others, Kent's reliance on the universal aspirations of modern social science seems to have blinded him to that fact." [12]
In another piece coauthored by Shulsky and Schmitt, "The Future of U.S. Intelligence," (published in 1996 by the hardline National Strategy Information Center) they argue that intelligence should not be centralized in the CIA, and that the intelligence community should adopt new methodology aimed at "obtaining information others try to keep secret and penetrating below the 'surface' impression created by publicly available information to determine whether an adversary is deceiving us or denying us key information." They recommend creating "competing analytic centers" with "different points of view" that could "provide policymakers better protection against new 'Pearl Harbors,' i.e., against being surprised."[13]
An important theme in Shulsky's work on intelligence is the relationship between intelligence agencies and policymakers. In some writings, Shulsky is wary of the problem of the "politicization of intelligence" that can take place in the interplay between the intelligence analyst and policymaker.[14] However, he also advocates a closer relationship between intelligence analysts and policymakers. He writes,
"What we ought to be looking for are bureaucratic forms that enable the intelligence analyst at all levels—from low in the bureaucracy to the Deputy's Committee, to the very top—to work closely with policymakers: to attend the meetings, to understand what the day-to-day issues are. That is important, for instance, for tailoring the product to the needs of the consumer at different levels."[15]
In the same piece, Shulsky insists that the degree to which an intelligence analyst is an "academic" must be limited, and that the analyst is instead "a part of a decision-making process. Making sure that the personal contact is there will help that occur."[16]