John Hay Initiative
last updated: November 12, 2015
Please note: The Militarist Monitor neither represents nor endorses any of the individuals or groups profiled on this site.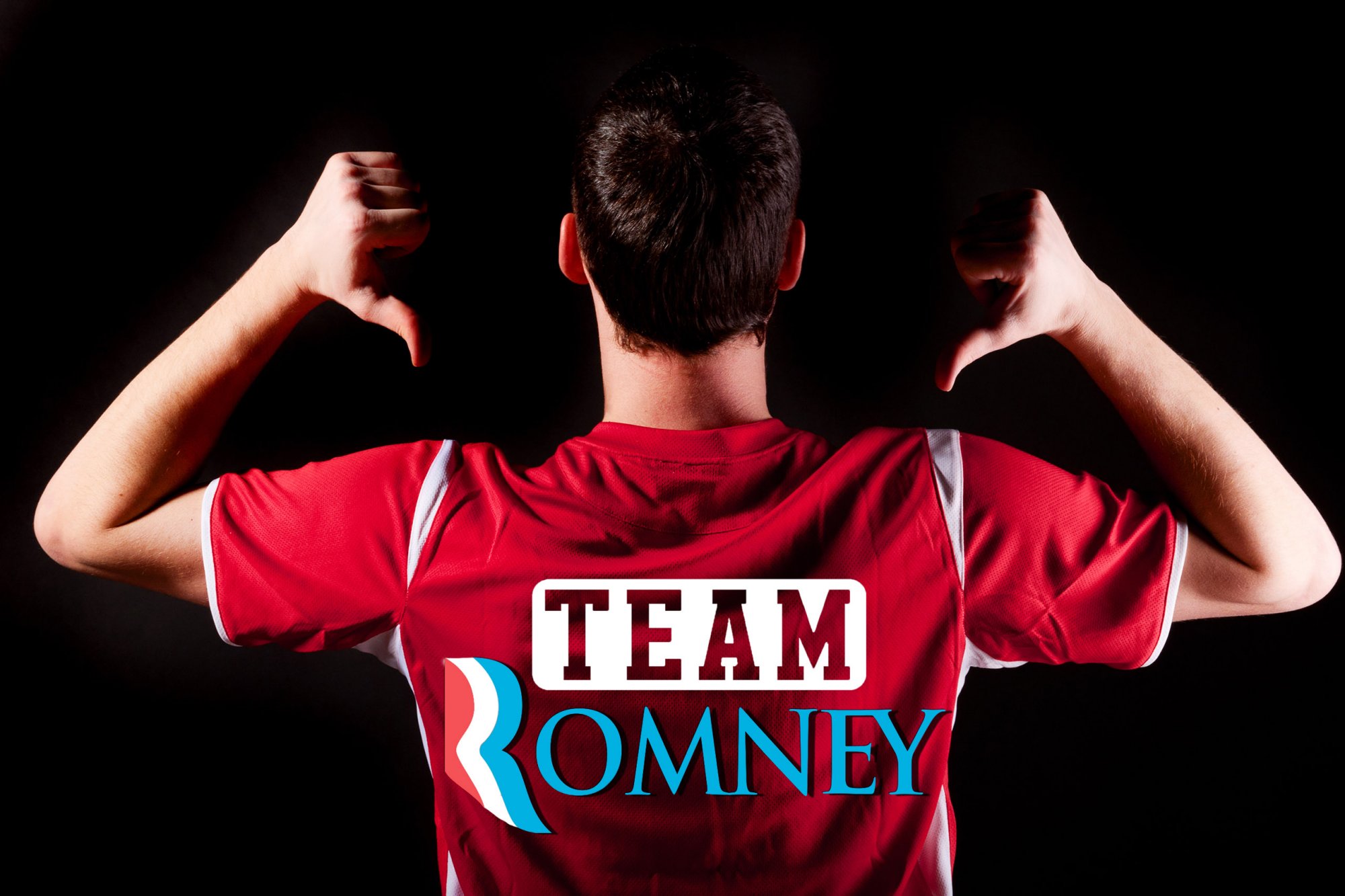 Founders/Steering Committee
Eliot Cohen
Eric Edelman
Brian Hook
Advisory Council
Michael Chertoff
Norm Coleman
Paula Dobriansky
Robert Kagan
Michael Hayden
Michael Mukasey
Tim Pawlenty
Mitt Romney
Jim Talent
Rich Williamson, in memoriam
Named after President Theodore Roosevelt's chief diplomat, the John Hay Initiative is an advocacy group led by former foreign policy advisers to Mitt Romney's 2012 presidential campaign that has coached many of the 2016 Republican presidential candidates. Bloomberg View reported in August 2015: "For candidates who haven't the time or resources to build their own foreign policy staffs at this stage, the project, called the John Hay Initiative, is a handy tool to get smart fast on complicated subjects and even hand off some heavy lifting on national security issues."[1]
The Hay Initiative's more than 250 "experts," who have reportedly advised more than half of the 2016 Republican candidates, include a who's who of prominent neoconservatives and avowed militarists, including figures like Michael Hayden and Michael Chertoff.[2] "For the party itself, the group's omnipresence behind the scenes is shaping a hawkish, right-of-Hillary-Clinton foreign policy agenda that is quickly becoming the established position of the party hopefuls going into 2016."[3]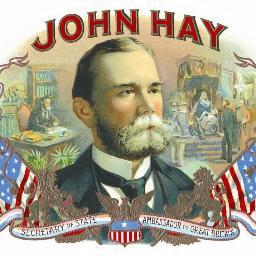 The Hay Initiative was founded in 2013 by former Romney advisor Brian Hook and former George W. Bush administration officials Eric Edelman and Eliot Cohen. According to Cohen: "For candidates who have a conservative, centrist foreign policy, it gives you a huge virtual staff. When there is a candidate, you are going to have a reasonable cohesive foreign policy establishment behind you. That's important for the campaign, and it's important for governance."[4]
According to its website, the Hay Initiative's staff consists of a "Steering Committee" comprised of Cohen, Edelman and Hook, and a director of operations, Martha Simms. The group's advisory council is comprised of a variety of neoconservative and former George W. Bush administration officials, including former Secretary of the Department of Homeland Security Michael Chertoff, former Sen. Norm Coleman (R-MN), former State Department official Paula Dobriansky, neoconservative theorist Robert Kagan, former NSA director Michael Hayden, former Sen. Jim Talent (R-MO), and 2012 GOP presidential candidate Mitt Romney.[5]
In addition to advising Republican presidential candidates, the Hay initiative aims to shape the foreign policy a future Republican presidential administration by helping staff foreign policy positions.[6] The Daily Beast reported that the group is "structured somewhat like a campaign foreign policy team in waiting, with a steering committee, an advisory board, and 18 policy working groups covering regional and functional topics ranging from Iran to foreign assistance to space policy."[7]
Hay Initiative leaders have expressed dismay over a supposed turn to "neo-isolationism" among Democrats and Republicans. Said co-founder Brian Hook in September 2014: "There certainly are a lot of people from the Romney campaign, but we see this as having its own identity, one of a broad range of people who believe in American leadership abroad and are concerned about neo-isolationism in both parties. We want to be a resource to presidential campaigns in 2016, those who are interested in conservative internationalism and promoting American leadership and ideals."[8]
Similarly, Cohen explained: "A lot of it is driven by the concern that if you look at both parties, and you can call it neo-isolationism, you see people really calling into question American leadership."[9]
Ties to 2016 Republican Presidential Candidates
Hay Initiative members have briefed most of the 2016 Republican presidential candidates, leading one observer to comment: "If you wonder why most Republican candidates sound exactly the same on foreign policy, it's because they are nearly all getting their advice from the same people."[10]
Among those who have received advice from the group are: Jeb Bush, Scott Walker, Marco Rubio, Ted Cruz, Lindsey Graham, Carly Fiorina, and Chris Christie.[11] Fiorina and Christie have reportedly had speeches written by Hay Initiative founders Cohen, Edelman, and Hook.[12] The head of Walker's foreign policy team, Mike Gallagher, worked for the Hay Initiative and another Walker foreign policy advisor, David Kramer, is a Hay Initiative member and an alumni of the Project for the New American Century (PNAC).[13] Rubio has reportedly received advice from Hay Initiative member Roger Zakheim, the son George W. Bush official and staunch Iraq War advocate Dov Zakheim.[14]
Choosing to Lead: American Foreign Policy for a Disordered World
In September 2015, the Hay Initiative published Choosing to Lead: American Foreign Policy for a Disordered World. The Wall Street Journal reported: "The collection of essays, penned by a number of former high-ranking government officials, seeks to tackle a question that has dogged Republicans for much of Barack Obama's presidency: How does the party articulate a foreign-policy vision that is more assertive than the current commander-in-chief but more restrained than his predecessor, George W. Bush?"[15]
Choosing to Lead's 36 authors are comprised largely of hawkish figures like former Reagan and George W. Bush official Elliot Abrams, former Sen. Jim Talent (R-MO), former Defense Department official Dan Blumenthal, PNAC-cofounder Aaron Friedberg, former NSA director Michael Hayden, former assistant Secretary of State David Kramer, and former George W. Bush officials Michael Chertoff, Paula Dobriansky, Robert Joseph, and Peter Wehner.[16]
The book outlines a foreign policy vision for a future Republican presidential administration. Its introduction states that "with the right leadership and policies in place, the United States can once again be a guarantor of global order and peace, a champion of human rights, and a beacon of economic growth and human flourishing. There is no reason the 21st century cannot be the next American Century. … Choosing to Lead offers perspectives and recommendations on how to make the next American Century happen. In doing so, we believe it will serve the world as well as the United States of America."
One observer quipped about Choosing to Lead: "If you sense a rebirth of the Project for the New American Century (PNAC), you're probably not far off, although Bob Kagan and Bill Kristol, who co-founded PNAC, are not among the large number of contributors. PNAC published two volumes, Present Dangers and Rebuilding American Defenses, that together formed a neocon manifesto for the Republican presidential candidate in the 2000 election in which the organization initially backed John McCain."[17]
The book is sharply critical of the Obama administration's foreign policy, claiming it has made the world "more turbulent and dangerous."[18] The book also offers numerous hawkish policy prescriptions, including that the United States should invest in the "capability to successfully conduct preemptive attacks on the small nuclear arsenals of particularly dangerous countries like North Korea and Iran."[19] The book's authors claim that Iran's "nuclear ambitions will not be blocked and, indeed, may even be eased by the Obama Administration's misconceived deal with it."[20]
It singles out China as the greatest long-term threat to U.S. international dominance and argues that it would be unacceptable to allow the replacement of "the American-shaped order that enabled China's 'peaceful rise' with a system in which we are only one of multiple, equal participants."[21]