Office of Special Plans
last updated: April 4, 2011
Please note: The Militarist Monitor neither represents nor endorses any of the individuals or groups profiled on this site.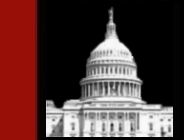 The Office of Special Plans (OSP) was a controversial Pentagon policy outfit that was widely accused of providing the George W. Bush administration with inaccurate, skewed intelligence linking Iraq and al-Qaeda in an effort to justify the 2003 U.S.-led invasion of Iraq.[1]
In 2007, an investigation conducted by the Inspector General of the Department of Defense concluded that while the OSP was not directly linked to the intelligence investigation the name "Office of Special Plans" had become generic terminology to refer to the work of the Office of the Under Secretary of Defense for Policy, then led by Douglas Feith, as well as its Policy Counter Terrorism Evaluation Group and Policy Support Office. According to the IG's report, Feith's office undertook actions that "were inappropriate because a policy office was producing intelligence products and was not clearly conveying to senior decision-makers the variance with the consensus of the Intelligence Community."[2] Feith called the report's conclusion "bizarre."[3]
An earlier report in 2004 released by the Senate Armed Forces Services Committee Minority Staff, led by Sen. Carl Levin, offered more pointed criticism, charging that Feith's office "exaggerated a connection between Iraq and al-Qaeda while the Intelligence Community remained consistently dubious of such a connection."[4]
Some people who were closely associated with Feith's office continued to dispute criticism of their work years after Bush left office. For instance, in March 2011, Michael Rubin, a neoconservative pundit based at the American Enterprise Institute, attacked Right Web's profile of OSP, claiming that we "cherry-picked" our sources. In particular, he criticized Right Web's decision to cite award-winning New Yorker writer Seymour Hersh, veteran progressive journalist at The Nation Richard Dreyfuss (who Rubin attempted to defame by citing his former work for conspiracy-theorist Lyndon LaRouche's magazine, despite Dreyfuss having long ago disassociated himself from that milieu), and retired air force officer and whistle blower Karen Kwiatkowski, who Rubin recklessly claimed was a "fabricator" of information about the OSP.[5]
In an entry on Commentary magazine's Contentions blog, Rubin also criticized PBS Frontline for publishing a story linking to Right Web's OSP profile, writing: "That the editors at PBS Frontline are unable to differentiate between assertions of opinion on hard-left blogs and fact-checked news sources suggests an unfortunate lack of judgment and professionalism and an organization undeserving of tax-payer subsidy." Rubin then cherry-picked quotes from the Pentagon IG report to brush aside criticism of Feith's office, ignoring the numerous official and journalistic reports linking the office to the effort to generate misleading evidence that would bolster the case for invading Iraq.[6]
Origins and Criticism
In his award-winning book Assassins Gate: America in Iraq, George Packer recounts howshortly after the 9/11 attacks, Deputy Secretary of Defense Paul Wolfowitz authorized the creation of an informal team focused on ferreting out damaging intelligence about Iraq that was led by David Wurmser and F. Michael Maloof. Called the Counter-Terrorism Evaluation Group, Wurmser and Maloof "collected raw data, much of it from defectors provided by the Iraqi National Congress, in order to prove an assumption: that Saddam Hussein had ties to al-Qaeda and was likely to hand off [weapons of mass destruction] to terrorists. Wurmser and Maloof were working deductively, not inductively: The premise was true; facts would be found to confirm it."[7]
Although the Wurmser-Maloof team was eventually disbanded, according to Packer, its work "was absorbed" into the Office of Special Plans, which had been set up by Feith under the leadership of his assistant William Luti and established Straussian scholar Abram Shulsky as an annex to the Pentagon's Office of Near East and South Asian's (NESA) Northern Gulf Directorate ostensibly to develop planning on post-war Iraq. Packer reports that the OSP brought in a number of outside consultants who were considered "experts" on the Middle East to help the office "think through the politics of postwar Iraq." These included Michael Rubin and Harold Rhode, an acolyte of Bernard Lewis who worked in the Pentagon's in-house think tank the Office of Net Assessment.[8]
According to Packer, Wurmser and Maloof's work became "bullet points on policy papers and PowerPoint slides, and then piped by Luti and Shulsky directly to the White House, where the neoconservatives had allies in Cheney's chief of staff, I. Lewis 'Scooter' Libby, and [Condoleezza Rice's] NSC director for the Middle East, Elliott Abrams."[9]
Comments Packer: "Just as the new methods of analyzing intelligence evaded the cumbersome requirements of vetting, this configuration of like-minded officials dispersed on key islands throughout the national security archipelago allowed the intelligence 'product' and its effect on policy to circumvent the normal interagency process."[10]
In a widely noted article for the New Yorker, investigative journalist Seymour Hersh argued that this new policy outfit "was created in order to find evidence of what Wolfowitz and his boss, Defense Secretary Donald Rumsfeld, believed to be true — that Saddam Hussein had close ties to al-Qaeda, and that Iraq had an enormous arsenal of chemical, biological, and possibly even nuclear weapons that threatened the region and, potentially, the United States."[11] Based on his interviews with former and current intelligence officials, Hersh concluded that the office "rivaled both the CIA and the Pentagon's own Defense Intelligence Agency, the DIA, as President Bush's main source of intelligence."[12]
Operating independently of the established intelligence apparatus, OSP dispensed with the normal guidelines for vetting information. Instead, in the rush to make the case for war, the OSP routinely "stovepiped" its strategic intelligence directly to the top administration officials, who then took this unfiltered information straight to the president. As Kenneth Pollack, a former National Security Council expert on Iraq and author of The Threatening Storm, told Hersh: "What the Bush people did was 'dismantle the existing filtering process that for 50 years had been preventing the policy makers from getting bad information. They created stovepipes to get the information they wanted directly to the top leadership.'"[13]
Another important ramification of the OSP, according to The Nation's Richard Dreyfuss, was the disastrous post-war planning (or lack of planning) the intel led to: "According to current and former U.S. intelligence analysts and government officials, the Pentagon's Office of Special Plans funneled information, unchallenged, from Ahmed Chalabi's Iraqi National Congress (INC) to Defense Secretary Rumsfeld, who in turn passed it on to the White House, suggesting that Iraqis would welcome the American invaders."[14]
Reported Dreyfuss: "'The same unit [the Office of Special Plans] that fed Chalabi's intelligence on WMD to Rumsfeld was also feeding him Chalabi's stuff on the prospects for postwar Iraq,' said a leading U.S. government expert on the Middle East. Says a former U.S. ambassador with strong links to the CIA: 'There was certainly information coming from the Iraqi exile community, including Chalabi — who was detested by the CIA and by the State Department — saying, "They will welcome you with open arms." Rumsfeld's willingness to accept that view led him to contradict the Chief of Staff of the U.S. Army, who predicted that it would take hundreds of thousands of troops to control Iraq after the fall of Baghdad, a view that seems prescient today.'"[15]
Retired Air Force Lt. Col. Karen Kwiatkowski, a former desk officer at NESA, provided a number of details about OSP's work in articles and official testimony, which were largely based on her experience working closely with Feith's staff and comments made by colleagues. In a 2004 Salon.com article, Kwiatkowski wrote: "From May 2002 until February 2003, I observed firsthand the formation of the Pentagon's Office of Special Plans and watched the latter stages of the neoconservative capture of the policy-intelligence nexus in the run-up to the invasion of Iraq. … I saw a narrow and deeply flawed policy favored by some executive appointees in the Pentagon used to manipulate and pressurize the traditional relationship between policymakers in the Pentagon and U.S. intelligence agencies."[16]
She added: "While this commandeering of a narrow segment of both intelligence production and American foreign policy matched closely with the well-published desires of the neoconservative wing of the Republican Party, many of us in the Pentagon, conservatives and liberals alike, felt that this agenda, whatever its flaws or merits, had never been openly presented to the American people. Instead, the public story line was a fear-peddling and confusing set of messages, designed to take Congress and the country into a war of executive choice, a war based on false pretenses, and a war one year later Americans do not really understand. … While often accused of creating intelligence, I saw only two apparent products of this office: war planning guidance for Rumsfeld, presumably impacting Central Command, and talking points on Iraq, WMD, and terrorism. These internal talking points seemed to be a mélange crafted from obvious past observation and intelligence bits and pieces of dubious origin. They were propagandistic in style, and all desk officers were ordered to use them verbatim in the preparation of any material prepared for higher-ups and people outside the Pentagon. … I suspected, from reading Charles Krauthammer, a neoconservative columnist for the Washington Post, and the Weekly Standard, and hearing a [Dick] Cheney speech or two, that these talking points left the building on occasion. Both OSP functions duplicated other parts of the Pentagon. The facts we should have used to base our papers on were already being produced by the intelligence agencies, and the combatant command staff already did the war planning with some help from the Joint Staff. Instead of developing defense policy alternatives and advice, OSP was used to manufacture propaganda for internal and external use, and pseudo war planning."[17]
W. Patrick Lang, former Defense Intelligence Agency's (DIA) chief of Middle East intelligence, explained to Hersh in the lead-up to the invasion: "The Pentagon has banded together to dominate the government's foreign policy, and they've pulled it off. They're running Chalabi. The DIA has been intimidated and beaten to a pulp. And there's no guts at all in the CIA."[18]
By late 2003 the OSP was closed down. OSP's staff and operations were folded back into the normal operations of the NESA. However, in July 2003, Sen. Carl Levin (D-MI), then the ranking minority member of the Senate Armed Services Committee, spearheaded an inquiry into the OSP because of Levin's concern that the objectivity and independence required in assessing the Iraq-al-Qaeda relationship had been compromised to support the goal of removing Saddam Hussein. Levin's report claimed to show that regarding "Iraq's relationship with al-Qaeda, intelligence was exaggerated to support administration policy aims primarily by the Feith policy office, which was determined to find a strong connection between Iraq and al-Qaeda, rather than by the IC [intelligence community], which was consistently dubious of such a connection."[19]
In fall 2006, the OSP again received attention when it became known that the Pentagon had created a new desk to focus on Iran policy, a so-called Iranian Directorate, which also was connected by some commentators to a counterpart office in the State Department called the Office of Iranian Affairs.
"To understand the Pentagon Iran desk and its ability to rile people here in Washington, you do have to go back a few years to the Office of Special Plans at its height," reported Mary Louise Kelly for National Public Radio. "It, too, was a small office —18 people at its largest — but many believe the OSP wielded disproportionate clout, and that it did so by shooting flawed intelligence from Iraqi exiles straight up to the White House, bypassing the CIA. The Pentagon has consistently denied that, but suspicions have persisted about a secret back channel of intelligence flowing from the Pentagon. Thus, the uneasiness that's greeted this Iran team — a new team, but with several familiar faces. One former CIA official with extensive experience in the Middle East says, they've taken the OSP and made them the Iran desk."[20]