Chris Griffin
last updated: October 23, 2014
Please note: The Militarist Monitor neither represents nor endorses any of the individuals or groups profiled on this site.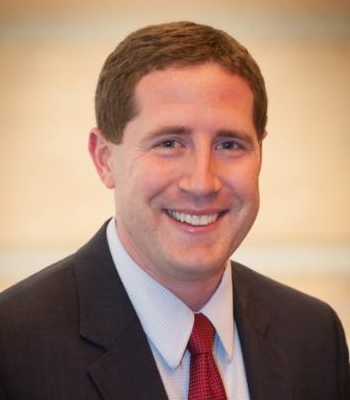 Affiliations
Foreign Policy Initiative: Executive director (2013 - )
American Enterprise Institute: Researcher Fellow (2005-2008)
Government
Staff of Sen. Joseph Lieberman (I-CT): Former legislative director and military legislative assistant (2008-2013)
Chris Griffin is the executive director of the Foreign Policy Initiative (FPI), a Washington- D.C.-based neoconservative advocacy organization. Griffin's experience includes serving as legislative director to Sen. Joseph Lieberman (I-CT) and research fellow at the American Enterprise Institute (AEI), where he worked on Asia policy and U.S. security assistance.[1]
Griffin was named FPI executive director in early 2013, shortly after then-director Jamie Fly was hired by Sen. Marco Rubio (R-FL) to serve as his counselor on national security affairs. Announcing the change, the FPI board of directors said in a statement, "We're thrilled with the job Jamie Fly has done running FPI for the last four years, and we congratulate him on the important position he's assuming on Capitol Hill. And we're very pleased we were able to recruit Chris Griffin to replace Jamie, and are confident that under his leadership FPI will only go from strength to strength."[2]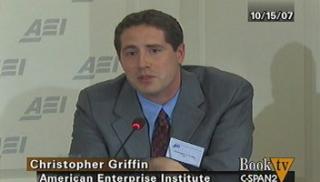 Founded by several high-profile neoconservative figures—including William Kristol, Robert Kagan, and Dan Senor—FPI is similar in its aims and operations to the now-defunct Project for the New American Century (PNAC), a letterhead organization associated with AEI that played an important role in advocating the U.S.-led invasion of Iraq after the 9/11 terrorist attacks.[3] As a successor to PNAC, FPI is devoted to promoting an aggressive U.S. security posture in the post-George W. Bush era.
FPI Publications
Griffin has been critical of the Obama administration's strategy in the war against the so-called Islamic State (IS) in Iraq and Syria. In a September 2014 FPI "bulletin," he expressed dismay over the administration's strategy, arguing that it "would be a mistake" to not use ground troops.[4]
"A significant number of U.S. forces and intelligence personnel will be required to roll back ISIS in Iraq alone," wrote Griffin. "These troops would be used to improve America's situational awareness on the ground; help target U.S. airstrikes against ISIS positions; conduct independent counterterrorism operations; and train, advise, and assist the Iraqi Security Forces, Kurdish Peshmerga militia, and Sunni tribes. Michael O'Hanlon of the Brookings Institution estimates that 10,000 U.S. troops will be required to conduct these critical missions, while Max Boot of the Council on Foreign Relations believes that as many as 15,000 will be needed."[5]
Griffin also argued that President Obama's plan should also "bring about a post-Assad Syria that is free of terror." "This requires President Obama to do what he has long resisted—train and arm mainstream groups on a large scale," he contended.[6]
Griffin has used his pulpit at FPI to push a hawkish line on Russia. In response to the 2014 Ukraine crisis, Griffin called for the United States and Europe to "provide Kyiv the weaponry it needs to defend itself and deter even larger Russian operations." Writing on the FPI website, Griffin went on to suggest that "the United States and Europe should make clear that they will support Kyiv's aspirations" to "pursue NATO membership." Griffin then recommended further NATO enlargement, including to Georgia—a country that was at war with Russia in 2008.[7]
Griffin's call for NATO expansion stands in direct contrast to the advice of experts like John Mearsheimer, who has argued that NATO and EU expansion into the former states of the Soviet Union is seen by Russia as a threat, helping to precipitate aggressive Russian maneuvering in places such as Ukraine in the first place.[8]
American Enterprise Institute
During his time at American Enterprise Institute, Griffin worked as a columnist for AEI's Armed Forces Journal covering military and media issues.
In a 2007 column, Griffin took aim at theNew York Times' decision to run a photograph of the mortally wounded Staff Sgt. Hector Leija in Iraq, as well as for disassociating itself from comments one of its reporters, Michael Gordon, made in support of the Bush administration's "surge" in the country.
"With Gordon's subsequent apology for stating that victory in Iraq remains a possibility, there is a certain symmetry," he wrote. "TheNew York Times regrets that it offended the family of Leija but does not acknowledge any problems with its style of reportage. Gordon regrets his impolitic word choice but cannot be expected to denounce the prospects for U.S. victory, either. Journalistic decorum is maintained, and the most important questions about journalistic ethics go unanswered."[9]
In a 2008 column stoking concerns about the Chinese space program, Griffin criticized European nations for selling technology to the Chinese, suggesting it could lead to the end of the transatlantic alliance.
"If European arms manufacturers and aerospace companies continue to sell weapons systems and permit the transfer of sensitive space technology to China," he concluded, "the day may come when Washington recognizes that the shared strategic vision underlying U.S.-European defense-industrial cooperation has passed. The only rational consequence to such a development will be for the U.S. to reassess its defense-industrial relationship with Europe, accept that we can no longer afford to subsidize the arming of an adversary, and accept that the transatlantic partnership has reached the end of its natural life."[10]