Kenneth Weinstein
last updated: January 15, 2014
Please note: The Militarist Monitor neither represents nor endorses any of the individuals or groups profiled on this site.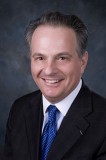 Affiliations
Hudson Institute: President and CEO (2011 – present), CEO (2005 – present), Former Chief Operating Officer, Senior Fellow, and Director of Washington Office
Project for the New American Century: Letter signatory (2004)
Heritage Foundation: Government Reform Project Director (1996-1998)
New Citizenship Project: Director of Research (1994-1996)

Government
Broadcasting Board of Governors: Member (2013 – present)
D.C. Advisory Board to the U.S. Commission on Civil Rights in 2010: Member (2010 – present)
National Council of the Humanities: Member (2006-2012)

Education
Harvard University: PhD
Institut d' Études Politiques de Paris: MPhil
University of Chicago: BA
Kenneth Weinstein is the president and CEO of the Hudson Institute, a neoconservative, Washington, D.C.-based think tank that has hosted numerous prominent "pro-Israel" hawks and served as a key member of the neoconservative network for decades. Among Hudson's more notable associates have been Robert Bork, Douglas Feith, Hillel Fradkin, Lewis "Scooter" Libby, Meyrav Wurmser, and Norman Podhoretz.
In the mid-1990s, Weinstein served as the director of research for the New Citizenship Project (NCP), a nonprofit group headed by William Kristol that helped launch the Project for the New American Century (PNAC),[1] a letterhead organization that rallied neoconservatives and liberal hawks behind the U.S. invasion of Iraq. After leaving NCP, Weinstein worked for two years as a project director at the right-wing Heritage Foundation before joining Hudson in 1999.[2]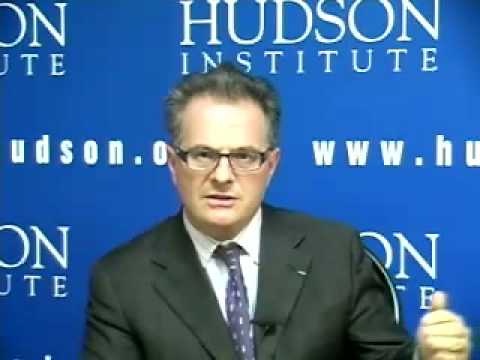 Weinstein, who lent his name to a 2004 PNAC letter calling for a more confrontational U.S. approach to Russia, has continued to collaborate with members of the now-defunct organization. He rejoined many old PNAC hands in a 2014 open letter from its successor organization, the Foreign Policy Initiative (FPI), which called for pressuring Iran over its nuclear program. According to journalist Jim Lobe, the letter strongly implied support for sanctions legislation sponsored by the hawkish Sens. Robert Menendez and Mark Kirk—and vociferously supported by the American Israel Public Affairs Committee—which critics warned could scuttle an interim international agreement aimed at limiting Tehran's nuclear program. Noting that the cast of signers included dozens of PNAC veterans as well as other supporters of the Iraq War, Lobe concluded that it was "pretty clear" that sinking the accord was the intention.[3]
In 2008, Weinstein joined neoconservative writers Michael Makovsky, Michael Rubin, Henry Sokolski, and Dennis Ross, among others, in signing a 2008 report by the Bipartisan Policy Center alleging — against the judgment of the U.S. intelligence community — that Iran was trying to develop a nuclear weapon. Lobe described the report, which called for escalating the U.S. military presence in the Persian Gulf in response, as a "roadmap to war."[4]
Writings
According to his Hudson bio, Weinstein is a "political theorist by training whose academic work focuses on the early Enlightenment." He also writes frequently about foreign affairs, particularly on matters related to Europe, Asia, and the Middle East. A graduate of the Institut d' Études Politiques in Paris, he often writes in French.[5]
Although less strident than some of his Hudson colleagues, Weinstein is an unapologetic advocate of an interventionist U.S. foreign policy. He spelled out some of his views in a 2008 column for Japan's Bungei Shinjeu. Echoing long-standing sentiment among neoconservatives regarding the purportedly privileged role of the United States as the arbiter of good and evil in global affairs, Weinstein argued that the "United States is the only country capable of projecting power globally, and thus the primary country capable of leading the fight to tackle challenges such as threats from North Korea or Iran." Thus, U.S. foreign policy should actively concern itself with "preserving American primacy, focusing on the internal character of foreign regimes, thwarting external aggression, [and] asserting the right to launch preemptive military action if necessary," ideas he asserted were not "radical" but longstanding pillars of U.S. foreign policy. Writing at the tail end of George W. Bush's second term, by which time many of these ideas had fallen out of public favor, he argued that the United States "cannot accept defeat in either Afghanistan or Iraq" and would have to "resolve" the "Iranian threat."[6]
To accomplish these goals and continue to project U.S. power in the future, Weinstein has argued against making cuts to the U.S. military budget, which nearly doubled in the decade after the 9/11 attacks. In a 2011 op-ed, Weinstein complained that the United States — which has 11 aircraft carrier groups, compared to China's one — was "failing to invest in the kind of naval forces needed to face the challenges in the next half-century in Asia," adding that "we're entering a new and uncertain security environment that requires a more robust defense policy."[7]
Weistein has criticized multilateralism, ridiculing the idea that the United States should carry out its activities in the world in collaboration with allies, international institutions, and regional stakeholders. "For all the criticism of alleged American 'unilateralism,'" he wrote in 2008, "it must be remembered that the war in Afghanistan, which is not faring as well as the war in Iraq, represents the model of multilateralism par excellence: sanctioned by the United Nations, it enjoys the support of more than 30 countries." Suggesting that Washington's allies in Europe were unable or unwilling to pull their weight in the war, Weinstein concluded that "Our experience in Afghanistan shows that multilateralism itself, especially with our European allies — helpful as these allies may be — cannot cure the world's ills."[8]
By 2013, however, Weinstein was complaining that the impetus to launch overseas military interventions was coming from Europe rather than Washington. "America has managed to turn inward with an almost Venusian vengeance," he wrote for the Wall Street Journal in April of that year. "Nowadays it is Europeans who must repeatedly goad Washington" about getting involved in countries like Libya, Mali, and Syria. Weinstein lamented that President Barack Obama's "foreign and defense policies—troop drawdowns in Iraq and Afghanistan, attempts at diplomatic engagement with Iran, and so forth—are guided by concerns that might once have been described as 'European': a presumptive skepticism about military power, and an instinctive preference for multilateralism and diplomacy in its place."[9]
In other writings, Weinstein has advocated forming a tighter strategic relationship with Japan, writing in October 2013 that "the time is ripe for the United States to deepen its support of Japan in the diplomatic, economic, and military spheres." A "flourishing Japan," he asserted, "is urgently needed as a counterweight to a China whose rise has been accompanied by a disquieting bellicosity."[10] Other observers, in contrast, pointed out that Japan's government has also behaved antagonistically toward China, particularly with respect to tensions over disputed island chains, and that U.S. support for China's rivals could destabilize the situation by increasing their willingness to provoke Beijing.[11]
Additional Background
Weinstein's Hudson bio stated, as of early 2014, that he "serves by presidential appointment and Senate confirmation as a member of the Broadcasting Board of Governors, the oversight body for U.S. government civilian international media, including such networks as the Voice of America, Radio Free Europe/Radio Liberty, Radio Free Asia and Middle East Broadcasting. Weinstein previously served by presidential appointment and Senate confirmation on the National Humanities Council, the governing body of the National Endowment for the Humanities. Weinstein has been a member of numerous non-governmental commissions and task forces on foreign and defense policy, and serves on the boards of non-profit organizations in the U.S. and in Europe."[12] Additionally, according to Hudson, Weinstein "has been decorated with a knighthood in Arts and Letters by the French Ministry of Culture and Communication as a Chevalier dans l'Ordre des Arts et des Lettres. Weinstein is listed in Who's Who in America."[13]