Lawrence Kadish
last updated: July 6, 2010
Please note: The Militarist Monitor neither represents nor endorses any of the individuals or groups profiled on this site.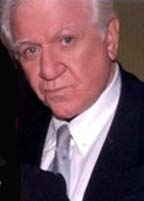 Affiliations
Claremont Institute: Board Member
Hudson Institute: Board Member
Americans for Victory over Terrorism: Senior Adviser
Center for Security Policy: Award winner, Donor
Republican Jewish Coalition: Founding Chairman, Board Member
Committee for Security and Peace in the Middle East: Founding Chairman
American Middle East Information Network: Founding Chairman
Private Sector
First Fiscal Fund Corp.: Real Estate Broker
A high-powered real estate investor who served as founding chairman of the Republican Jewish Coalition, Lawrence Kadish has been a prominent backer of a number of neoconservative and right-wing "pro-Israel" groups. He has supported Frank Gaffney's Center for Security Policy (CSP), which awarded Kadish the "Freedom Flame Award" in 2004[1]; has served as a senior adviser to the William Bennett-founded Americans for Victory over Terrorism (AVOT); and served on the boards of both the Claremont Institute and the Hudson Institute.[2]
Although he appears to avoid public expressions of his political views, in late 2009 Kadish wrote an op-ed for the Wall Street Journal editorial page warning that the United States was facing an existential threat because of its enormous national debt. Pointing to record-level budget deficits, he claimed,
"In stark but simple terms, unless Americans are made aware of this financial crisis and demand accountability, the very fabric of our society will be destroyed. Interest rates and interest costs will soar and government revenues will be devoured by interest on the national debt. Eventually, most of what we spend on Social Security, Medicare, education, national defense and much more may have to come from new borrowing, if such funding can be obtained. Left unchecked, this destructive deficit-debt cycle will leave the White House and Congress with either having to default on the national debt or instruct the Treasury to run the printing presses into a policy of hyperinflation."[3]
Kadish has been a key Republican Party donor, supporting political campaigns and lobbying outfits, including the Washington PAC, a lobbying firm founded by Morris Amitay (former director of the American Israel Public Affairs Commission), which touts itself as the "the second largest pro-Israel PAC in terms of contributions to candidates."[4]
According to Mother Jones magazine, Kadish was a top Republican donor in the late 1990s and gave some $500,000 during the 2000 presidential election campaign.[5] According to U.S. News and World Report, officials in the George W. Bush White House credited Kadish's financial support as being instrumental in Bush's victory in Florida during the 2000 presidential elections.
"Sources say Kadish, a Long Island real-estate investor, gave $250,000 to ex-Republican Party boss Jim Nicholson to target military personnel and other GOP-ers overseas. The cash bought Bush ads in Stars and Stripes and the International Herald Tribune. It helped boost Bush's share of the military vote to 65 percent and provided the likely margin for victory."[6]
In 2001, Mother Jones reported that Kadish's Republican Jewish Coalition,
"has supported a hardline approach to negotiating an Israeli-Palestinian peace accord, criticizing President [Bill] Clinton for 'appeasing Chairman [Yasser] Arafat' instead of requiring 'responsibility and compliance from the Palestinian Authority.' Allied with Israel's Likud government, the group supported the construction of the controversial Har Homa settlement in East Jerusalem, over Palestinian objections that the project jeopardized the peace process. It also supports continued American military support of Israel, including a recent project to build an antiballistic missile system."[7]
Additionally, Kadish is a founding chairman of the American Middle East Information Network, a rightist pro-Israel group among whose past associates is Clifford May, founder of the neoconservative Foundation for the Defense of Democracies.[8] Kadish was also a "supporter" of the Investigative Project, a controversial organization founded by Steven Emerson whose efforts to "uncover" Islamic terrorist plots in the United States have been criticized as inflammatory and misleading; and served as a "contributor" to the Foundation for Responsible Government, an organization that in the late 1990s championed small government and tax cuts.