Thomas Donnelly
last updated: November 21, 2014
Please note: The Militarist Monitor neither represents nor endorses any of the individuals or groups profiled on this site.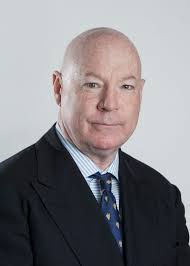 Affiliations
American Enterprise Institute: Resident Fellow
Center for Strategic and International Studies: Former Senior Fellow
Project for the New American Century: Former Deputy Executive Director (1999-2002)
Armed Forces Journal: Editor, 2005-2006
National Interest: Executive Editor, 1994-1995
Army Times: Editor, 1987-1993; Journalist, 1980-1985
Defense News: Deputy Editor, 1985-1987
Military Officers Association of America: Former Panelist
Government
House Committee on National Security (now Committee on Armed Services): Director of Policy Group, 1996-1999; Professional Staff Member, 1995
U.S.-China Economic and Security Review Commission: Member, 2005-2006
Business
Strategic Education Associates
Lockheed Martin Corp.: Director of Strategic Communication and Initiatives, 2002
Maxwell School of Public Administration: National Security Studies Professor, 2004
Education
Ithaca College: B.A. in Philosophy
Johns Hopkins University-SAIS: M.I.P.P.
Thomas Donnelly is a resident fellow at the American Enterprise Institute (AEI), a think tank in Washington, D.C. that has been closely associated with neoconservative advocacy on U.S. foreign policy, and a former deputy director of the now-defunct Project for the New American Century (PNAC). A frequent op-ed contributor for national media outlets, Donnelly has been a vocal proponent of long-term U.S. military engagement abroad, including in Middle East hotspots like Iraq, Iran, and Syria.
Major themes in Donnelly's writings and advocacy include U.S. exceptionalism and the alleged importance of U.S. military power to global stability. In testimony to the Senate Budget Committee in July 2013, for example, Donnelly warned that ongoing "sequestration" cuts to the U.S. military budget mean that "the world will have to get along without what has been the reassuring presence of U.S. military forces and without the deterrent certainty that, in a crisis, the United States would be the first to respond and be capable of applying decisive military power. … Absent that presence, the world will certainly be different, and almost certainly more violent."[1] Similarly, in a 2012 AEI publication, Donnelly and coauthors Gary Schmitt and Mackenzie Eaglen argued that the sequestration cuts would put the U.S. military "on an accelerated path of steep decline—and, with it, America's ability to lead globally."[2]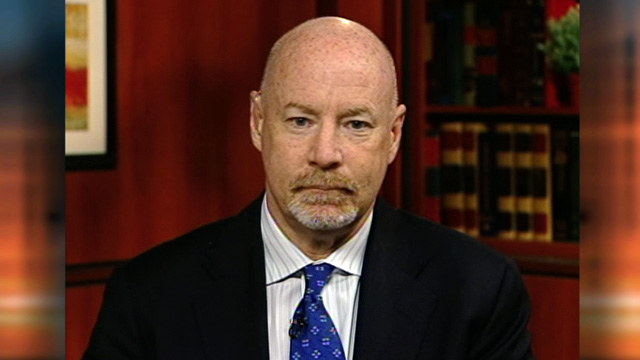 More recently, Donnelly has accused President Obama of being "resolutely committed to foreclosing American military options." In a March 2014 article for the National Review, Donnelly and coauthor Gary Schmitt proposed that Congress "immediately restore the defense-budget cuts imposed under the Budget Control Act." They added: "It is up to the other branch of government and the opposition party to do what they can—start the process of rearmament—when the commander-in-chief will not."[3]
Donnelly has been particularly critical of what he regards as the Obama administration's military disengagement from the Middle East. "The 'tide of war' [in the region] turned with President Obama's decision to put a time-clock on the Afghan surge," Donnelly claimed in June 2013. "From that moment, the region increasingly has discounted the durability of the American commitment. The continuing retreat is both exposing and aggravating a multi-sided struggle for power across the western Muslim world."[4] The following month Donnelly penned a broadside against the administration's reluctance to intervene in Syria's civil war, writing that "The Obama administration's record in Middle East matters amounts to willful negligence. … This is a moral, as well as a strategic and political failing, for which we are bound to pay.  Our friends will shun us and think us weak; our adversaries will agree and continue to exploit an opportunity they never expected."[5]
Commenting on the U.S. response to the "Islamic State" (IS or ISIS) in Iraq and Syria in 2014, Donnelly called for sending in U.S. ground troops. Evoking the "honor culture of America's 'Jacksonians,'" he wrote in a September 2014 Weekly Standard piece that "war-weariness was never as broadly or deeply felt in the country as supposed." Donnelly went on to claim: "If you're serious about "eradicating" ISIS or following them to the gates of hell—at least before Judgment Day—you must be prepared to commit U.S. land forces beyond special operating forces with laser designators and satellite radios. This time, a replay of Operation Enduring Freedom needs to be, well, enduring."[6]
Although not as outspoken on Iran as some of his neoconservative colleagues, Donnelly has advocated confrontational approaches to stopping that country's alleged nuclear weapons program. In a December 2011 report about the plausibility of containing a nuclear Iran, Donnelly and coauthors Danielle Pletka and Maseh Zarif cast doubt on the ability to effectively contain a nuclear Iran, suggesting nevertheless that such a scenario was inevitable in the absence of preemptive action. "Though containment and deterrence are possible policies and strategies for the United States and others to adopt when faced with a nuclear Iran, we cannot share the widespread enthusiasm entertained in many quarters," they concluded. "It may be the case that containing and deterring is the least-bad choice. However, that does not make it a low-risk or low-cost choice. In fact, it is about to be not a choice but a fact of life."[7]
Donnelly contributed an essay called "Strategy for a Nuclear Iran" for the 2005 book Getting Ready for a Nuclear-Ready Iran, which was edited by Patrick Clawson (of the Washington Institute for Near East Policy) and Henry Sokolski (formerly based at the National Institute for Public Policy). A "nuclear Iran," wrote Donnelly, represents a security threat not so much because it would use the weapons or pass them on to terrorists, but rather because of "the constraining effect it threatens to impose upon U.S. strategy for the greater Middle East." Donnelly proposed a restrained military solution to an Iranian nuclear problem: "The difficulties of even limited military strikes [against Iran] are too little appreciated. While a full discussion of the operational realities is beyond the scope of this chapter, some hard truths are worth mentioning. Iran is large, populous, rugged, and its nuclear facilities are spread throughout the country. Its nuclear program probably cannot be crippled in a single, surgical strike, as was Iraq's in Israel's famous Osiraq raid. … The military approach that perhaps best balances risks and rewards might be a comprehensive air campaign, lasting perhaps a week, to be followed by fomenting an Afghanistan-style insurgency."[8]
According to Donnelly, U.S. national security strategy must extend beyond the "war against radical Islamist networks" to an "extended commitment to reshape the region's political order in a liberal and democratic fashion. Thus, American security strategy requires more than containment or even a 'rollback' of enemies in the greater Middle East; it demands that we establish something more lasting in partnership with local allies. The job for our forces is to create the opportunity for these more representative, liberal, and ultimately stable governments to take root." With respect to Iraq, this means remaining engaged until there is a "return of sovereignty, democratic elections, and a modicum of security." Even if the United States successfully achieves these goals, "it will remain obligated to help a free Iraq defend itself in a hostile region." He warned that U.S. withdrawal is not possible: "There is a substantial 'defer forward' mission that looms after the 'win decisively' is done. And what is true in Iraq is also true on a smaller scale in Afghanistan."[9]
A consistent preoccupation of Donnelly's work is the gap between what he considers to be the United States' global military responsibilities and the country's ability to fulfill them. In his 2005 book, The Military We Need: The Defense Requirements of the Bush Doctrine, Donnelly argued that the U.S. military needs to be upgraded and expanded to meet the "strategic and military realities of our post-September 11 world." According to Donnelly, "The gap between America's strategic reach and its military grasp has reached a point of crisis." According to Donnelly, closing the gap is "inherent to the preservation of America's position as a global superpower and the great-power peace and broadening prosperity that has marked the post-Cold War era."[10]
In the foreword to the 2000 PNAC book Rebuilding America's Defenses, Donnelly and other PNAC analysts explained that their strategic vision "builds upon the defense strategy outlined by the [Dick] Cheney Defense Department in the waning days of the Bush [Sr.] administration." This PNAC document on military transformation credits the draft 1992 Defense Planning Guidance paper with providing "a blueprint for maintaining U.S. preeminence, precluding the rise of a great-power rival, and shaping the international security order in line with American principles and interests."[11]
According to the PNAC book: "The American peace has proven itself peaceful, stable, and durable. Yet no moment in international politics can be frozen in time: even a global Pax Americana will not preserve itself." To preserve this "American peace" through the 21st century, the PNAC narrative concludes that the global order "must have a secure foundation on unquestioned U.S. military preeminence." Donnelly, the document's principal author and PNAC's deputy director at the time, expressed the hope that "the project's report will be useful as a road map for the nation's immediate and future defense plans."[12] Donald Kagan and Gary Schmittwere co-chairs for the report, and project participants included Eliot Cohen, Robert Kagan, I. Lewis Libby, Abram Shulsky, Daniel Goure and Dov Zakheim.
Donnelly began his career at The Journal newspapers in the Washington, D.C. suburbs, leaving for a position at Army Times in 1980. According to the National Defense University's bio of Donnelly: "In 1985 he helped launch Defense News, becoming the paper's deputy editor, the number two position, in 1987. … In 1994 he became executive editor of the National Interest. In 1995, he joined the professional staff of the House Committee on Armed Services and soon was named head of the policy group. His major contributions to the committee's work included overseeing committee activities concerning the operations of U.S. forces in the Balkans, leading the committee's investigation of the Khobar Towers bombing in Saudi Arabia and worldwide readiness problems, and establishing a series of hearings and committee white papers on American security interests in the post-Cold War world. In addition, Donnelly drafted significant legislative initiatives to reform the Defense Department's readiness reporting system, explore the promise of the current revolution in military affairs, monitor developments in the Chinese military, understand the military and strategic effects of an expanded NATO alliance, and shape the requirements for the 1997 and 2001 Quadrennial Defense Reviews."[13]
Donnelly has also served as president of Strategic Education Associates, a consulting firm owned by Eliot Cohen, and joined the Center for Strategic and International Studies in 2006 as a senior fellow.
Before joining AEI, Donnelly was the director in 2002 of strategic communications and initiatives at Lockheed Martin, one of the country's largest military contractors. From 1999 through 2002, Donnelly was PNAC's deputy executive director. After stepping down as PNAC's deputy director, Donnelly remained at PNAC as a military analyst.
Donnelly has written, co-authored, or edited several books, including most recently Lessons for a Long War: How America Can Win on New Battlefields (2010), which he coauthored with fellow AEI scholar Frederick Kagan. Other works include Ground Truth: The Future of U.S. Land Power (2008); Of Men and Materiel: The Crisis in Military Resources (2007); The Military We Need (2005); Operation Iraqi Freedom: A Strategic Assessment (2004); Operation Just Cause: The Storming of Panama (1991); and Clash of Chariots: A History of Armored Warfare (1996).