Christopher Williams
last updated: January 10, 2014
Please note: The Militarist Monitor neither represents nor endorses any of the individuals or groups profiled on this site.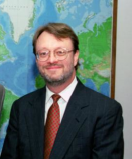 Affiliations
Aspen Institute: Former Member, Aspen Strategy Group
Nonproliferation Policy Education Center: Former Member, Board of Advisers
Center for Strategic and International Studies: Non-resident Senior Associate, Report Author
Committee for the Liberation of Iraq: Former Member
Project for the New American Century: Letter Signatory (2003)

Government
Department of Defense: Former member, Task Force on DOD Nuclear Weapons Management; Former member, Defense Policy Board; Former member, Deterrence Concepts Advisory Panel; Former acting under secretary of defense for policy; Member of George W. Bush transition team; Former special assistant to Donald Rumsfeld
Department of Energy: Former member, National Nuclear Security Administration Advisory Board
Defense Threat Reduction Agency: Former advisory committee member
U.S. Senate: Adviser to Trent Lott, (1999-2001); Former legislative assistant for national security affairs to Sen. Orrin Hatch (R-UT); Former legislative assistant for foreign affairs to Rep. Robert Lagomarsino (R-CA)
Senate Select Committee on Intelligence: Deputy staff director and budget director (1997-1999)
House Armed Services Committee: Professional staff member (1991-1997)

Business
Horizon Strategies Group: Principal
Arxan Technologies, Inc: Former member, business advisory board
O'Gara Group: Former member, board of advisers
Oakley Networks: Former vice president of federal programs
Johnston & Associates: Former partner

Education
University of California, Los Angeles: B.A., Political Science
Georgetown University: M.A., Government
Chris Williams is a veteran defense lobbyist and former Pentagon official who was once described as Donald Rumsfeld's "right-hand man."[1] He is currently a principal at the Horizon Strategies Group consulting firm,[2] which hosts a bevy of former government officials and purports to "help corporations match emerging technologies and services to the Nation's most perplexing security challenges."[3]
Williams joined the Pentagon in 2001 and served in a handful of posts as an aide to Donald Rumsfeld. However, he left soon after a controversy arose regarding Rumsfeld's decision to suspend joint U.S.-Chinese military exercises, a move that reportedly infuriated then-National Security Adviser Condoleezza Rice.[4] According to Williams' supporters, namely the neoconservative Weekly Standard stalwarts William Kristol and Robert Kagan, Rumsfeld allowed Williams to be blamed for a memo ordering the suspension despite his own responsibility for the decision.[5] After he Rumsfeld's staff, Williams began working as a lobbyist at Johnston & Associates.[6]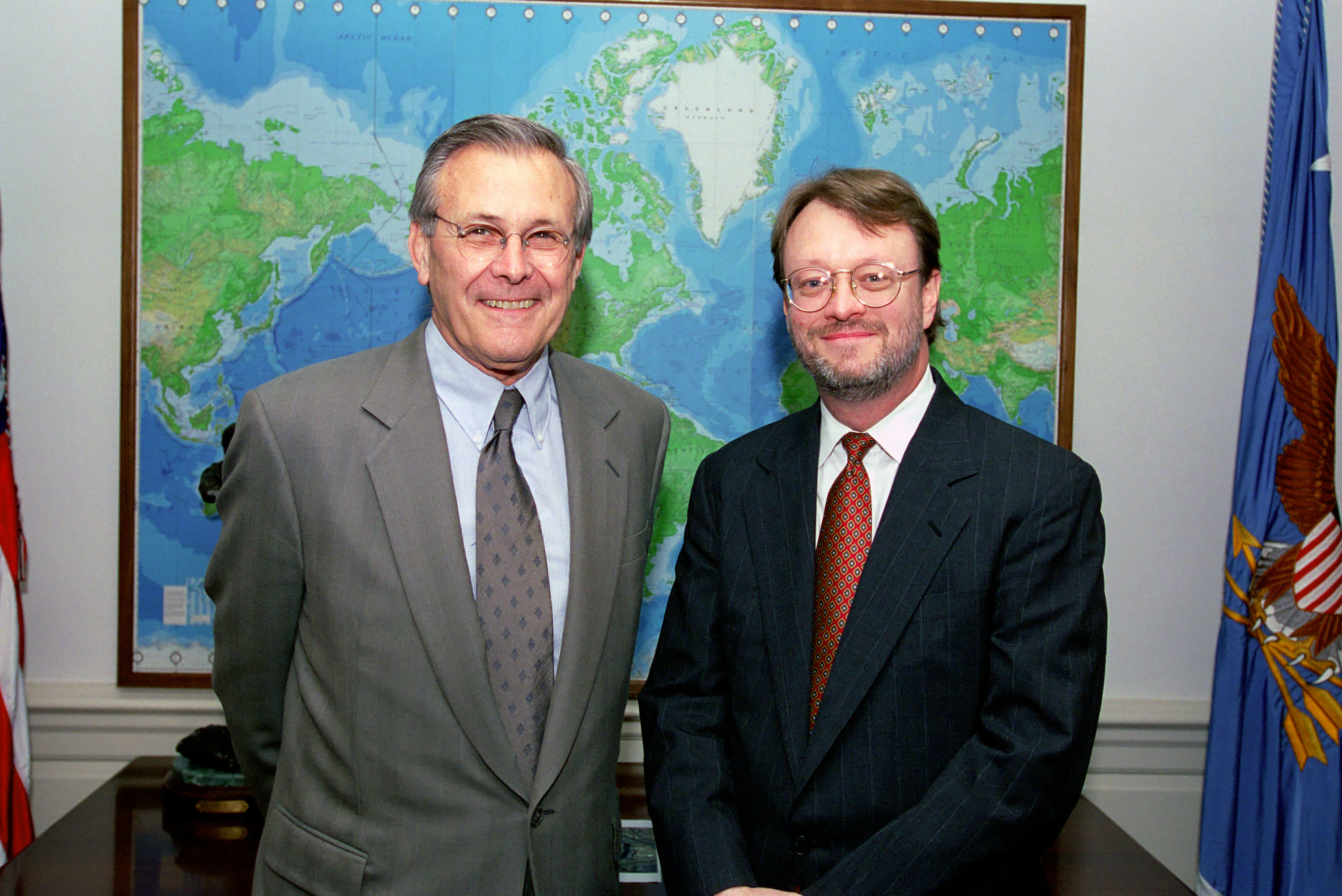 Williams continued to participate in militarist defense initiatives throughout the George W. Bush presidency, including as an adviser to the Department of Defense. Among his roles, he was a member of the Pentagon's controversial Deterrence Concepts Advisory Panel, which recommended maintaining and expanding the U.S. nuclear arsenal.
During the lead-up to the Iraq War, Williams also served on the Pentagon's Defense Policy Board (DPB), a civilian-led advisory panel to the Department of Defense. Like DPB chairman Richard Perle, who was the driving force behind the board's activities at the time, Williams was criticized for having a financial stake in the defense industry at the same time that he was serving on a board that urged hawkish policies like the invasion of Iraq. In Williams' case, he was serving as a lobbyist for a number of defense contractors.[7]
In March 2003, the Center for Public Integrity (CPI) reported extensively on the links between DPB members and defense contractors. "Chris Williams is one of four registered lobbyists to serve on the board, and the only one to lobby for defense companies," CPI reported. "Although the firm had represented Lockheed Martin prior to Williams' arrival," the report added, "the firm picked up three large defense contractors as clients once Williams was on board: Boeing, TRW, and Northrop Grumman, for which the firm earned a total of more than $220,000. The firm lobbied exclusively on defense appropriations and related authorization bills for its new clients." Perle ultimately resigned his chairmanship of the DPB in response to press reports documenting his own financial ties.[8]
During his time on the DPB, Williams became vice president for federal programs at Oakley Networks, a cyber-security firm that lauded itself as "the insider threat protection standard" for the Pentagon. The firm was later bought out by Raytheon, another military contracting giant.[9] In the intervening years, he served on the advisory boards of defense contractors like the O'Gara Group[10] and Arxan Technologies.
Williams has also supported various non-governmental advocacy and policy campaigns over the years. He signed a 2003 Project for the New American Centuryletter calling for increased defense spending. He was also a member of the Committee for the Liberation of Iraq, a neoconservative-led non-governmental advocacy group that was reportedly tasked by the Bush administration with drumming up Beltway support for the Iraq War. In 2004, he was one of the principal authors of a study on "Defense Reform for a New Strategic Era" organized by the Center for Strategic and International Studies. A New York Times report on the study said many of its recommendations "parallel efforts by Mr. Rumsfeld to make the military leaner and more agile."[11] In 2009, he was a member—along with notable foreign policy hawks like Robert Zoellick, Michele Flournoy, and Dennis Ross—of the Aspen Institute's Aspen Strategy Group.[12]
Williams appears to have gained his entre into national politics as a congressional staffer in the 1990s. He served on the staff of the House Armed Services Committee from 1991 until 1997, and then served as deputy staff director of the Senate Intelligence Committee from 1997 to 1999. He began his lobbying career during this period.[13] After working with then-Senate Majority Leader Trent Lott (R-MS) as a foreign policy adviser beginning in 1999, Williams joined the staff of Secretary of Defense Donald Rumsfeld in 2001 as a special assistant for policy matters.[14]
During the 1990s, Williams served on the Board of Advisers of Henry Sokolski's Nonproliferation Policy Education Center (NPEC). In 1996, he contributed a chapter entitled "DOD's Counterproliferation Initiative: A Critical Assessment" to Fighting Proliferation: New Concerns for the Nineties, a volume edited by Sokolski and featuring contributions from neoconservatives Paul Wolfowitz and Kenneth Timmerman.[15]