Peter Rodman
last updated: February 24, 2016
Please note: The Militarist Monitor neither represents nor endorses any of the individuals or groups profiled on this site.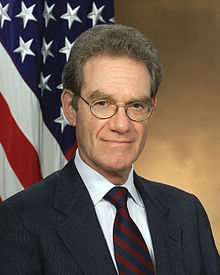 Affiliations
Brookings Institution: Former Senior Fellow
Freedom House: Former Member, Board of Trustees
Project for the New American Century (PNAC): Letter Signatory
Nixon Center: Director of National Security Programs (1995-2001)
Center for Strategic and International Studies (CSIS): Fellow (1977-1983)
Johns Hopkins Foreign Policy Institute: Former Fellow
National Review: Senior Editor (1991-1999)
Government Service
Defense Department: Assistant Secretary of Defense for International Security Affairs (2001-2007)
National Security Council and White House: Special Assistant to the President for National Security Affairs and NSC Counselor (1987-1990); Deputy Assistant to the President for National Security Affairs (1986-1987); NSC Staff (1969 -1977)
State Department: Director, Policy Planning Staff for Secretary of State George Schultz (1984-86); Special Assistant to Henry Kissinger (1972-1977)
Business
Kissinger Associates, Inc.: Former Director of Research
Education
Harvard Law School: J.D.
Oxford University: B.A., M.A.
Harvard College: A.B., Summa Cum
Peter Rodman, who passed away in August 2008, was assistant secretary of defense for international security under Donald Rumsfeld during the George W. Bush administration and a senior fellow at the Brookings Institution. A long-standing Washington insider who served several administrations dating back to the late 1960s, when he got his start in government working at the National Security Council (NSC) as an assistant to Henry Kissinger. Rodman was generally viewed as a member of the realist wing of the Republican Party, despite his association with neoconservative groups like the Project for the New American Century (PNAC).[1]
Often regarded as a Kissinger protégé, Rodman's close association with the hardline faction in the George W. Bush administration led by Rumsfeld and Vice President Dick Cheney spurred some observers to remark that he had turned against his erstwhile mentor, who was frequently attacked for his détente policies by Cheney, Rumsfeld, and the burgeoning neoconservative movement throughout much of the 1970s. Wrote former CIA political-military analyst Peter Dickson: "Peter Rodman drifted away from Kissinger and toward the neoconservatives while serving in many top posts at the NSC and State Department during the Reagan-Bush administrations. In fact, Rodman recently resigned from the Pentagon after serving since 2001 as a close adviser to Rumsfeld in the post of assistant secretary for international security affairs."[2]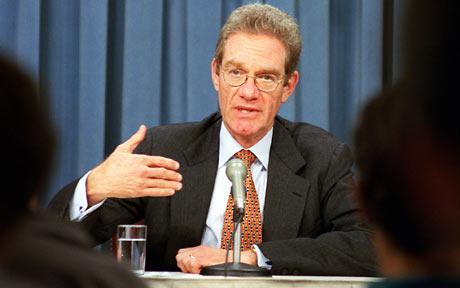 Although Rodman did not officially resign from the Pentagon until early 2007, he announced his intention to leave and join the Brookings Institution shortly after Rumsfeld stepped down in early November 2006. According to a November 15, 2006 Brookings press release, " Peter W. Rodman, currently serving as assistant secretary of defense for international security affairs, will join the Brookings Institution as a senior fellow, Brookings President Strobe Talbott announced today. Rodman will be affiliated with the Foreign Policy Studies Program in the new year." Rodman is quoted as saying: "Brookings is renowned globally for its stellar work and independent research. I look forward to participating in the scholarly and public policy discourse on national security at an institution of Brookings's caliber."[3]
Shortly before his death, Rodman released a book, Presidential Command, that highlighted his experiences serving in five presidential administrations. A New York Times review of the book noted that "on the subject of President George W. Bush and the war in Iraq, Mr. Rodman can be downright misleading." The book claimed Bush "heard dissents from Secretary of State Colin Powell and was aware of analyses that called attention to risks involved in overthrowing Saddam Hussein." The Times noted these claims contradict accounts made by Bush administration figures, which have "overwhelmingly" been "that dissenting opinions were consistently marginalized in the Bush administration."[4]
Rodman under Kissinger from 1969 to 1977, before becoming a fellow at the Center for Strategic and International Studies. In 1984, he joined the Reagan administration State Department, where he was director for policy planning until 1986. He later served as deputy assistant for national security affairs for both Reagan and George H.W. Bush. After leaving the Bush Senior administration, Rodman joined the editorial staff of the right-wing National Review, where he served as an editor until 1999.[5]
Also during the 1990s, Rodman supported the advocacy campaigns of PNAC, a neoconservative-led group created by William Kristol and Robert Kagan in 1997 with the intention of advocating a "Reaganite policy of military strength and moral clarity" based on a military that is strong and ready to meet both present and future challenges; a foreign policy that boldly and purposefully promotes American principles abroad; and national leadership that accepts the United States' global responsibilities." Joining Rodman in signing this statement was a coterie of neoconservative and hardline foreign policy elites, including Rumsfeld, Cheney, Elliott Abrams, and I. Lewis Libby—all of whom would, along with Rodman, later be tagged to serve in the administration of George W. Bush. Rodman also signed a number of early PNAC open letters urging President Bill Clinton and congressional figures to oust Saddam Hussein from power. He also contributed a chapter on Russia for Present Dangers, a 2000 PNAC volume that was edited by Kristol and Kagan.
A graduate of Harvard and Oxford, Rodman published a number of books, essays, and articles covering national security, strategic affairs, and Cold War history. He was the author of More Precious than Peace—a history of the Cold War in the Third World—and of a series of monographs on strategic issues published by the Nixon Center. In More Precious than Peace, Rodman recalled that when he was serving in the State Department under Secretary George Shultz, "the Heritage Foundation unleashed a full-scale attack on Shultz in the fall of 1985, accusing him of betraying Reagan's policies."[6]
In a 1999 essay for Freedom House titled "Multilateralism and Its Discontents," Rodman argued that despite the benefits of a multilateral approach to global affairs, in the future the United States "will be forced more and more to choose between its convictions on what is essential to spare the Middle East from weapons of mass destruction in the hands of Saddam Hussein, on the one hand, and deference to the more assertive resistance of other major powers that either do not share the U.S. alarm or are driven by other motives. Iraq may turn out to be multilateralism's last hurrah." Rodman concluded: "The key to multilateralism is not what one thinks of the United Nations but what one thinks of the United States. Those who believe the United States guilty of too many sins in the past—and these include some Americans—will be eager to see restraints on American unilateral action. Those who believe that global freedom and peace and the cause of human rights have more often than not been advanced if not sustained by the United States, acting out of some combination of its own self-interest and a general interest, will find multilateralism a potential source of paralysis."[7]